James D'Arcy Joins Christopher Nolan's Oppenheimer, Which Somehow Hasn't Cast Every Actor Yet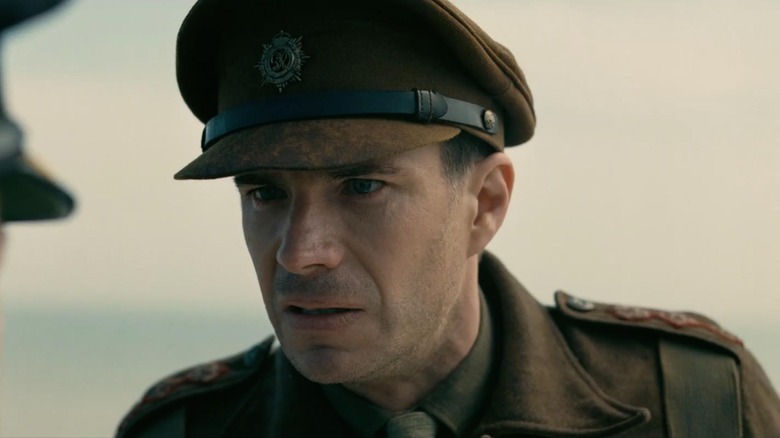 Warner Bros.
We officially live in a twilight world, to quote another Christopher Nolan movie. At this point, I could have been cast in "Oppenheimer" without even knowing it. Maybe you are, too. Is any one of us safe? Are we going to wake up one morning and find ourselves inexplicably ferried away to the set of the director's latest movie by mysterious men in suits? It's impossible to say for sure, but do yourself a favor and keep on the lookout. You might just find yourself the latest extra on a Nolan film who goes viral for all the wrong reasons.
Anyway, you may have put the pieces together that, yes, we're reporting on yet another notable casting for the World War II-era biopic "Oppenheimer." Only days after our most recent update revealed that actor Jason Clarke has joined the cast, we're once again back in that familiar territory. This time, familiar face James D'Arcy has become the latest addition to the sprawling ensemble, according to Deadline (via Collider).
D'Arcy previously starred in Nolan's last World War II-set drama, "Dunkirk," as a British soldier on the beach, with all of his scenes taking place opposite Kenneth Branagh (who, you guessed it, is also re-teaming with Nolan once again for "Oppenheimer"). Superhero fans will recognize the actor as the butler Jarvis (the human version, at least) from Marvel's "Agent Carter" series and his subsequent cameo in the MCU proper with "Avengers: Endgame," though he's also starred in the brilliant "Master and Commander: The Far Side of the World" and stole his scenes with a moving performance in the Wachowski masterpiece, "Cloud Atlas."
The report does not include any details on who the actor may be playing.
Every major actor cast in 'Oppenheimer,' a saga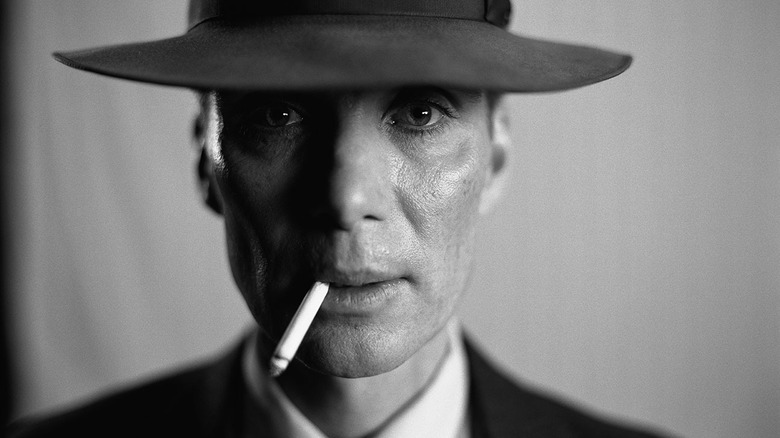 Universal Pictures
Every Christopher Nolan movie is treated like an event, and rightfully so. Consistent success and popularity has its privileges, apparently, as a not-insignificant chunk of the budget that Universal foisted upon Nolan during an intense bidding war over distribution rights is clearly going to its incredible cast. Hot on the heels of our first official look at Cillian Murphy as J. Robert Oppenheimer himself and the news that Alden Ehrenreich and David Krumholtz have both come aboard the production, James D'Arcy is merely the latest recognizable actor to lend his talents to Nolan's newest movie.
The rest of the impressive cast includes Emily Blunt as Oppenheimer's wife Katherine "Kitty" Vissering Oppenheimer, Florence Pugh as physicist and Oppenheimer's mistress Jean Tatlock, Robert Downey Jr. as chairman of the Atomic Energy Commission Lewis Strauss, Matt Damon as Manhattan Project director Lt. Gen. Leslie Groves, Rami Malek as a scientist, Benny Safdie as Hungarian physicist Edward Teller, Josh Hartnett, Dane DeHaan, Jack Quaid, Matthew Modine, Dylan Arnold, David Krumholtz, David Dastmalchian, Michael Angarano, and more.
"Oppenheimer," written and directed by Nolan, is based on the novel "American Prometheus: The Triumph and Tragedy of J. Robert Oppenheimer" by authors by Kai Bird and the late Martin J. Sherwin. Expect the film to drop in theaters on July 21, 2023. Maybe you and I will see ourselves on the big screen that day, too. We can't rule anything out at this point, given Nolan's apparent quest to cast all of Hollywood and, in fact, the world in "Oppenheimer."