Alden Ehrenreich And David Krumholtz Have Boarded Christopher Nolan's Oppenheimer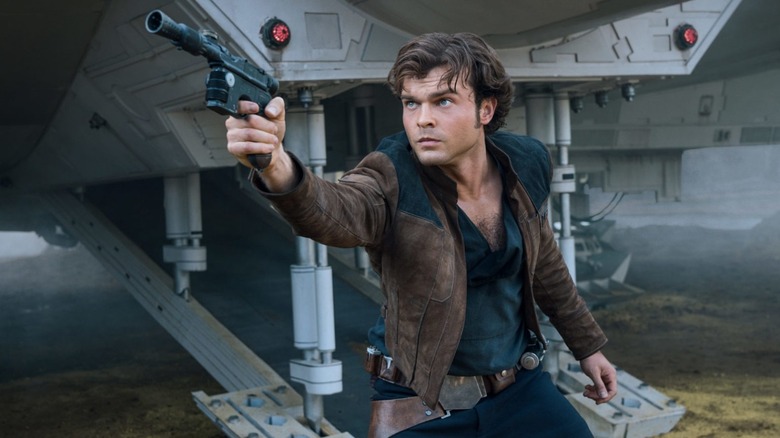 Lucasfilm
The cast of Christopher Nolan's latest movie "Oppenheimer" continues to grow, with the list of names surpassing impressive and becoming downright incredible. Cillian Murphy is leading the way but a couple of more names have just signed on for the big-budget biopic, which is set up at Universal Pictures given Nolan's break-up with Warner Bros. following the release of "Tenet."
According to The Hollywood Reporter, Alden Ehrenreich ("Solo: A Star Wars Story," "Hail, Caesar!") and David Krumholtz ("The Plot Against America," "The Santa Clause") have both joined the stunning ensemble. The cast also includes Matt Damon, Emily Blunt, Florence Pugh, Rami Malek, Benny Safdie, Josh Hartnett, Dane DeHaan, Jack Quaid, and Matthew Modine. Not to mention that Robert Downey Jr. is on board, making one of his first major on-screen roles following his departure from the MCU after "Avengers: Endgame." The less said about "Dolittle" the better. Filming is said to be getting underway this week.
The movie will focus on Robert Oppenheimer, with Murphy playing the theoretical physicist who headed up the research and development of the A-bomb, AKA The Manhattan Project. The weapon is largely credited with ending World War II (in particularly horrifying fashion), while also irrevocably changing the course of history. The film is based on the book "American Prometheus: The Triumph and Tragedy of J. Robert Oppenheimer," written by Kai Bird and the late Martin J. Sherwin.
Underrated actors getting a chance to shine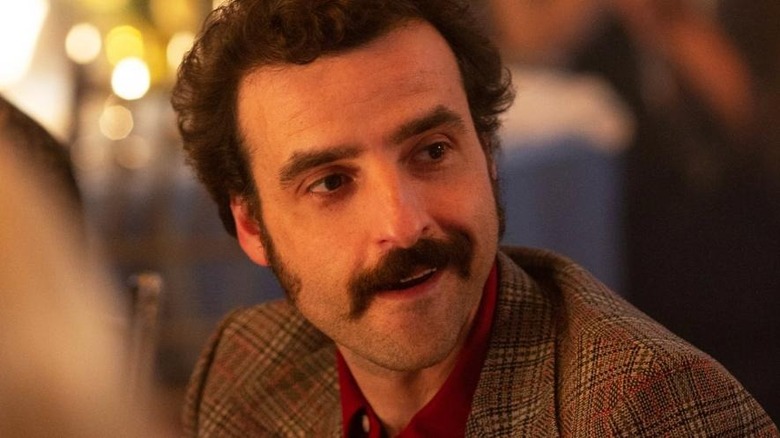 HBO
So many of the names in this cast are A-listers of the highest order, both long-time names on that list and relative newcomers to it. But there are also several shining talents that haven't quite gotten their due. Ehrenreich, for example, was our young Han Solo in "Star Wars" but, unfortunately, that movie didn't really pan out the way everyone had hoped. Yet he has consistently delivered stellar performances while not getting to move to that next level in Hollywood. Getting a place in Nolan's much-anticipated "Oppenheimer" might finally give him the boost he deserves.
As for Krumholtz, he has been an insanely reliable character actor in the business for literally decades now who never seems to get the respect he's certainly earned. As such, it's great to see him on board for this one as well. Interestingly enough, this makes for a little reunion as both he and Ehrenreich starred in the Coen Brother's "Hail, Caesar!" No word yet on who either actor will be playing but we'll be sure to keep you posted as further details emerge in the coming weeks as production rolls on.
"Oppenheimer" is set to hit theaters on July 21, 2023.