Christopher Nolan Chooses Universal Pictures For His A-Bomb Movie, Leaving Warner Bros.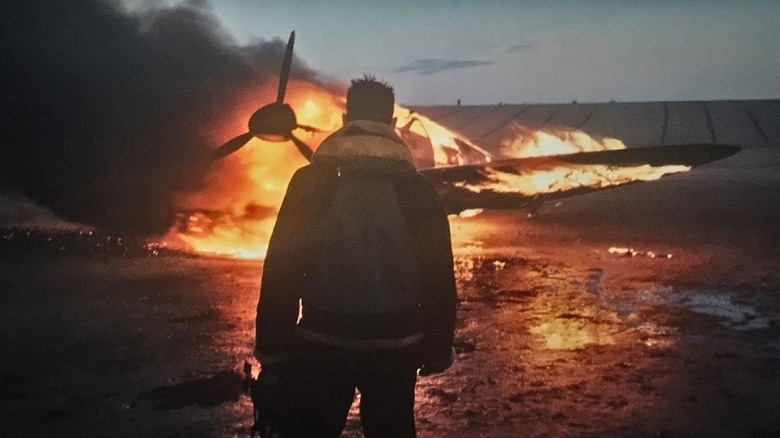 Warner Bros.
Warner Bros.' loss has turned into Universal's gain. We recently learned that Christopher Nolan, the A-list director behind "The Dark Knight" trilogy and "Dunkirk," among many others, was looking for a home for his latest movie. It will reportedly focus on Robert Oppenheimer, the man behind the atom bomb. Nolan has reportedly landed on Universal, which is without a doubt a huge get.
Per Deadline, Universal Pictures will finance and distribute Nolan's next movie. It has officially been given the green light, with production expected to begin in the first quarter of 2022. The studio is clearly not wasting any time on this one. The big thing here is that this ends Nolan's long and fruitful relationship with Warner Bros. It serves as a major industry shake-up, as Nolan is one of the last auteurs out there who can also make a massive box office hit.
Warner Bros. has, or at least had, long been home to the director's work and, up until recently, it was a good relationship for both sides. Nolan got to make the movies he wanted. Warner Bros. raked in the cash, and occasionally the Oscars. But then "Tenet" happened.
The Tenet Debacle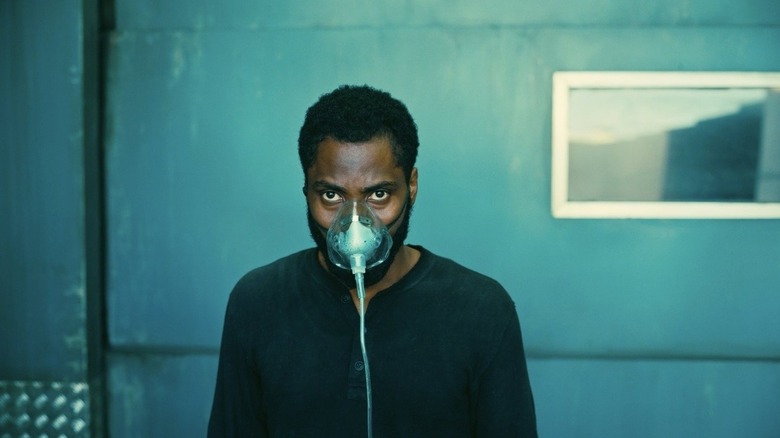 Warner Bros.
"Tenet" was Christopher Nolan's time-bending thriller, released last summer at the height of the pandemic. After some back and forth, ultimately, Nolan got his wish and the movie was released exclusively in theaters last August. The results were fine-ish, especially by pandemic standards. But there is no question the movie stood to make more under different circumstances. Things were a little tense. Then, Warner Bros. revealed its plan to release its entire 2021 slate both in theaters and on HBO Max on the same day. Nolan is a fierce defender of the theatrical experience. As such, this did not sit well with him.
A little bit of mudslinging took place, with Nolan referring to HBO Max as the "worst streaming service" at one point. The whole debacle led to the big breakup we're now witnessing. Nolan took his new movie to other studios, and there were plenty of suitors. It's said that MGM and Sony were also in the mix. But Warner Bros. was not. Also, despite them wanting in on the action, Netflix wasn't considered. So no big shift to streaming for Nolan.
What We Know About Nolan's New Film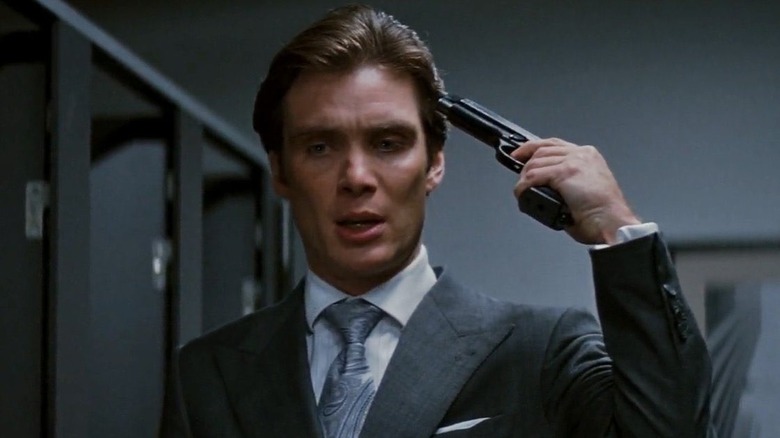 Warner Bros.
Little has been revealed about the Oppenheimer flick up to this point. It is rumored that Cillian Murphy ("Inception," "Batman Begins"), who has collaborated with Nolan several times in the past, is being eyed to star. That has yet to be confirmed. The movie also does not yet have an official title. But it will center on the theoretical physicist who headed up the research and development of the A-bomb under what became known as the Manhattan Project. The weapon effectively ended World War II and, not to be too dramatic, changed the course of history as we know it.
Nolan and Emma Thomas will produce for Syncopy Inc. No release date has been set but if production does get going early next year, expect to see it sometime in 2023. In theaters. Not on a streaming service.