Rupert Grint Will Knock At The Cabin For M. Night Shyamalan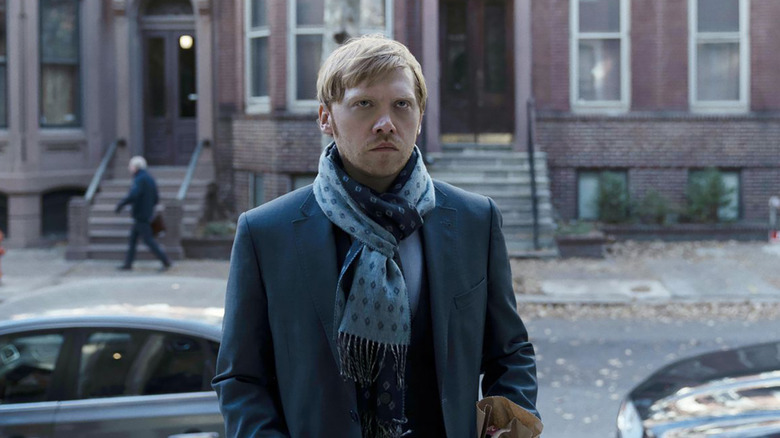 Apple TV+
Exciting news for fans of the twisty horror king, as M. Night Shyamalan's "Knock at the Cabin," has nabbed some pretty exciting stars to help bring his next tale of terror to life. We've recently learned that one of the stars of Shyamalan's riveting Apple TV+ series "Servant," Ron Weasley himself, Rupert Grint has signed on for his next project. Grint earned the 2021 Hollywood Critics Award for "Best Supporting Actor in a Streaming Series, Drama" for his role on the show, and will soon star in "Cabinet Of Curiosities," the upcoming anthology series from Guillermo del Toro for Netflix. Grint joins the already announced Dave Bautista, who may hold the crown for beefiest boy to ever appear in a Shyamalan flick.
Grint isn't the only casting announcement either. Nikki Amuka-Bird who co-starred in Shyamalan's "Old" will be reuniting with the director for his next project. As is customary with every Shyamalan project, plot details for "Knock at the Cabin" are locked up, buried under the floorboards, and likely won't be made known until a trailer drops. "Knock at the Cabin" is currently slated to hit theaters on February 3, 2023 through Universal Pictures, so we're going to be waiting quite a while before we have any idea of what sort of new nightmare he's cooking up. "Old" managed to pull in over $90 million globally amid a pandemic release schedule, becoming Shyamalan's sixth film to debut at number one at the box office. Could "Knock at the Cabin" be his lucky number seven? With a cast like this, the odds seem definitely in his favor.
Shyamalan is keeping it creepy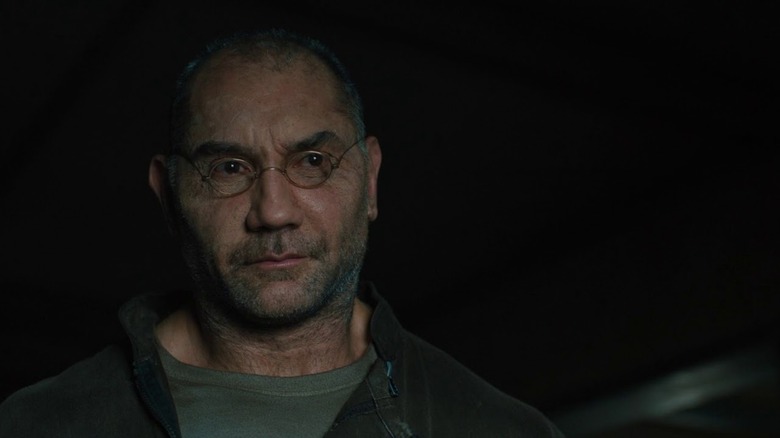 Warner Bros.
The casting of Grint and Amuka-Bird feel organic given the duo's history of working with Shyamalan in the past, but the Bautista casting is the one we can't stop thinking about. As the Academy Award-nominated director has stated, his decision to cast him came after watching him in "Blade Runner 2049," where the wrestler-turned-actor impressed him with his ability to bring a stillness to his performance in spite of his bulky size. "So when this script came, I was like, 'There seems to be one guy who can play this giant human being and do the stillness,' so I asked Dave," Shyamalan said.
While this doesn't really give us a lot to go off of, we at least know that the story specifically called for a character with a giant stature. Big Dave is billed as 6'4", meaning he will tower over Grint at 5'8" and Amuka-Bird at 5′ 7″. Shyamalan described the film as "contained and gigantic," which sounds like it may have a similar energy to something like "Signs," which is a borderline one-location film that deals with humongous emotional weight and a galaxy-wide phenomenon. Then again, attempting to predict the goings on of a Shyamalan movie before seeing it is as futile as calling 411 for information.