Rupert Grint Joins Peter Weller, Tim Blake Nelson, And More In Guillermo Del Toro's Cabinet Of Curiosities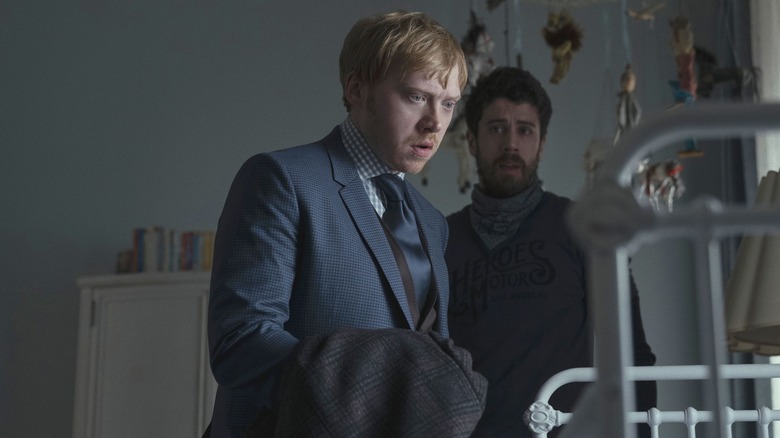 Apple TV+
"Guillermo del Toro's Cabinet of Curiosities" was already operating with a stacked cast when we reported on the show's revamp back in September, but the Netflix horror anthology has added another well-known name to its lineup. Rupert Grint (your favorite "Harry Potter" redhead ... Probably) is teaming up with Del Toro and getting in on all the spooky scary madness. 
At this point, I don't know if there's anything Del Toro could do to make this show more or less appealing. He's bringing on a swath of talented directors and actors to create a bunch of episodes (or short films, basically) that cover a slew of horror sub-genres, and it all sounds like a win to me. If you're a horror fan, you're going to tune in to watch all of your favorite folks soak up the Netflix money. On the other hand, if you're new to the genre, there's just enough mainstream appeal and talent to make you press play. 
Del Toro has hit the sweet spot. Now he just needs to release the damn thing.
Now that I've given you the good news, I, unfortunately, do have to hit you with the bad news. Netflix and Del Toro have yet to announce a release date, or even a release season, for the project. While I wish I could tell you we'll definitely be binge-watching "Cabinet of Curiosities" sometime in 2022, it's hard to say. The project was officially announced way back in May 2018, when it was called "Guillermo del Toro Presents 10 After Midnight," so we could easily be in for a few more years of waiting.
Need to Kill Some Time?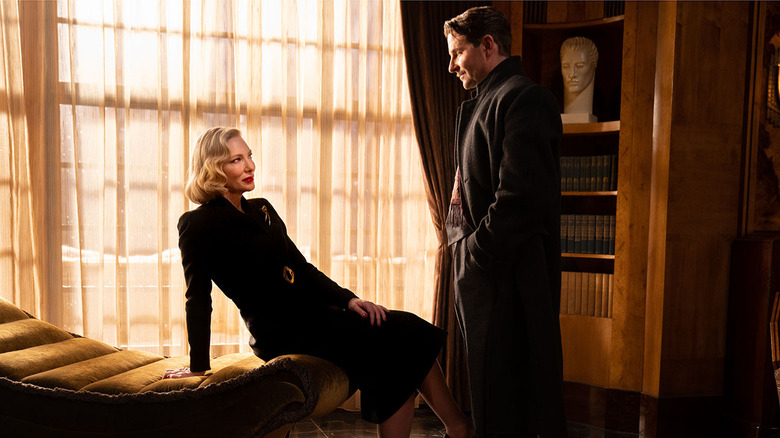 Searchlight Pictures
Lucky for you, there's plenty to talk about while we sit by the phone like an old-timey school girl waiting for a crush (Guillermo) to call us (drop that release date) and ask us to the homecoming dance (release the show). For starters, I would recommend tuning into the Apple TV+ series "Servant" if you haven't already seen it. According to Deadline, Rupert Grint's role in the psychological horror series (which includes M. Night Shyamalan as an executive producer) is what drew Del Toro into casting Grint. There are two seasons available right now and a third one on the way, so you have plenty of time to catch up and see what all the fuss is about.
Once you're done with that, why not check out some scary stuff by the other talented folks who have already signed on? Grint joins a cast that includes Essie Davis ("The Babadook"), Andrew Lincoln ("The Walking Dead"), Demetrius Grosse ("Fear The Walking Dead," "Lovecraft Country"), Glynn Turman ("Super 8"), and David Hewlett ("The Shape of Water").
On top of that, there are a ton of actors who are famous for starring in less scary things, like Crispin Glover ("Back to the Future"), F. Murray Abraham ("The Grand Budapest Hotel"), Tim Blake Nelson ("The Ballad of Buster Scruggs"), Hannah Galway ("Sex/Life"), Peter Weller ("RoboCop"), Luke Roberts ("Black Sails"), Elpidia Carrillo ("Predator"), and Sebastian Roché ("The Man in the High Castle").
Once you're done picking your way through those, check out the films made by "Cabinet of Curiosities" directors, Panos Cosmatos ("Mandy"), Jennifer Kent ("The Babadook"), and Vincenzo Natali ("In The Tall Grass," "Splice," "Cube," "Hannibal").
Plus, there's "Nightmare Alley," Del Toro's upcoming noir film with Bradley Cooper, Cate Blanchett, Rooney Mara, Willem Dafoe, Toni Collette, and so many others, which is sneaking into theaters December 3, 2021.
Let's put it this way; "Guillermo del Toro's Cabinet of Curiosities" might not be coming to a streaming service near you anytime soon, but you still have a lot to watch.