Guillermo Del Toro's Cabinet Of Curiosities: Netflix Announces Star-Studded Anthology Series From The Master Of The Macabre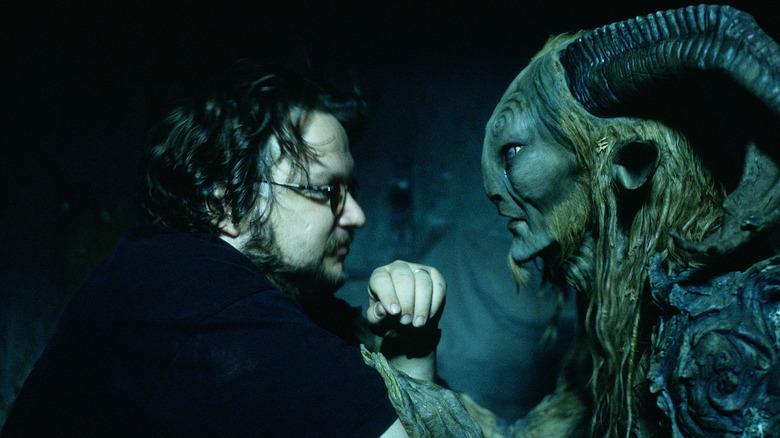 Warner Bros.
Netflix is firmly remaining in the Guillermo del Toro business. After their prior collaboration on the animated "Troll Hunters" show, the major streamer is once more reteaming with the esteemed filmmaker for "Guillermo del Toro's Cabinet of Curiosities" in what should be a must-watch anthology series of horror stories, described in no uncertain terms as "genre-defining." When someone of del Toro's caliber is involved and has recruited the amount of talent that he has for this, those are words that are simply not to be taken lightly. Keep reading to find out all the details on this exciting collaboration.
Cabinet of Curiosities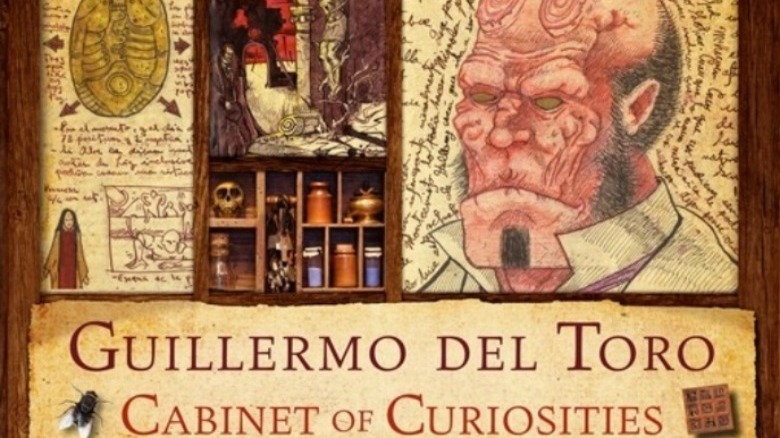 HarperCollins Publishers
If this project sounds vaguely familiar, that's because we previously reported on this when it was under the title of "Guillermo del Toro Presents 10 After Midnight." Not only does "Cabinet of Curiosity" roll off the tongue a little better, but it actually harkens back to del Toro's published memoir of the same name that dives deep into the sources of his inspirations for many a classic movie monster. In any case, this new-and-improved rebranding effort was announced earlier today and immediately fired up fans with the cast and crew involved in bringing these new stories to life.
The series will run for eight episodes and each installment will boast unique takes on the genre from some of the most thrilling names in the business: del Toro himself, Jennifer Kent, Panos Cosmatos, Aaron Stewart-Ahn, Ana Lily Amirpour, and more. We'll take this episode-by-episode.
Essie Davis ("The Babadook"), Andrew Lincoln ("The Walking Dead," "Penguin Bloom") and Hannah Galway ("Sex/Life") star in an episode written (based on an original story by Guillermo del Toro) and directed by Jennifer Kent ("The Babadook," "The Nightingale").
Academy Award winner F. Murray Abraham ("Mythic Quest," "Homeland," "Amadeus"), Glynn Turman ("Ma Rainey's Black Bottom," "Fargo," "The Wire") and Luke Roberts ("Ransom," "Black Sails") will appear in an episode written by David S. Goyer ("Dark City," "The Dark Knight," "Batman Begins") (based on a short story by Michael Shea), and directed by David Prior ("The Empty Man," "AM1200").
Tim Blake Nelson ("Watchmen," "The Ballad of Buster Scruggs"), Elpidia Carrillo ("Predator," "Bread & Roses," "Euphoria"), Demetrius Grosse ("Fear The Walking Dead," "Boon," "Lovecraft Country") and Sebastian Roché ("The Man in the High Castle," "The Young Pope") star in an episode written by Regina Corrado ("Deadwood," "The Strain") (based on an original story by Guillermo del Toro); and directed by Guillermo Navarro ("Godfather of Harlem," "Narcos")
Crispin Glover ("Rivers Edge," "Tim Burton's Alice In Wonderland," "American Gods," "Back To The Future," "Willard," "Charlie's Angels") and Ben Barnes. ("Shadow and Bone," "Westworld," "The Punisher") star in an episode written by Lee Patterson ("Curve," "The Colony") (based on a short story by H.P. Lovecraft) and directed by Keith Thomas ("Firestarter," "The Vigil").
Peter Weller (upcoming "The Colosseum," "Naked Lunch," "Star Trek Into Darkness," "Robocop") stars in an episode directed by Panos Cosmatos ("Mandy"), who also writes along with Aaron Stewart-Ahn.
Mika Watkins ("Origin," "Black Mirror," "Troy: Fall of a City") writes an episode (based on a short story by H.P. Lovecraft) directed by Catherine Hardwicke ("Thirteen," "Lords of Dogtown," "Twilight"); with cast to be announced.
David Hewlett ("See," "The Shape of Water," "Stargate: Atlantis") cast in an episode written (based on a short story by Henry Kuttner) and directed by Vincenzo Natali ("In The Tall Grass," "Splice," "Cube," "Hannibal").
Haley Z. Boston ("Brand New Cherry Flavor") serves as writer of an episode (based on a short story by comic book author Emily Carroll) directed by Ana Lily Amirpour ("A Girl Walks Home Alone at Night," "Mona Lisa and the Blood Moon," "The Bad Batch") with cast to be confirmed.