A New Guillermo Del Toro Horror Anthology Series Is Coming To Netflix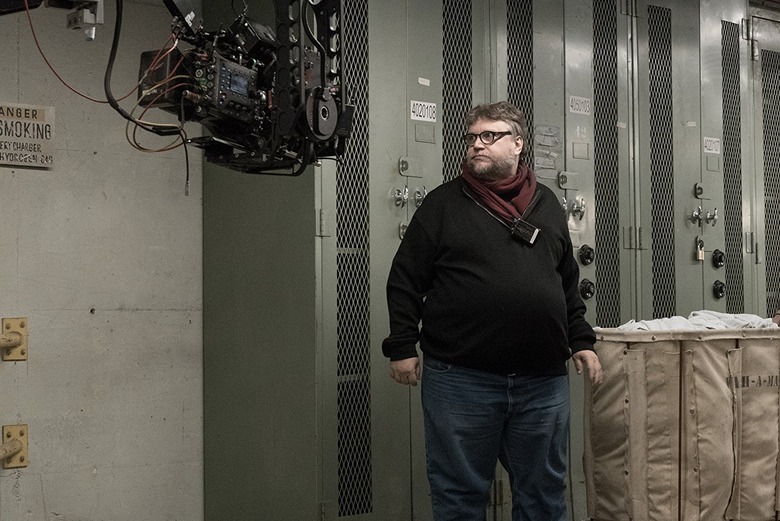 After Guillermo del Toro's historic win at the Oscars earlier this year for The Shape of Water, all eyes are trained on the Mexican director as he ponders what project to take on next. That's never been a problem for del Toro, though — the genre director has always juggled a wealth of film and TV projects, often at the same time, and often dropping the majority of them from his slate shortly after. But this latest one is already on its way to a small screen near you.
Netflix has announced a Guillermo del Toro horror anthology series called Guillermo del Toro Presents 10 After Midnight. The series is Netflix's first horror anthology series, but will be del Toro and Netflix's second collaboration after the animated series Trollhunters.
Guillermo del Toro has become an instantly recognizable figure whose overjoyed smile and never-ending passion for storytelling are almost as beloved as his acclaimed feature films. So it's fitting that he'll headline a Hitchcockian-style anthology series for Netflix. Guillermo del Toro Presents 10 After Midnight is a live-action show described as a "genre-defining anthology series" that "will present a collection of personally curated stories, that are both equally sophisticated and horrific."
Del Toro is the creator and executive producer for 10 After Midnight, which will reteam him with his The Shape of Water producer J. Miles Dale, who also serves as executive producer along with Gary Ungar from Exile Entertainment.
Here is Netflix's synopsis of the series, which is reportedly coming soon to the streaming service.
On Guillermo del Toro Presents 10 After Midnight, creator and executive producer del Toro will bring his own visionary style as both a writer and director to certain episodes. In addition, he will hand pick a team of the genre's best writers and exciting new filmmakers to bring his selection of stories to life.
It's clear that del Toro has found a good collaborator with Netflix; that's where he created Trollhunters, an Emmy-winning animated fantasy series which will return for a third season on May 25.
Netflix has struck gold in the sci-fi anthology market with Black Mirror, and with del Toro as its collaborator, could likely do the same in the horror genre with 10 After Midnight. This series and its premise is extremely exciting, and I hope that del Toro puts a personal spin on it — perhaps with either a spooky personal introduction per episode a la Alfred Hitchcock in Alfred Hitchcock Presents, or by making cameos in the episodes. Whatever the case, I cannot wait.