Knock At The Cabin: Everything We Know So Far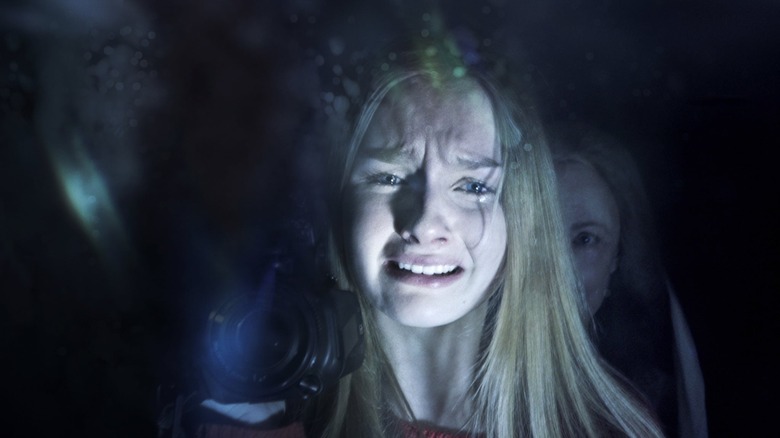 Universal Pictures
Your surprise ending, never know what's going to happen, twisty as hell friend M. Night Shyamalan's next movie has been announced and our boy is going back to the genre that loves him best, horror. While we don't have a ton of information about "Knock at the Cabin," there are some clues scattered around the internet that paint a fuller picture of what we can expect from the famous surprise ending director. Of course, in classic Shyamalan fashion, nothing is as it seems, so we expect our scope of the movie to change pretty dramatically as more news about it eeks out.
When and Where To Watch Knock at the Cabin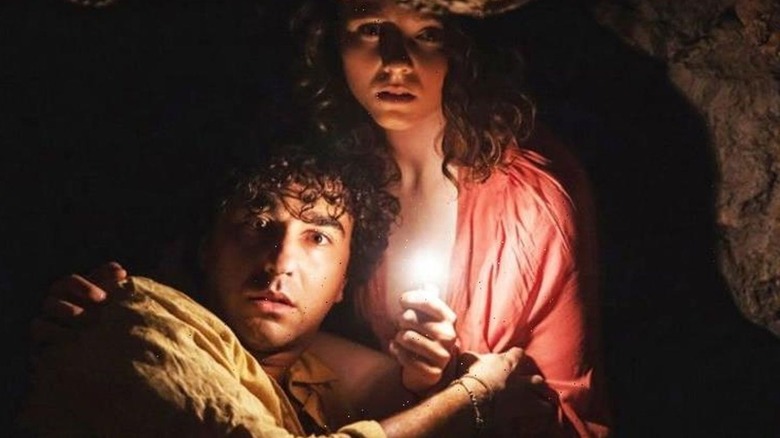 Universal Pictures
One of the things we can definitely confirm about "Knock at the Cabin" is its release date. Shyamalan has been very quiet about everything else, but he's been shouting from the proverbial rooftops that the movie will be released on February 3rd, 2023. Or, in the parlance of Shyamalan, 2.3.23. 
— M. Night Shyamalan ⌛ (@MNightShyamalan) October 14, 2021
While this little teaser trailer doesn't give us a ton of info, it definitely makes is think there's something purposeful going on with the numbers. For just being a short little video about the release date, those echoing knocks are pretty effective. It feels pretty spooky, although, until more information is released, all we have is delicious speculation. I know 2023 feels like it's far away, but time moves faster than you think. I mean, I wake up everyday and still think it's 2020, but we're almost in 2022. That's just the world we live in.
What We Think Knock at the Cabin Is About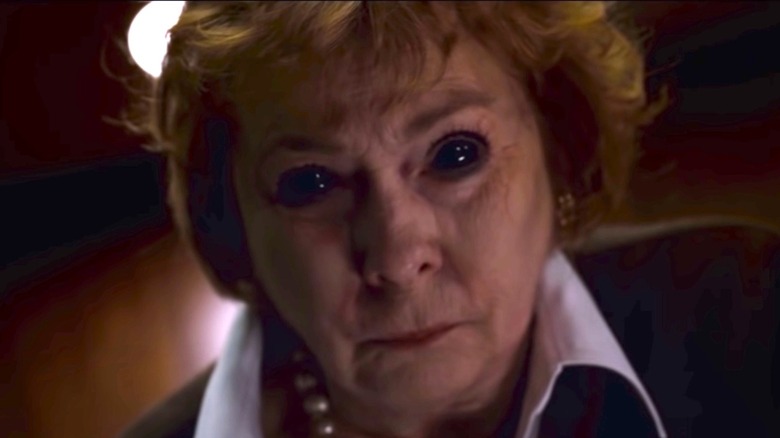 Universal Pictures
We don't really know! But we can take some pretty solid guesses. Based on the title alone, it sounds like Shyamalan is dipping his toes into the classic cabin horror genre. You know, Eli Roth's "Cabin Fever," Sam Raimi's "The Evil Dead," or Joss Whedon's "The Cabin in the Woods." There are a ton of cabin related horror movies out there, but Shyamalan hasn't really done one yet, so if I am right and the title is a reference to that genre, it'll be interesting to see how he makes it his own. Because it's Shyamalan, the only thing we can expect is the unexpected, but I'm hoping this film errs closer to the tight scares of "The Visit" rather than the more bombastic feeling of "Split." Even though Shyamalan loves to go hard and throw everything in his movies but the kitchen sink, when he does show restraint, it pays off.
What We Know About The Cast and Crew of Knock at the Cabin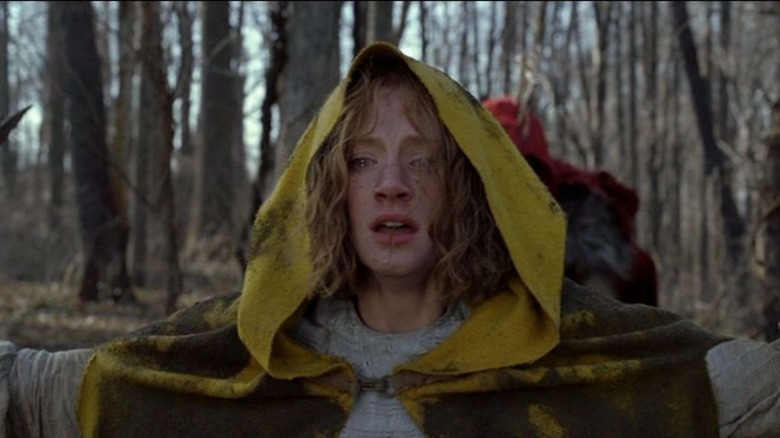 Buena Vista Pictures
The cast is ... also a mystery! Shyamalan has kept his lips completely sealed when it comes to who he might be working with on this one, so honestly, your guess is as good as mine. It would be fun to see actors he's worked with in the past come back, and actually, now that I think about it, it would rule if he just brought back the entire cast from "The Village." I mean, that is kind of a cabin movie, in a very twisted and off-kilter way. Let's throw Bryce Dallas Howard and Joaquin Phoenix back together and see what happens. I'd watch it.
Just like the cast, the crew has not been announced whatsoever. We have no idea who will be working on cinematography or music, but at the very least we do know Shyamalan is writing the damn thing. Before dropping the title and the release date, Shyamalan tweeted, "The next one. On third draft. Super tight. Under a 100 pages." In an interview with Collider in 2019, Shyamalan shared a slice of his vision for the next few years, saying:
"I just had two movie ideas I felt very strongly about. For me, there are ideas and they're in journals sometimes and they don't quite have the meat yet or whatever that thing is that makes it so I'm ready to commit two years of my life to making this—to writing and directing this—some of those ideas don't have that yet. They have to gestate a little bit. But there were two ideas where right away I was thinking about making them. And, interesting enough, there might be a third thing that came to me that might end up going in between these two. So there might be three."
It sounds like "Knock at the Cabin" is one of these movies, considering Shyamalan shared that he already had films set up for 2022 and 2023. Still, it'll be interesting to see how our idea of this movie evolves as more information is released.