M. Night Shyamalan's Knock At The Cabin Adds Jonathan Groff And Ben Aldridge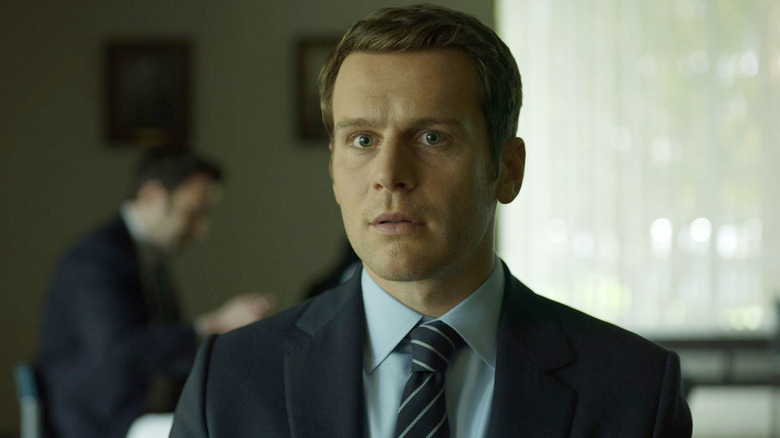 Netflix
M. Night Shyamalan is rapidly putting together a cast for his next film, "Knock at the Cabin," and so far, it's a doozy. Dave Bautista will star in the director's sure-to-be-high-concept original thriller, adding yet another feather to his cap to go with his upcoming roles in the "Knives Out" and "Dune" sequels, along with his final (?) bow as Drax the Destroyer in "Guardians of the Galaxy Vol. 3." Also starring in Shyamalan's latest are Rupert Grint and Nikki Amuka-Bird, both of whom have worked with the filmmaker before on his Apple TV+ series "Servant" and his comic book-inspired movie "Old," respectively.
According to Deadline, Ben Aldridge and Jonathan Groff are the latest additions to the "Knock at the Cabin" ensemble, with filming gearing up to begin in the imminent future. As with their costars, it's unclear who the pair will be playing, much less what the film is actually about. Then again, knowing how much Shyamalan loves to put his movie characters in mortal danger, it's probably safe to assume there's nothing good awaiting them at the eponymous cabin.
Groffsauce? Don't mind if I do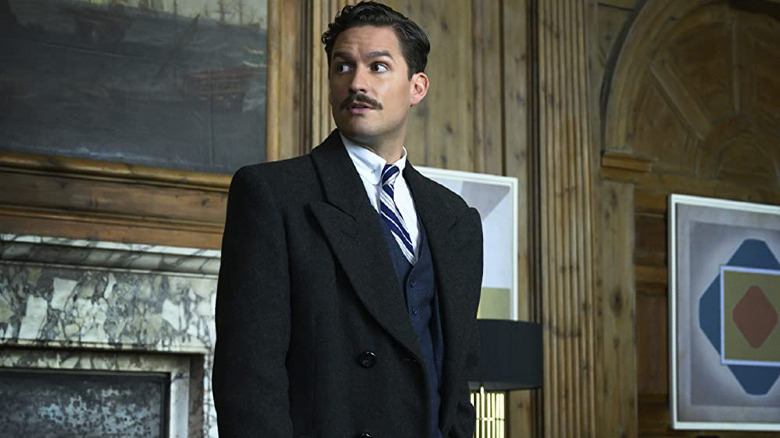 Epix
Aldridge, for those who are unfamiliar, is known for portraying Thomas Wayne (as pictured above) on DC's, for lack of a better description, Batman butler origin series, "Pennyworth," season 3 of which will debut on HBO Max after the first two seasons aired on Epix. He also played Antoine de Bourbon on "Reign," Captain James on "Our Girl," and Arsehole Guy (don't look at me, that's how the character is listed on IMDb!) on "Fleabag."
Groff, of course, has popped up all over the place since his breakout role as Jesse St. James on "Glee." He's since played FBI Behavioral Science Unit agent Holden Ford on the beloved crime drama series "Mindhunter" and voiced Kristoff in Disney's "Frozen" movies, on top of originating the role of King George III in "Hamilton" and most recently starring opposite Keanu Reeves and Carrie-Anne Moss in "The Matrix Resurrections." For me, though, it's his turn as the lovable but often infuriating Patrick Murray on HBO's little-watched, critically-acclaimed, ground-breaking LGBTQ+ drama series "Looking" that still comes to mind first whenever I see some Groffsauce-related news like his "Knock at the Cabin" casting.
No doubt, Shyamalan, Groff, Bautista, and the rest of their crew will do their best to creep audiences out when "Knock at the Cabin" reaches theaters on February 3, 2023.