The Boys' Jack Quaid Boards Christopher Nolan's Oppenheimer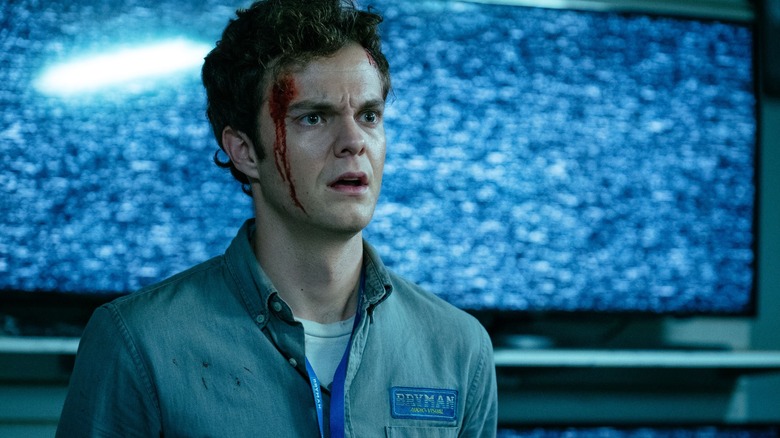 Amazon Studios
Fresh off the resounding success of the franchise-revitalizing "Scream" (which has been confirmed to continue with a sixth film, by the way), Jack Quaid has been recruited to join Christopher Nolan's "Oppenheimer," which is set during World War II and deals with the creation of the atomic bomb. Nolan clearly has never heard of the saying "Too much of a good thing" and thank goodness for that, as "Oppenheimer" continues to round out its star-studded cast with a complete ensemble of big names and skilled character actors.
Deadline brings today's news of Quaid becoming the latest talent to add his name to the buzzy J. Robert Oppenheimer biopic. Quaid, who just appeared in "Scream," is perhaps most well-known for starring in Amazon's "The Boys," the dark and violent superhero show that puts Quaid's everyman Hughie Campbell at the center of a vast conspiracy involving psychopathic, super-powered "heroes" that the public largely adores. Unfortunately, the report has no word on what specific character Quaid may play in "Oppenheimer," leaving open the possibility that he may portray a historical figure or an original creation for the purposes of dramatizing the real-life story.
Read on for all the details!
Jack Quaid joins Oppenheimer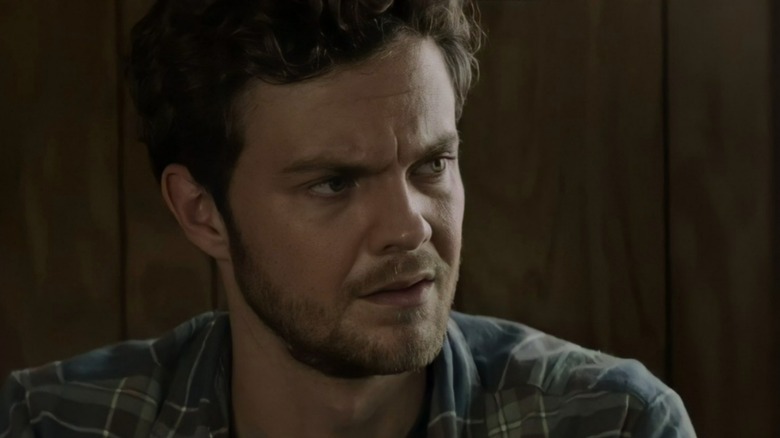 Paramount
Actor Jack Quaid first got his start in the industry with appearances in "The Hunger Games" franchise, before going on to collect a number of voice-acting gigs (most recently voicing Ensign Brad Boimler in "Star Trek: Lower Decks") and starring in more and more high-profile productions over the years. Until now, that had culminated with his role in "The Boys." Quaid also appeared in Steven Soderbergh's "Logan Lucky," making Christopher Nolan only the latest brand-name director that Quaid has collaborated with.
His addition to the cast comes right on the heels of similarly talented actor Dane DeHaan joining "Oppenheimer," as we reported last month. In addition to Cillian Murphy, who portrays Oppenheimer himself, other cast members include the recently-added Josh Hartnett, Florence Pugh, Rami Malek, director/actor Benny Safdie, Emily Blunt, Matt Damon, and Robert Downey Jr. 
As usual, Nolan will direct the film from a script he wrote himself, making this the second World War II-set period piece in his last three films, with the mind-scrambling "Tenet" sandwiched in between "Oppenheimer" and "Dunkirk." Acquired by Universal Pictures in an intense bidding war, "Oppenheimer" is scheduled to hit theaters on July 21, 2023. We're not entirely sure how many more A-list actors one director could possibly snatch up for one prestige drama, but we're anxious to find out. Stay tuned for any more casting and filming updates as they come in.