Ghostface Lives! Scream 6 Is Officially Happening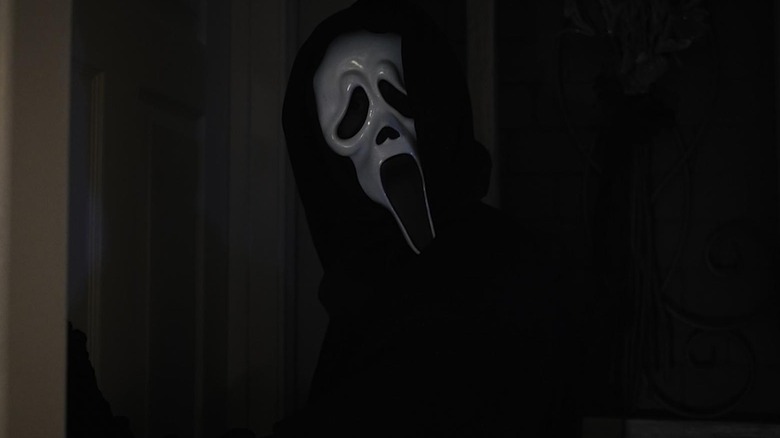 Paramount Pictures
It's officially official horror fans: "Scream 6" is a go. With the new "Scream" currently in theaters and slashing it up at the box office in a big way, Paramount Pictures and Spyglass Entertainment wasted no time in giving a sixth installment in the legendary slasher franchise the go-ahead. So get ready for more Ghostface and more meta killings.
According to The Hollywood Reporter, "Scream 6" has been officially given the go-ahead with the core creative team returning. This includes directors Matt Bettinelli-Olpin and Tyler Gillett (who are part of the filmmaking team Radio Silence), as well as screenwriters James Vanderbilt and Guy Busick. What's more, the studio is wasting no time at all, as production is expected to begin this summer. Paramount and Spyglass had the following to say in a joint statement: 
"We are tremendously grateful to the fans around the world who enthusiastically received our film. We can't wait for audiences to see what Radio Silence, writers Jamie & Guy and Project X have in store for our Woodsboro family."
Radio Silence had the following to add:
"Working with such a wonderful and talented family of creators — and in the lineage Wes and Kevin so expertly built — has been the thrill of a lifetime, and we're so excited to bring the next chapter in the Scream saga to life."
Lastly, Vanderbilt and Busick had this to say:
"Is this real life? Getting to collaborate once again with our friends on the next installment of the Scream story is more than we could have hoped for. We are overwhelmed that we get to continue to play in the sandbox that Kevin and Wes created. It is, as Ghostface would say, an honor."
More Scream, More Money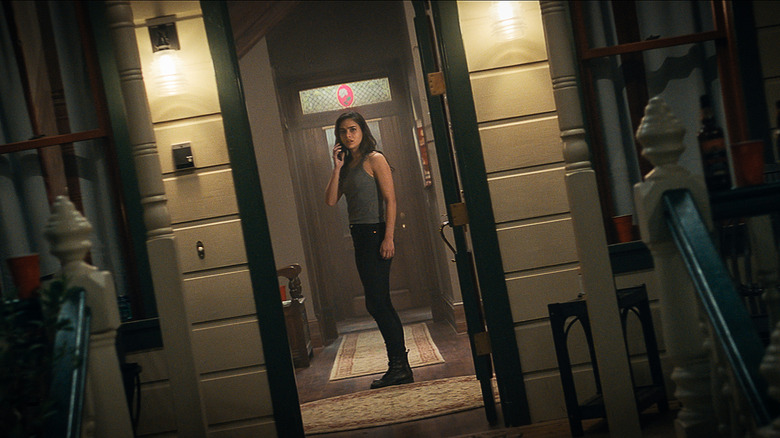 Paramount Pictures
This is a wildly unsurprising move as the new "Scream" has been a gigantic hit at the box office up to this point. With a reported budget of $25 million, it has earned $107 million worldwide (and counting) according to The Numbers, while also pushing the franchise to a total of $710 million globally. Getting a sequel moving quickly will ensure that they can capitalize on the goodwill that has been built up with moviegoers with this most recent entry in the beloved series, which was created by the late horror legend Wes Craven and writer Kevin Williamson.
No casting announcements have been made as of yet, but it seems likely that those who survived the latest installment will return. Neve Campbell, who has anchored every entry in the franchise to date as Sidney Prescott, has stated that she would be open to returning under the right conditions. One imagines Courtney Cox would also be up to return as Gale Weathers.
No release date has been set for "Scream 6" (which does not yet have an official title), but with production getting underway this summer, we could expect to see it in time for Halloween 2023. We'll keep you posted as further details come our way.