25% Said This Is Their Most Anticipated Disney+ Show Of 2022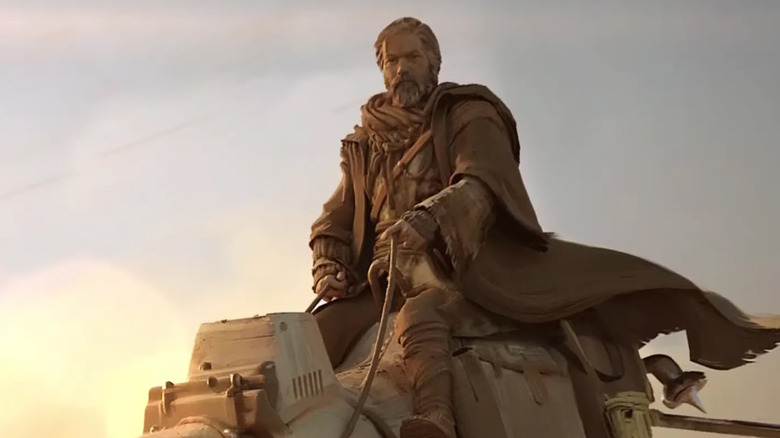 Lucasfilm
(Welcome to Survey Says, a feature where we conduct a movie-related survey for a random group of people and explain why they're completely right, completely wrong, or somewhere in-between.)
Now that Disney has basically taken over the big screen, it seems to be making strides to do the same with the small one. Between the Marvel Cinematic Universe and "Star Wars," Disney has two of the most valuable properties in existence, both of which have so much more material left to mine — and the Mouse House intends to do just that! The streaming service has a packed slate of new shows coming out in 2022, mostly dominated by Marvel and "Star Wars," which isn't surprising.
Some were unsure how Disney's foray into streaming would work out, but its upcoming projects certainly give it a leg up on the competition. With all these exciting plans on the horizon, which Disney+ series are fans looking forward to most? We asked 579 viewers out there, and here's what they said.
And The Winner Is...Ms. Marvel!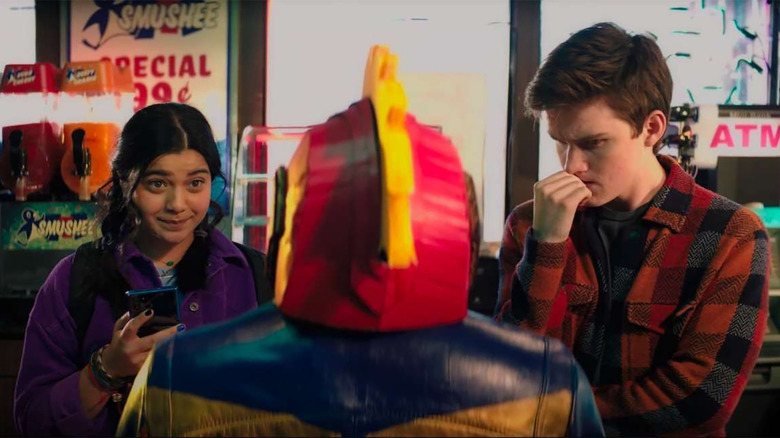 Marvel Studios
Since some of Disney+'s upcoming Marvel shows are centered on lesser known characters, it's interesting to see who came out on top: "Ms. Marvel" with nearly 26%% of the vote! Kamala Khan debuted in the pages of Marvel Comics in 2013, and the Pakistani-American teen would go on to make history as the first Muslim superhero to headline a Marvel comic when she got her own book in 2014. And she's from New Jersey! I'm also from Jersey, and who else do we have besides the Toxic Avenger, Speed, and Wasp?
Anyway, I am also quite excited about "Ms. Marvel," which will star Iman Vellani in the title role. Kamala is a Captain Marvel fangirl who finds herself with powers of her own. However, Ms. Marvel's powers look to be very different in the show, as opposed to the comics. There are probably practical reasons for this, but I also wouldn't be surprised if Marvel worried about showcasing Kamala's "embiggen" powers before introducing Fantastic Four's Reed Richards. She and Mr. Fantastic have different abilities, but there is some overlap there. Honestly, her shape-shifting powers seem very tied into the struggles of adolescence, so I'd be sad to see them go, but I still can't wait to witness Ms. Marvel in live-action!
Kamala's origin will also no doubt be getting an overhaul since she's so linked to the Inhumans in the comics, and Marvel has done its best to pretend that misfire of a series never happened. The show is meant to set up an appearance in the "Captain Marvel" sequel, "The Marvels," which will hit theaters in 2023. It's pretty impressive that "Ms. Marvel" emerged from this survey victorious!
What Else Are Fans Excited For?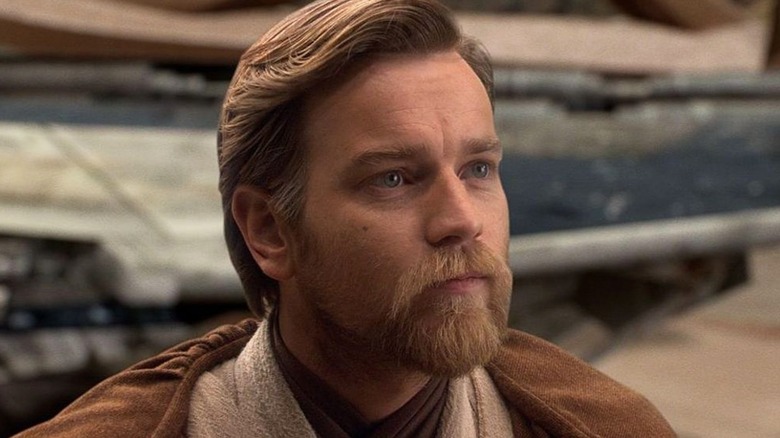 Lucasfilm
Hot on the heels of "Ms. Marvel," with over 21% of the vote, is "Obi-Wan Kenobi." Though many fans find the "Star Wars" prequels pretty disappointing, most will agree that Ewan McGregor's Obi-Wan was a highlight. The story is set to take place 10 years after "Revenge of the Sith." Personally, this is the "Star Wars" project I've been looking forward to more than any other.
Next up are the other two Marvel shows set to premiere this year, "She-Hulk" and "Moon Knight" with nearly 19% and almost 14% of the vote respectively. While I'm undoubtedly excited to see Tatiana Maslany's take on Jennifer Walters, I have to admit, "Moon Knight" is probably the Disney+ show I'm most looking forward to. I know some people think he's just Marvel's Batman, but if that's you, there are some great Moon Knight runs that would change your mind! The trailer recently released, and personally, I can't wait to see Oscar Isaac's Marc Spector face off against Ethan Hawke's villain, Arthur Harrow.
Anticipation seems kind of low for the "Willow" sequel series, which only got just under 10% of the vote. While the movie holds a special place in my heart and has become something of a cult classic, it does have some stiff competition. Next up is "Baymax," with over 6%. The show will center on the gentle health care robot featured in "Big Hero 6." Lastly, we've got "Andor" with just over 4%. This isn't too surprising since all we really know about the prequel series is that it will follow Diego Luna's Cassian Andor, and that it takes place five years before the events of "Rogue One." 
Only time will tell if these shows are worth the hype, but Disney has a pretty good track record with their streaming series thus far, so I'm not too worried.