Everything We Know About The Willow Sequel Series So Far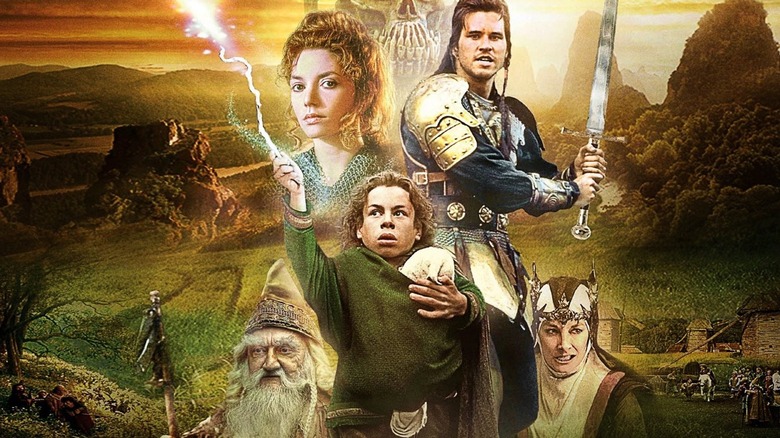 MGM/Lucasfilm
In 1988, George Lucas and Ron Howard joined forces to create "Willow," a fantasy adventure based on an idea Lucas came up with in the early 1970s. The film, which Howard directed and Lucas both produced and co-wrote, starred Warwick Davis ("Return of the Jedi," the "Leprechaun" and "Harry Potter" movie franchises) as Willow Ufgood, a Nelwyn (little person) farmer and wannabe magician who is pulled into a quest to protect a Daikini (human) infant prophesied to bring about the downfall of an evil sorceress in the movie's fantastical setting.
Although it was far less successful than Lucas' original "Star Wars" film trilogy and earned mixed reviews, "Willow" performed well enough at the box office to keep rumors of a movie sequel alive for over three decades. Instead, its story will continue in a sequel series that, somewhat confusingly, shares the film's title. Here's what we know about the "Willow" show so far.
When and Where to Watch the Willow Sequel Series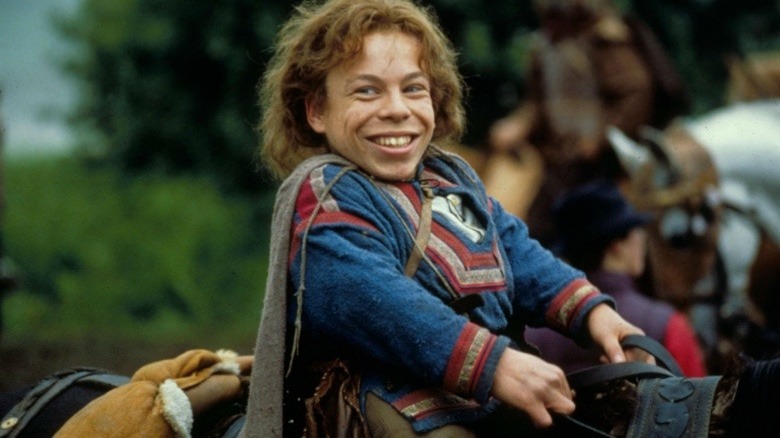 MGM/Lucasfilm
The "Willow" sequel series will become available to stream exclusively on Disney+ at some point in 2022. Disney+ and Lucasfilm officially announced the show in October 2020, less than two months before Lucasfilm president Kathleen Kennedy unveiled its logo during Disney's Investor Day presentation in December 2020. Production on the series began in June 2021, with on-location filming taking place in some of the same undeveloped regions of Wales where Howard shot the original movie.
Disney+'s "Willow" has also filmed at Dragon International Film Studios, a Wales-based collection of movie and TV studios that's been used by the BBC for filming on its Arthurian fantasy adventure series, "Merlin," as well as the sixth season of the modern "Doctor Who." On top of its Wales footage, Howard's movie features major shots of natural scenery like Powerscourt Waterfall in Ireland. For now, though, it's unclear whether the sequel show will revisit that setting or any other landscapes outside of Wales.
What We Think the Willow Sequel Series Will Be About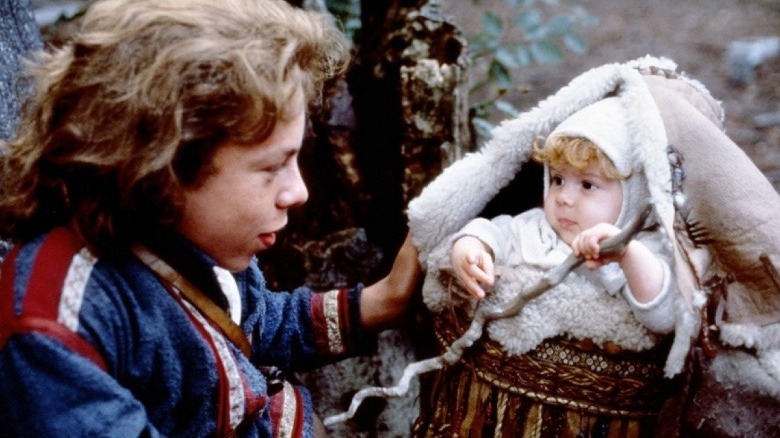 MGM/Lucasfilm
Plot-wise, the "Willow" show doesn't seem to be recycling any elements from "Chronicles of the Shadow War," a trilogy of sequel novels to the original movie that Chris Claremont wrote (based on a story outline by Lucas) in the 1990s. Rather, the Disney+ series reportedly takes place many years after the movie's events and revolves around a new generation of heroes. Their ranks include Kit, a princess who sets out to rescue her kidnapped twin brother with the aid of Jade, a servant training to become a warrior, and Dove, a kitchen maid. Also along for the ride is Boorman, a thief who joins the show's other leads on their quest to avoid being imprisoned.
So far, Willow is the only character from the original movie confirmed to appear in the sequel series. However, neither Madmartigan — a self-serving swordsman who's roped into helping Willow on his journey in the film — nor the evil queen's daughter Sorsha (a warrior who falls in love with Madmartigan) look to appear on the show.
What We Know About the Willow Cast and Crew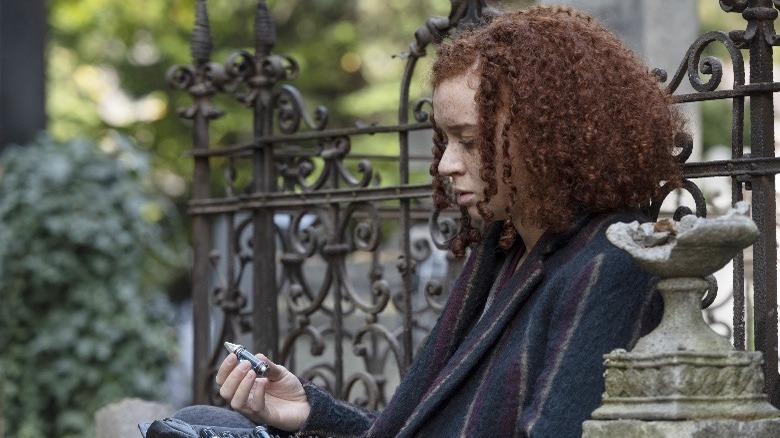 Disney/Marvel Studios
Jonathan Kasdan ("Solo: A Star Wars Story") and Wendy Mericle ("Arrow") are serving as the "Willow" sequel series' head writers, with Howard acting as an executive producer alongside Kennedy, Kasdan, and Mericle. The first season's episode count is unknown, although Disney+'s live-action series typically only have six to eight episodes per season.
As for the cast, Davis is reprising his role as Willow Ufgood for the show opposite Ruby Cruz ("Castle Rock," "Mare of Easttown") as Kit, Erin Kellyman ("The Falcon and the Winter Soldier," "The Green Knight") as Jade, Ellie Bamber ("The Nutcracker and the Four Realms," "The Serpent") as Dove, and Amer Chadha-Patel ("Doom: Annihilation," "The Third Day") as Boorman. Tony Revolori ("The Grand Budapest Hotel," Flash Thompson in the MCU) is also playing an undisclosed role in the series.
Jon M. Chu ("Crazy Rich Asians," "In the Heights") was originally set to direct the "Willow" show's pilot but dropped out in January 2021 due to a combination of production delays and personal reasons. Jonathan Entwistle ("The End of the F***ing World," "I Am Not Okay with This") replaced Chu within a few weeks of his departure before also leaving "Willow" due to scheduling issues. Finally, in July 2021, it came to light that "Outlander" veteran Stephen Woolfenden, who was already a producing director on the show, had stepped in to fill Entwistle's spot and finished shooting on the first two episodes.