Sidney Poitier Documentary Coming To Apple TV+ From Oprah Winfrey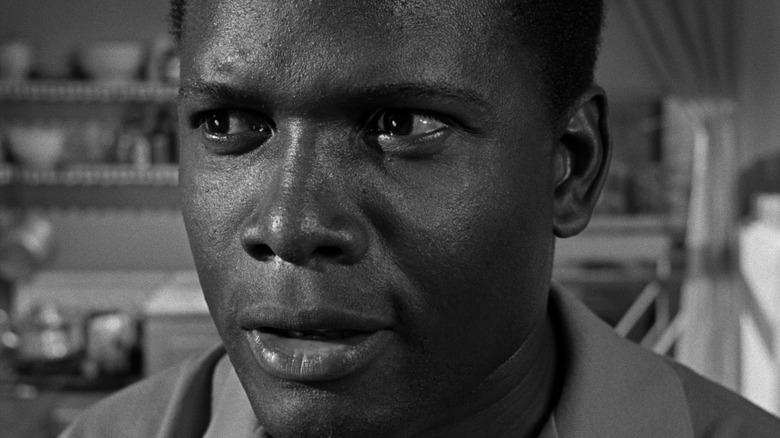 Columbia Pictures
Sidney Poitier is one of several high-profile deaths to rock the entertainment industry since New Year's Eve, along with Betty White, director Peter Bogdonavich, and most recently, Bob Saget. Poitier was a month and a half shy of his 95th birthday, and he lived a long life full of many accomplishments over and above his Oscar-winning work as a film actor. Four weeks to the day before he passed, we heard that his life was becoming a Broadway play, based on his autobiography, "The Measure of a Man." Now, comes word (via Collider) that a Poitier documentary, directed by Reginald Hudlin and produced by Oprah Winfrey, is in development at Apple.
Winfrey and Apple have reportedly been working on this documentary with Poitier's family for over a year, since well before he died, but this is the first we've heard of it. There's no mention of it drawing from his autobiography the way the play is, but Poitier's family hand-picked the writer for that project, and it would seem they're involved in safeguarding his image and legacy with this documentary, as well.
For her part, Winfrey has an existing relationship with Apple TV+, which serves as the exclusive distribution platform for her talk shows, "The Oprah Conversation" and "Oprah's Book Club." After her landmark interview last year with Prince Harry and Meghan Markle, the Duke and Duchess of Sussex, she also teamed with Harry for another Apple TV+ documentary series, "The Me You Can't See." Hudlin, meanwhile, has an extensive background in both film and television as a director and producer, having helmed "House Party" and co-produced "Django Unchained," among many other projects.
Statement from Poitier's Family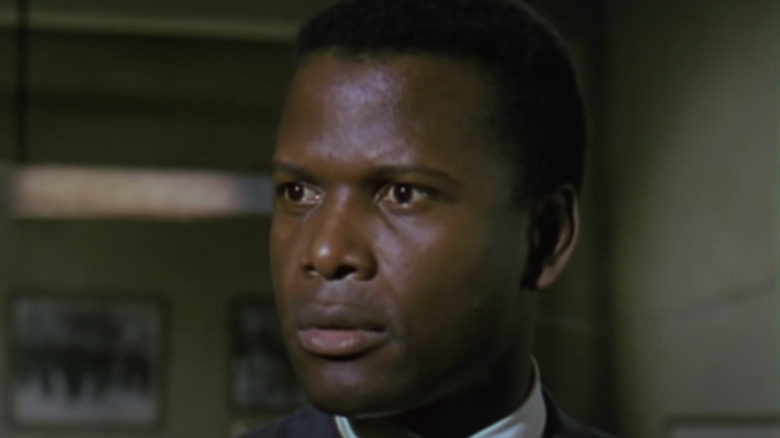 MGM
After Poitier's death, we spotlighted five essential films of his that are available to stream now: "Guess Who's Coming to Dinner," "In the Heat of the Night," "A Raisin in the Sun," "The Defiant Ones," and "Lilies of the Field." In addition to being the first Black man to win an Academy Award (for the last of those films) and branching out into work as a director and producer, Poitier also won the Presidential Medal of Freedom and he was a noted activist and an ambassador from the Bahamas to Japan for 10 years.
At present, not much else is known about this as-yet-untitled Apple documentary about Poitier's life. However, his family released a statement in conjunction with the documentary's announcement, so we'll let them have the last word:
"To us Sidney Poitier was not only a brilliant actor, activist and a man of incredible grace and moral fortitude, he was also a devoted and loving husband, a supportive and adoring father and a man who always put family first. Although he is no longer here with us in this realm, his beautiful soul will continue to guide and inspire us. He will live on in us, his grandchildren and great-grandchildren — in every belly laugh, every curious inquiry, every act of compassion and kindness. His legacy will live on in the world, continuing to inspire not only with his incredible body of work, but even more so with his humanity."