Full House Star Bob Saget Is Dead At 65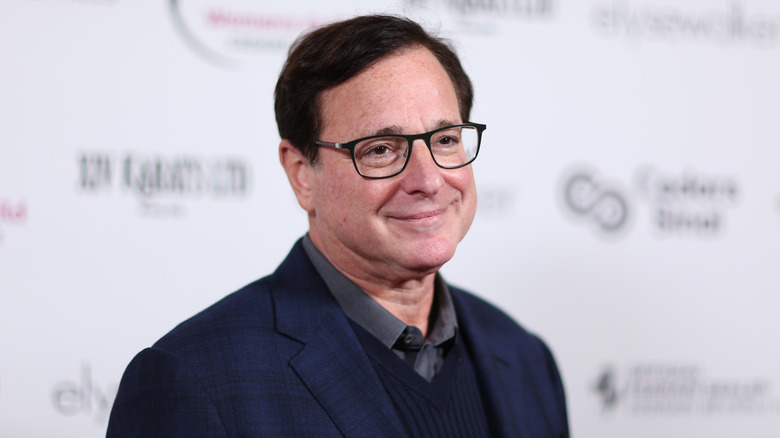 Phillip Faraone/Getty Images
Beloved comedian and "Full House" star Robert "Bob" Saget has died at the age of 65. The news was first announced via the Twitter account of the Orange County Sheriff's Office, where it was reported that a man identified as Robert Saget was found unresponsive and pronounced dead on the scene at the Ritz-Carlton Orlando, Grande Lakes location. At this time, the detectives on scene report no evidence of drug use or foul play. 
According to his most recent Twitter post, Saget performed at the Ponte Vedra Concert Hall in Jacksonville, Florida, on Saturday night going well into Sunday morning. His post, timestamped at 3:42 A.M. local time, showed a smiling Saget and read:
Loved tonight's show @PV_ConcertHall in Jacksonville. Appreciative audience. Thanks again to @RealTimWilkins for opening. I had no idea I did a 2 hr set tonight. I'm happily addicted again to this s**t. Check http://BobSaget.com for my dates in 2022.
The cause of death has not yet been released.
A Life and Legacy of Laughter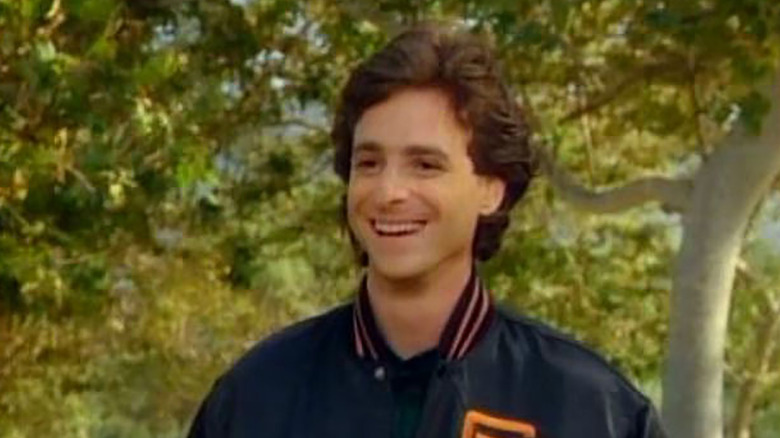 Warner Bros.
Bob Saget had a multifaceted comedy career that almost seems impossible. He was a foul-mouthed stand-up comedian whose humor was vulgar and often pushed the boundaries of good taste, but he was also America's Dad, both as Danny Tanner on the ABC sitcom "Full House" and as host of "America's Funniest Home Videos." Many fans discovered his work as children on either "Full House" or "AFHV," only to learn about his more blue humor later. The "Comedy Central Roast of Bob Saget" is one of the most shocking of all the televised roasts, and Saget's version of "The Aristocrats" joke is legendary among comedians.
Saget was born in Philadelphia and got a Bachelor's of Art with a concentration in Film from Temple University in 1978. He moved to California to pursue his dreams of film-making, and soon turned his natural charisma and quick wit toward the stand-up stage. He married his high school sweetheart, attorney Sherri Kramer, in 1983. They divorced in 1997, though Saget found love again and married journalist Kelly Rizzo in 2018. Saget is survived by his three daughters.
Saget's sister, Gay, precedes him in death. She died from scleroderma in 1993, leading Saget to create the 1996 ABC TV movie "For Hope," loosely based on his sister's life, and to join the board of the Scleroderma Research Foundation. Saget's close friend Norm MacDonald died in September of 2021, and Saget gave him a heartfelt send-off on his YouTube series, "Bob Saget's Here for You." Among his dozen or so directing credits, Saget directed MacDonald in the comedy "Dirty Work" in 1998. He starred in a number of televisions shows and movies, and in 2016 he returned to the role of Danny Tanner for Netflix's sequel series "Fuller House."
The Comedy World Reacts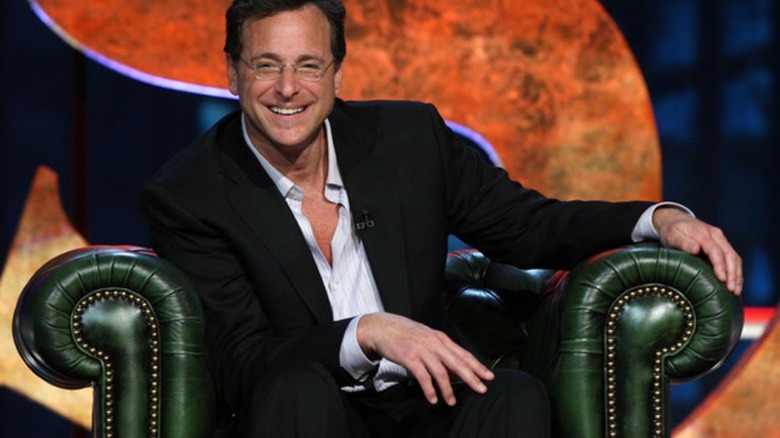 Comedy Central
The comedy world is shaken by this monumental loss. Many comedians, actors, writers, and more took to Twitter to share their thoughts regarding the life and legacy of Bob Saget, who was both America's Dad and Dirty Uncle. His friend, Gilbert Gottfried, shared his disbelief:
Still in shock. I just spoke with Bob a few days ago. We stayed on the phone as usual making each other laugh. RIP to friend, comedian & fellow Aristocrat Bob Saget. pic.twitter.com/TDKT8JoULq

— Gilbert Gottfried (@RealGilbert) January 10, 2022
Comedian Marc Maron mourned the loss of not only a beloved comedian, but a kind man:
Oh no. RIP Bob Saget. Truly one of the nicest guys and so funny. Very sad.

— marc maron (@marcmaron) January 10, 2022
"All in the Family" creator and TV icon Norman Lear, a good friend of Saget's, offered his love:
Bob Saget was as lovely a human as he was funny. And to my mind, he was hilarious. We were close friends and I could not have loved him more. pic.twitter.com/TM8r1hzCfO

— Norman Lear (@TheNormanLear) January 10, 2022
2022 is off to a rough start. Rest in peace, Mr. Saget. Thanks for making us all laugh.