Norm Macdonald, Legendary Comedian And SNL Star, Dead At 61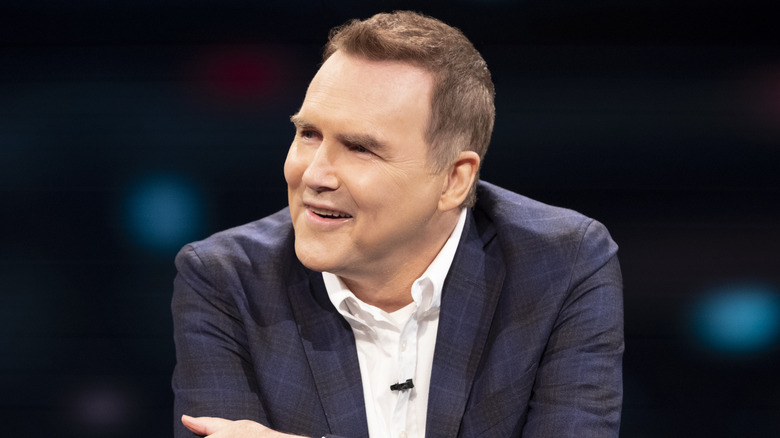 Netflix
Norm Macdonald, the brilliant comedian known for his work on "Saturday Night Live" and movies such as "Billy Madison," has died. He was 61 years old. Macdonald had reportedly been battling cancer quietly for the last nine years.
According to Deadline, Macdonald's passing has been confirmed by his management company, Brillstein Entertainment. Lori Jo Hoekstra, a longtime friend to Macdonald, as well as his producing partner, said the following:
"He was most proud of his comedy. He never wanted the diagnosis to affect the way the audience or any of his loved ones saw him. Norm was a pure comic. He once wrote that 'a joke should catch someone by surprise, it should never pander.' He certainly never pandered. Norm will be missed terribly."
Norm Macdonald's Rise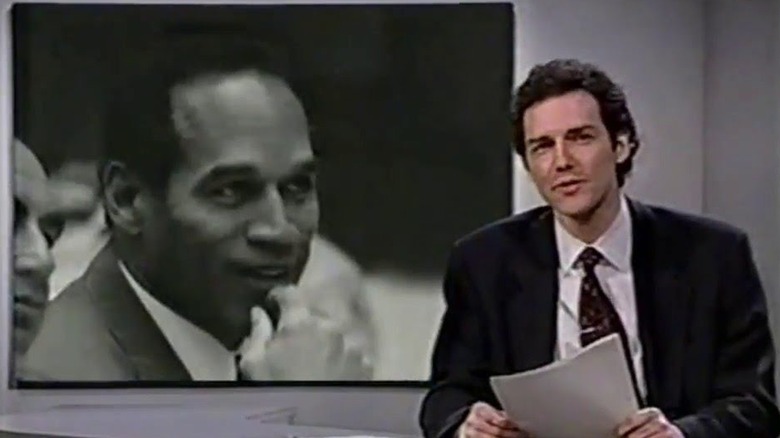 NBC
Norm Macdonald was born in Quebec City, Quebec on October 17, 1959. The Canadian asserted himself as a voice in the comedy world in the 90s, appearing as a contestant on "Star Search." He was later hired as a writer on "Roseanne" before making moves in front of the camera. Macdonald truly broke out as a member of the "Saturday Night Live" cast. The dry-witted, fearless comic was a key player on "SNL" from 1993 through 1998, with his time as host of "Weekend Update" proving particularly impactful. Macdonald was not one to shy away from tough and timely topics, such as O.J Simpson's murder trial, tackling the subjects head-on with his brand of humor.
Norm Macdonald After SNL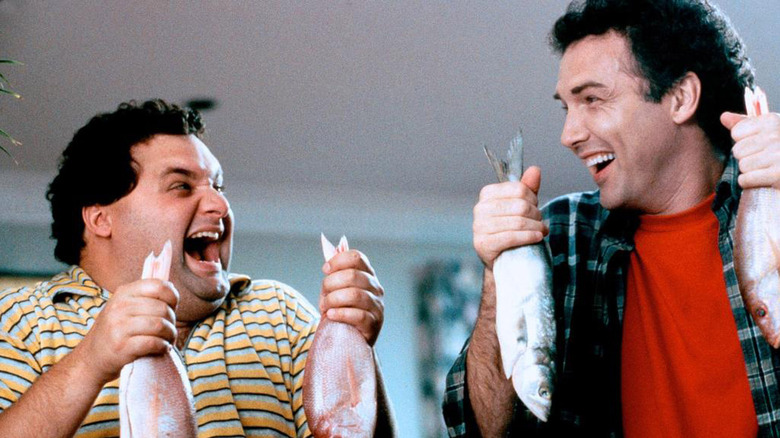 MGM
Following his departure from "SNL," which was messy and clouded with controversy, the comedian starred in his own sitcom, "Norm," which aired from 1999 through 2001. Macdonald has also had a steady film career. His credits include "Dr. Dolittle," "Billy Madison" and quite a few other Adam Sandler comedies. He also headlined the cult comedy "Dirty Work," directed by Bob Saget. Macdonald was also a regular in the world of episodic television, with credits in shows such as "My Name is Earl," "The Middle" and "The Orville." Additionally, he did quite a bit of voice work in shows such as "Family Guy" as Death and "Mike Tyson Mysteries" as Pigeon.
But Macdonald's lasting legacy is as himself. His appearances on late-night talk shows, as well as on Comedy Central roasts, were often highlights, with his dry-witted personality taking center stage. More recently, Macdonald hosted a Netflix chat show titled "Norm Macdonald Has a Show." The show came about following the success of his podcast, "Norm MacDdonald Live."
RIP, Norm Macdonald. You will be missed.