The Life Of Legendary Actor Sidney Poitier Is Becoming A Broadway Play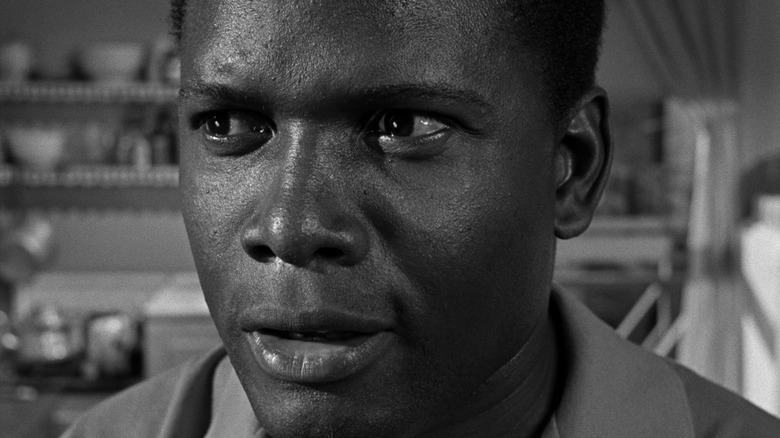 Columbia Pictures
Sidney Poitier is 94 years young and has lived an extraordinary life both on and offscreen. Now, his life is on its way to becoming a stage play, bound for Broadway.
Producers — including Poitier's own daughter, Anika Poitier — have announced that "Sidney," a play dramatizing the actor's life, will be written by Charles Randolph-Wright and directed by Ruben Santiago-Hudson. The play is based on Poitier's autobiography, "The Measure of a Man," and it will chart his background growing up in the Bahamas to his time as a performer and activist.
The official description of "Sidney" (via Deadline) notes that the play will "explore the nature of sacrifice and commitment, pride and humility and the price for artistic integrity." It will give partial focus to how "Poitier has inspired many artists in multiple fields including encouraging Alice Childress to begin writing when they were both members at American Negro Theatre."
Randolph-Wright was handpicked by the Poitier family and he has a revival of Childress' "Trouble in Mind" on Broadway right now.
A Screen Legend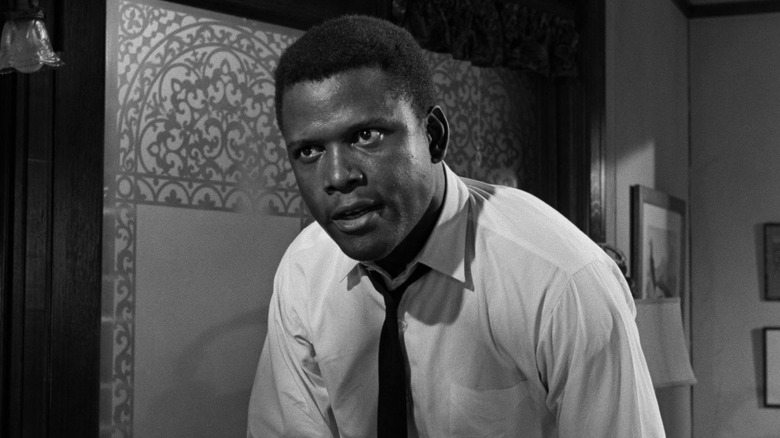 Columbia Pictures
Poitier won the Academy Award for Best Actor for his 1963 performance in "Lilies of the Field," but believe it or not, he was only nominated one other time, for "The Defiant Ones." Yet he has starred in a number of other noteworthy films, including "A Raisin in the Sun," which itself was based on a play. 1967 was a particularly good year for him, as it saw the release of "To Sir, with Love," "In the Heat of the Night," and "Guess Who's Coming to Dinner."
These last two received multiple Oscar nominations, but while Poitier's white co-stars earned nods, he himself was snubbed. To correct its own oversight, perhaps, the Academy of Motion Picture Arts and Sciences bestowed an honorary award on him in 2002 "in recognition of his remarkable accomplishments as an artist and as a human being." That same year, Denzel Washington won Best Actor for "Training Day," and in his acceptance speech, he acknowledged how much of a trailblazer Poitier was for him and other Black actors, saying:
"Forty years, I been chasing Sidney. They finally give it to me, and what do they do? They give it to him the same night. I'll always be chasing you, Sidney. I'll always be following in your footsteps."
Outside his acting career, Poitier has also distinguished himself as a civil rights activist, and for years, he acted as a diplomat from the Bahamas to Japan and UNESCO. This play based on his life, "Sidney," is in the early stages of casting and production, and there's no word yet on when it's expected to premiere.