Betty White, Beloved Star Of Stage And Screen, Has Died At 99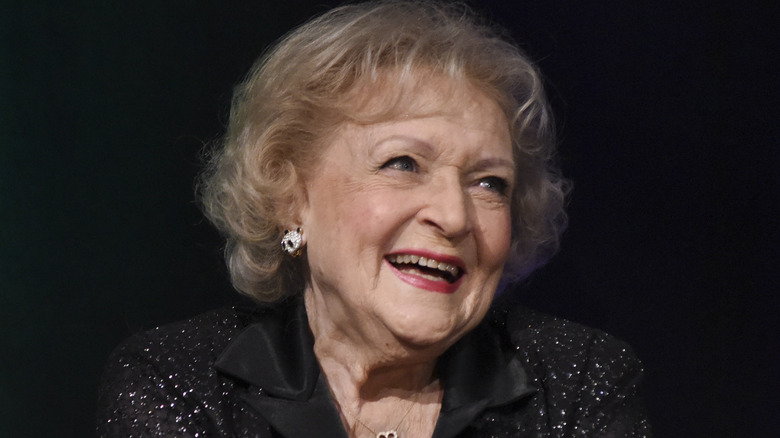 Vivien Killilea / Getty Images
Just a few weeks shy of her planned 100th birthday celebration, legendary actress and cultural icon Betty White has passed away. Boasting the longest TV career of anyone in history, the eight-time Emmy winner was more than just an actress, she was the first woman to ever produce a sitcom, a bleeding heart humanitarian, a pop-culture touchstone, and a friend to all animals. The career of Betty Marion White Ludden began in 1930 when she appeared on a radio program called "Empire Builders" at only eight years old. During her early years, White attempted to start a career in television, but soon put her dreams on hold during World War II when she volunteered with the American Women's Voluntary Services. After the war, White struggled to find work with casting directors who claimed she wasn't "photogenic" enough, but White proved all of those who doubted her wrong and trailblazed her own career in entertainment for decades.
After a successful career in radio, Betty took on the hosting duties alongside disc jockey Al Jarvis for "Hollywood On Television," a five-and-a-half hour-long show in front of a live audience that was predominately ad-libbed and played six days a week. America fell in love with her, and she leaves us having nabbed three American Comedy Awards, three Screen Actors Guild Awards, a Grammy Award, a star on the Hollywood Walk of Fame, and as a Television Hall of Fame inductee.
A Golden Goddess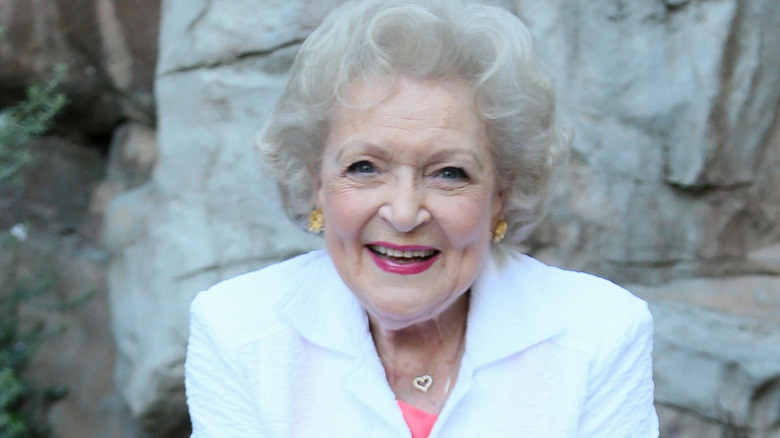 David Livingston / Getty Images
White is known most prominently for her roles on "The Mary Tyler Moore Show," "The Golden Girls," and "Hot in Cleveland," but her remarkable gifts made her a celebrity staple on game shows, commercials, variety shows, radio, television guest spots, theatre, and movie cameos. Listing all of her accomplishments feels like trying to measure an immeasurable life, and an impact that goes far beyond entertainment credits. Betty White brought such warmth and joy to everything she did, and acted as one of the few great equalizers. It's hard not to refer to White as universally loved, but you'd be hard pressed to find anyone who doesn't view her as an absolute treasure.
Betty White could do it all. She was a gifted comedian, vocalist, dancer, dramatist, writer, and producer, and did it all through an unbelievably misogynist entertainment industry that she refused to bend to the whims of. It feels impossible to say goodbye to Betty White, someone whose intelligence, sass, beauty, talent, and kindness was so powerful it seemed like she would live forever. She possessed a natural charisma that cannot be taught, and was living, loving, and entertaining the world until the very end. The world is a better place having been blessed by her presence, and she will be dearly missed.
Thank you for being a friend, Betty.