Rust Armorer's Lawyers Suggest Live Round Could Have Been 'Sabotage'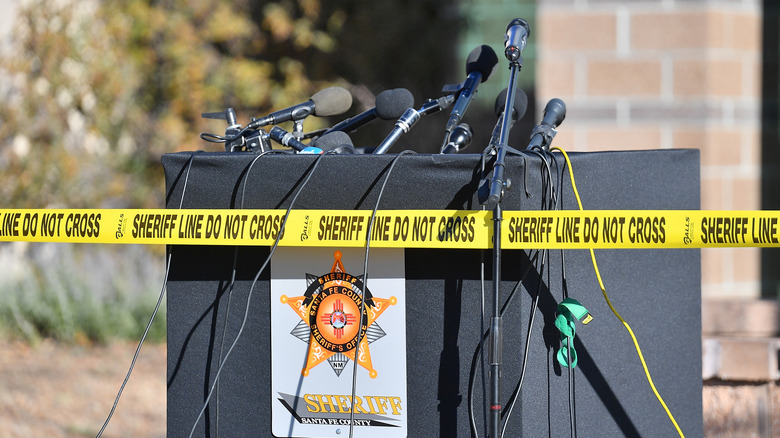 Sam Wasson/Getty Images
As authorities continue to investigate the tragic accidental shooting death of cinematographer Halyna Hutchins on the set of the indie Western movie "Rust," those involved are seeking to protect themselves from possible criminal prosecution. 
The lawyers representing armorer Hannah Gutierrez-Reed went on the "Today" show to try and clear up any questions about the events of that fateful day. While there, they alleged that someone might have placed the live round in the box of dummy ammunition as sabotage. While there was reported discontent on the set and six crew members had walked off due to labor and safety disputes, what Gutierrez-Reed's lawyers allege is considerably more serious.
Gutierrez-Reed's lawyers, Jason Bowles and Robert Gorence, brought up the idea that someone who was frustrated with the production might have intentionally tampered with the weapons table that was allegedly left unattended while the crew was on lunch. "We're assuming somebody put the live round in that box, which, if you think about that, the person who put the live round in the box of dummy rounds had to have the purpose of sabotaging the set," Bowles said. 
When "Today" anchor Savannah Guthrie asked for clarification, Bowles explained:
"We don't have a theory yet, we are investigating and we're trying to get all of the facts — that's one of the possibilities. I believe that somebody who would do that would want to sabotage the set, want to prove a point, want to say that they're disgruntled, they're unhappy. And we know that people had walked off the set the day before.

"I think you can't rule anybody out at this point. We know there was a live round in a box of dummy rounds that shouldn't have been there. We have people who had left the set, who had walked out because they were disgruntled. We have a time frame between 11 (a.m.) and 1 (p.m.), approximately, that day, in which the firearms at times were unattended, so there was opportunity to tamper with this scene."
Gorence agreed with Bowles' statement, adding that the weapons table was "completely unattended at all times, giving someone access and opportunity."
A Set Plagued by Safety Concerns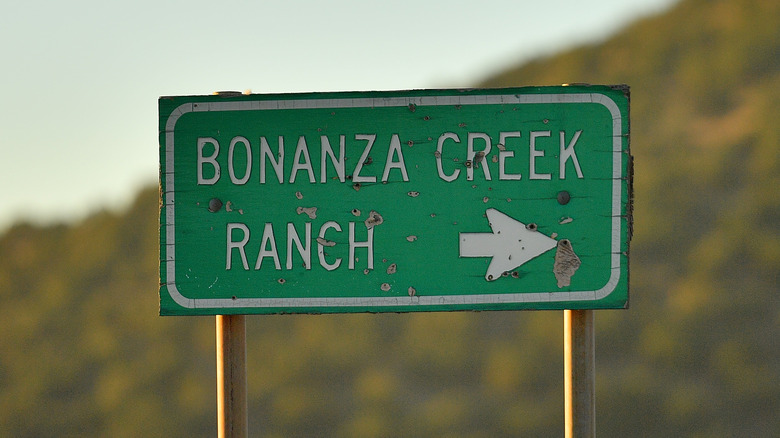 Sam Wasson/Getty Images
While it is possible that what Gorence and Bowles allege is true, there isn't any evidence to support the theory just yet. Gutierrez-Reed released a statement through her lawyers late last week that stated she had been stretched too thin working two positions on the film, and that she had no idea where the live rounds came from:
Ultimately this set would never have been compromised if live ammo were not introduced. Hannah has no idea where the live rounds came from. Hannah and the prop master gained control over the guns and she never witnessed anyone shoot live rounds with these guns and nor would she permit that. They were locked up every night and at lunch and there's no way a single one of them was unaccounted for or being shot by crew members. Hannah still, to this day, has never had an accidental discharge. The first one on this set was the prop master and the second was a stunt man after Hannah informed him his gun was hot with blanks.

Hannah was hired on two positions on this film, which made it extremely difficult to focus on her job as an armorer. She fought for training, days to maintain weapons, and proper time to prepare for gunfire but ultimately was overruled by production and her department. The whole production set became unsafe due to various factors, including lack of safety meetings. This was not the fault of Hannah.
Veteran prop master Neal W. Zoromski told the New York Times that he turned down the job on "Rust" when the production refused to hire two crew members for the roles of armorer and prop assistant, instead insisting that one person could do both jobs. The set was reportedly plagued with safety issues and rushed schedules, and both Gutierrez-Reed and assistant director Dave Halls had allegedly caused safety problems on other sets. There have also been reports that crew members took the prop weapons out for target practice that morning, which could have accounted for the live ammunition that somehow ended up in the prop firearm.
Investigations are ongoing.