Rust Producers Had Been Warned About First Assistant Director's Mixed Safety Record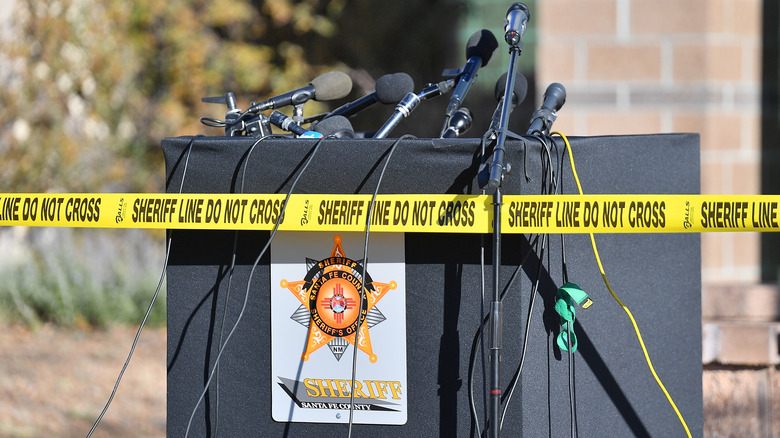 Sam Wasson/Getty Images
As police and reporters begin to piece together the events that led to a lethal shooting on the set of Alec Baldwin-led Western "Rust," it remains uncertain who was primarily to blame. However, crew members who previously worked with first assistant director Dave Halls say that they had previously flagged his poor safety track record to the movie's producers — and that their warnings were ignored. Director of photography Halyna Hutchins and director Joel Souza were both hit by a bullet fired by Baldwin during rehearsals, with Hutchins sadly dying from her injuries. She is survived by her husband and nine year-old son.
Accounts from crew members and other people with knowledge of the shoot have so far suggested that the shooting was not simply a freak accident, but the tragic end result of a production that had been cutting corners in terms of both budget and on-set safety protocols from the start. On the day of the incident, much of the camera department had staged a walk-off in protest of the working conditions and had been replaced at the last minute by new crew members, some of whom were non-union. There had also reportedly been three previous accidental weapon discharges during filming.
The court of public opinion has already settled on some popular "villains" of the story — including armorer Hannah Gutierrez Reed and Baldwin himself — but right now it appears the most crucial error was made by Halls, who told Baldwin that his prop revolver was a "cold gun" (meaning no ammunition, not even blanks) when handing it over. Halls later admitted that he failed to check the gun's chamber before handing it over, and Santa Fe Country authorities have confirmed that a live round (meaning a lead bullet, not a blank) made its way into the firearm. It was this bullet that struck and killed Hutchins, and injured Souza.
Now, Variety reports that the producers of "Rust" had been warned about Halls' allegedly lax approach to on-set safety protocols. Prior to making "Rust," production companies Thomasville Pictures and Short Porch Pictures had hired Halls for another independent movie called "One Way," and multiple crew members told Variety that the shoot suffered from vehicle safety issues — in particular, background actors being behind the wheel for dangerous driving maneuvers instead of professional stunt drivers. One crew member says they told the producers directly that Halls was not running a safe set: 
"That man is a liability," the crew member recalled saying. "He's going to f***ing kill someone someday, and you're going to be responsible."
"One Way" set dresser Jay Graves told Variety he'd come close to being clipped by a car twice, since the street they were filming on was not properly closed and traffic was passing through between takes. "It was the least safe set I've ever worked on in my life," said Graves. Jared Tyree, another crew member on "One Way," said that the production had to be shut down for 30 minutes after two vehicles almost collided. Line producer Molly Mayeux challenged the veracity of these claims when asked for comment, telling Variety, "I can attest with 100% certainty that 'One Way' was extremely safety-conscious, and all safety protocols were followed during the shoot."
Rust's Assistant Director Was Not A DGA Member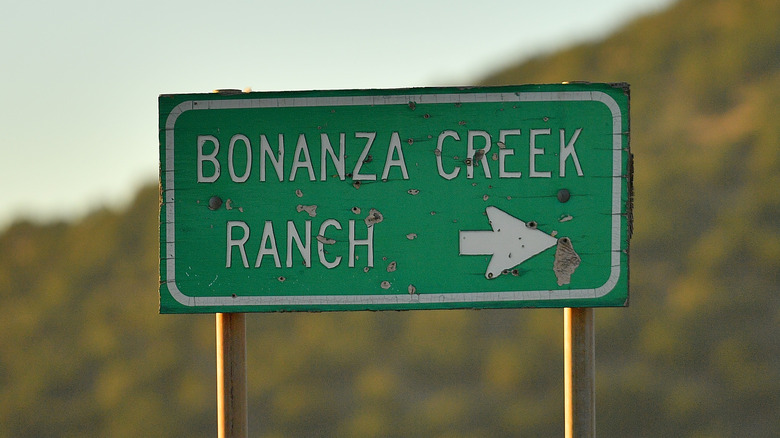 Sam Wasson/Getty Images
The "Rust" shooting occurred at a tense time in Hollywood, after tens of thousands of crew members across the film industry voting to authorize potential strike action as their union, IATSE (International Alliance of Theatrical Stage Employees) renegotiated contracts with AMPTP (Alliance of Motion Picture and Television Producers). Reports that non-union crew members were brought onboard to replace the previous crew during the walk-out have reignited demands for better on-set safety, suitable accommodation, and reasonable working hours for film and TV crews.
Now, Deadline reports that first assistant director Dave Halls was not a member of the DGA (Director's Guild of America), though he had undergone mandatory safety training in order to comply with DGA rules (since the movie was being produced under a DGA contract). Instead he was a "financial core" or "fi-core" non-member, meaning that he paid only dues required for collective bargaining and contract negotiation costs, but not those used for political lobbying. This also meant that he had to freedom to work on non-union productions if he chose to. 
The High Cost Of Skimping On Safety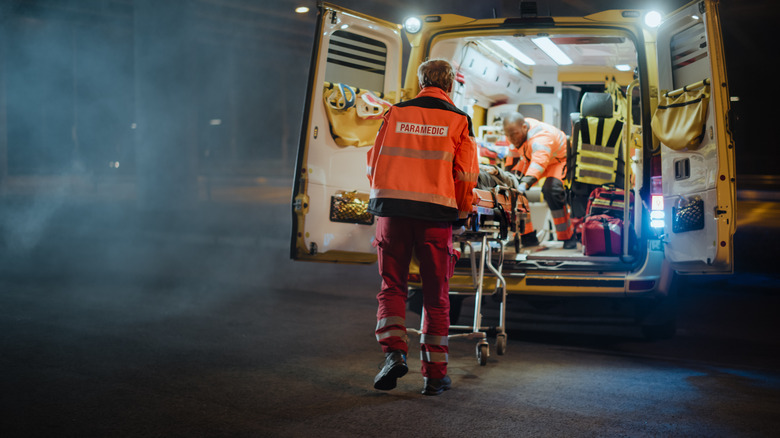 Gorodenkoff/Shutterstock
Though the shooting on the set of "Rust" belongs to one of a relatively small number of on-set gunshot deaths, failures to meet on-set safety protocols and conduct proper risk assessment has cost lives in other ways.
In 2014, camera assistant Sarah Jones was killed by a train on the set of the movie "Midnight Rider," after producers failed to secure permission to shoot on a railroad trestle and went ahead with filming anyway. In 2017, stunt driver Joi "S.J." Harris died from injuries sustained on the set of "Deadpool 2." And in 2015, "Resident Evil: The Final Chapter" stunt performer Olivia Jackson barely escaped with her life after a mechanical crane failed to lift out of the way in time and she crashed into the camera rig on a motorcycle traveling 44mph. Per the LA Times, Jackson was placed in a medically induced coma for 17 days while doctors worked to keep her alive. Her left arm had to be amputated.
Risks can often arise on low-budget productions like "Rust" (which reportedly had a budget of $6 to 7 million and a tight schedule of just 21 days for principal photography). The pressures of wrapping before the money runs out are high, and there's a temptation to cut corners. Veteran prop master Neal W. Zoromski said that he turned down a job on "Rust" due to a lack of prep time and the production's refusal to hire enough crew members for the props department. "You never have a prop assistant double as the armorer," said Zoromski. "Those are two really big jobs." In a statement made via her lawyers, armorer Hannah Gutierrez Reed also highlighted that she was doing the work of two people, which made it difficult to focus solely on the firearms in her care.
One positive that has arisen from this tragedy is a renewed push for safe working conditions in Hollywood. Though on-set fatalities are fortunately rare, it's worth closely examining what went wrong each time an incident like this occurs — to help ensure it can never happen again.