Veteran Prop Master Turned Down Rust Job, Saying 'There Were Massive Red Flags'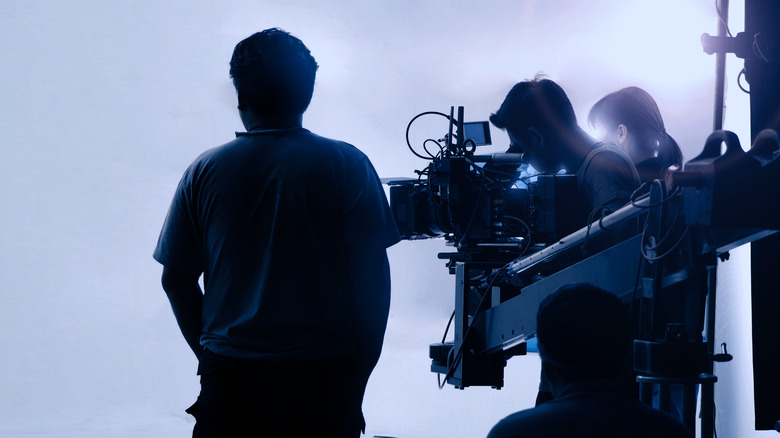 gnepphoto/Shutterstock
"Red flags" doesn't even begin to cover it. Neal W. Zoromski, a veteran prop master who has worked on films like "The Day After Tomorrow" and "Thank You For Smoking," spoke with The Los Angeles Times about why he turned down a job on the film "Rust," and the interview is full of chilling quotes and background information as Zoromski describes a crew that was rushing to get things done at the cost of safety. While hindsight certainly comes into play here, it's troubling to hear these details from a longtime industry professional. 
The film, which halted production after actor Alec Baldwin shot and killed cinematographer Halyna Hutchins and injured director Joel Souza with a prop gun, has been dominating headlines since the shocking incident took place. While the on-set tragedy is still being actively investigated by the Santa Fe County Sheriff's deputies and the New Mexico Occupational Health and Safety Bureau, cast and crew members have been talking to a number of outlets and have painted a bleak picture of the set conditions and the events that took place.
According to Zoromski, his experience with the "Rust" production managers started out on the wrong foot and only went downhill from there. Producers avoided questions about the budget for his "kit," or the props he would need to stock the set. He was also taken aback by the short notice. With the start of filming only two weeks out, "Rust" still hadn't officially hired a prop master.
'In the movies, the prep is everything.'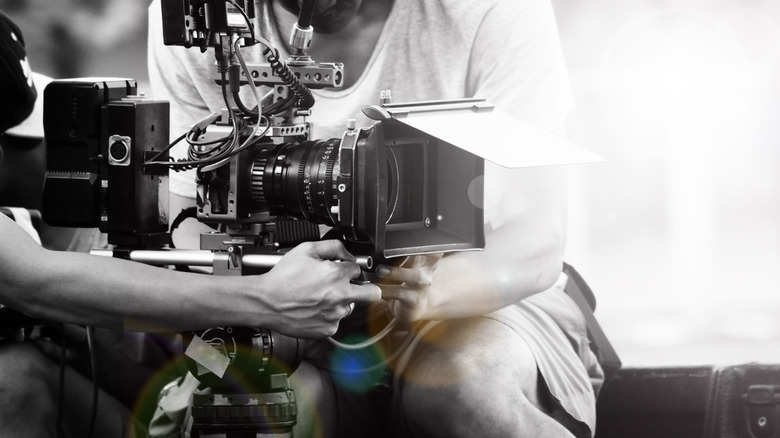 gnepphoto/Shutterstock
As Zoromski explains in the LA Times interview: 
"In the movies, the prep is everything ... You also need time to clean, inspect and repair guns ... You need time to fix old clocks. In period films, you are sometimes using antiques. But here, there was absolutely no time to prepare, and that gave me a bad feeling."
Zoromski's concerns didn't end there. When he told producers that he would need five crew members on his team, they pushed back. Zoromski attempted to compromise and offered instead to bring on two crew members: an assistant prop master and an armorer, who is in charge of looking after weaponry. Producers denied that request as well, saying that one person could juggle both jobs. As Zoromski explained, "You never have a prop assistant double as the armorer ... Those are two really big jobs."
Beyond that, Zoromski was surprised by the film's small budget in comparison to the kind of film the producers were trying to make. All of those red flags quickly added up and Zoromski decided to pass on the job offer. Shortly after he declined the job, Hannah Gutierrez-Reed announced her new position as a "property key assistant/armorer" on the set of "Rust" online. 
This was Gutierrez-Reed's second time working as an armorer. On top of that, it's been reported that Gutierrez-Reed left a cart with three weapons on it alone on the day of the tragedy, leaving director Joel Souza to comment that he wasn't sure if any of the guns were checked for safety after the crew returned from lunch. This information, coupled with the news that guns had been taken off the "Rust" set and used for target practice and that multiple crew members had walked off set, makes this horrible situation sound all too avoidable.