Ironheart: Everything We Know So Far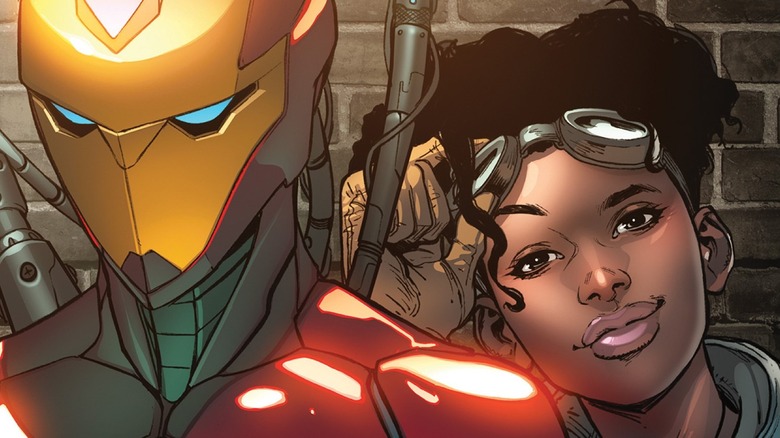 Marvel
Marvel Studios has so many projects in development it's easy to lose track — more than 30 of them, as it just so happens. But one that is worth keeping on your radar, for a wide variety of reasons, is "Ironheart." The upcoming Disney+ show is poised to introduce a new, important hero to the Marvel Cinematic Universe, and one that may end up filling some hugely important shoes. While the show is still relatively far away, we're here to go over everything we know so far about it so you can be ready when it does finally debut.
Who is Ironheart?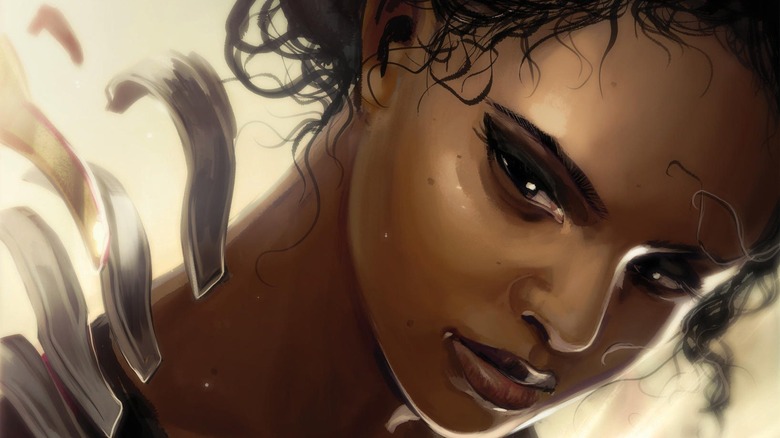 Marvel
First, some background on the character. Ironheart made her debut in the pages of "Invincible Iron Man" back in 2016 and was created by a superstar lineup consisting of Brian Michael Bendis, Mike Deodato, Eve Ewing, and Kevin Libranda. The person under the armor is a young woman by the name of Riri Williams. The short version of her backstory is that this young genius managed to get into MIT at just 11 years old. Beyond that, Williams was brainy enough, and crafty enough, to fabricate her own version of the Iron Man suit. This was made all the more impressive by her limited resources. Naturally, this caught the attention of Tony Stark. Ultimately, it paved the way for her to take up the hero's mantle, becoming Ironheart. The character got her first solo series in 2018 in the pages of Marvel Comics.
The cast and crew of Ironheart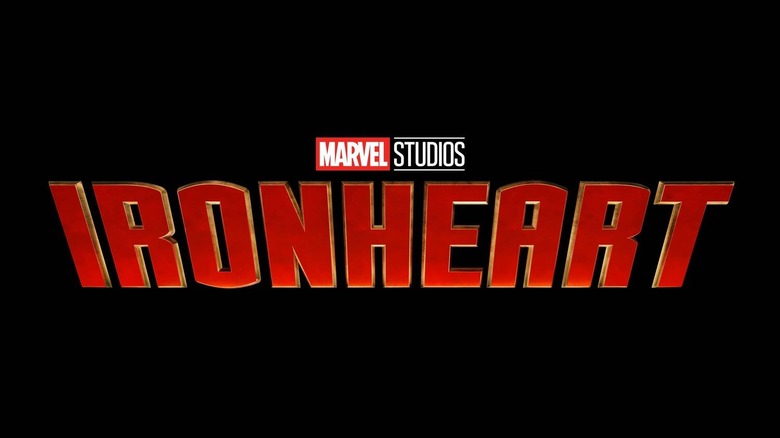 Marvel Studios
The character will be portrayed by Dominique Thorne ("If Beale Street Could Talk," "Judas and the Black Messiah"). "In the Heights" breakout Anthony Ramos has also been cast in a mystery role alongside "Solo: A Star Wars Story" star Alden Ehrenreich, while Lyric Ross ("This Is Us"), drag queen Shea Couleé, Shakira Barrera ("GLOW"), Manny Montana, and Zoe Terakes round out the supporting cast.
Sam Bailey and Angela Barnes have been hired as directors on the series, with "Black Panther" director Ryan Coogler set to executive produce. Chinaka Hodge ("Amazing Stories") has reportedly been hired as the head writer. "Ironheart" does not yet have a release date, but will be exclusively available to stream on Disney+.
The character will debut In Black Panther: Wakanda Forever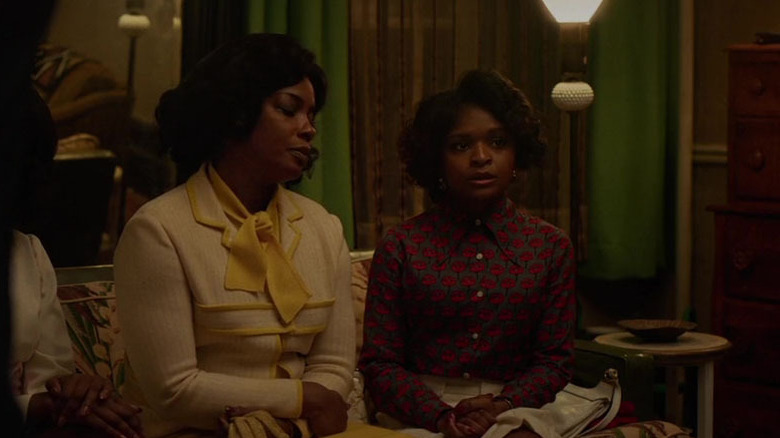 Annapurna Pictures
While much remains mysterious about the upcoming sequel to "Black Panther," officially titled "Black Panther: Wakanda Forever," it has been revealed that Riri Williams will make her debut in the movie. As to how she will factor in, that certainly won't be revealed until much closer to the movie's release. But this does signal that she may well be an important part of the MCU going forward. Many important characters debuted in similar ways. Hawkeye in "Thor," Black Widow in "Iron Man 2," and even Black Panther in "Captain America: Civil War."
The script may have started as a movie, and it was good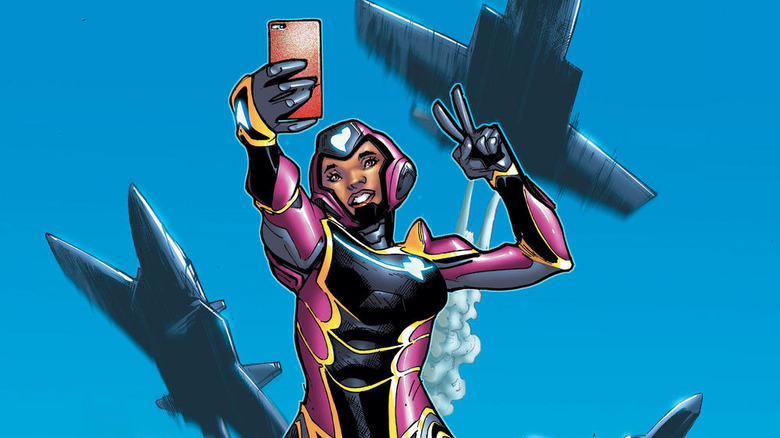 Marvel
Long before the show was officially announced by Marvel Studios, it was reported in 2018 that a feature script for "Ironheart" had made it onto The Black List, an unofficial list of the best unproduced screenplays in Hollywood. You can check out the tweet here.
IRONHEART by Jada Rodriguez was one of the best scripts our readers read last week. https://t.co/cGkwm9RLOW pic.twitter.com/O1khyMnqvO

— The Black List (@theblcklst) July 19, 2018
As we can see, Jada Rodriguez wrote this particular version. Whether or not her ideas were expanded for the sake of the show, or Marvel Studios went with something else entirely, is unknown at this time. But if Rodriguez's script is indeed the basis, that script was apparently quite good, which bodes well for the show.
The heir to Tony Stark?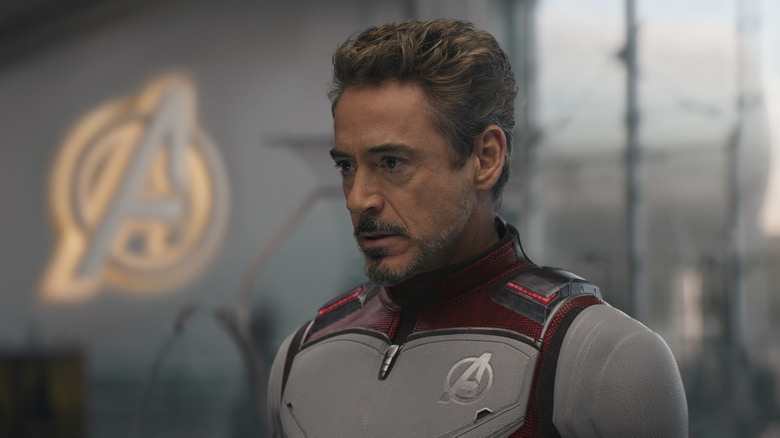 Marvel Studios
"Avengers: Endgame" served as the conclusion of a long journey for Robert Downey Jr. as Tony Stark in the MCU. Not to say that we absolutely must have an Iron Man in this universe, though there is an argument to be made that there is a role to be filled. It is entirely possible that Riri Williams could fill that hole left behind by Mr. Stark, and "Ironheart" could be the beginning of that journey. Needless to say, if that is indeed the case, this may be one of the most important projects coming down the pipeline in the MCU.