Black Panther: Wakanda Forever: Release Date, Cast And More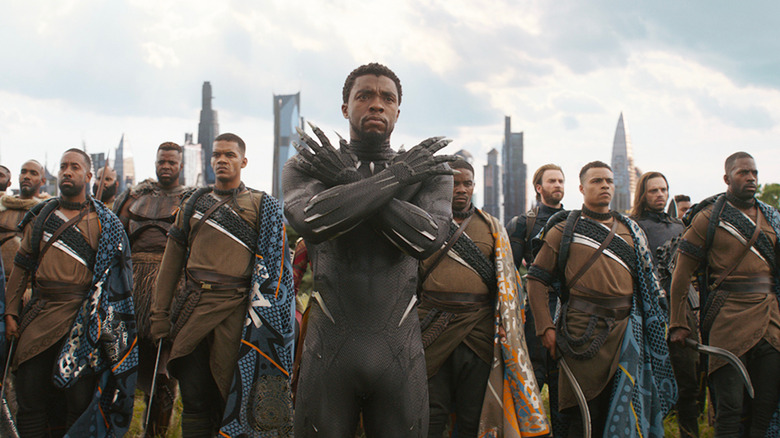 Marvel/Disney
(Welcome to ...And More, our no-frills, zero B.S. guide to when and where you can watch upcoming movies and shows, and everything else you could possibly stand to know.)
"Black Panther" was one of Marvel's biggest hits, both critically and financially, so a sequel was inevitable. However, the star of "Black Panther," Chadwick Boseman, tragically died before filming on that sequel could begin. But that didn't stop director Ryan Coogler and company from forging onward, rewriting the sequel to reflect Boseman's death. That sequel, "Black Panther: Wakanda Forever," is currently filming, and ahead of its release next year, I've rounded up some important info you might want to know. 
Black Panther: Wakanda Forever Release Date and Where You Can Watch It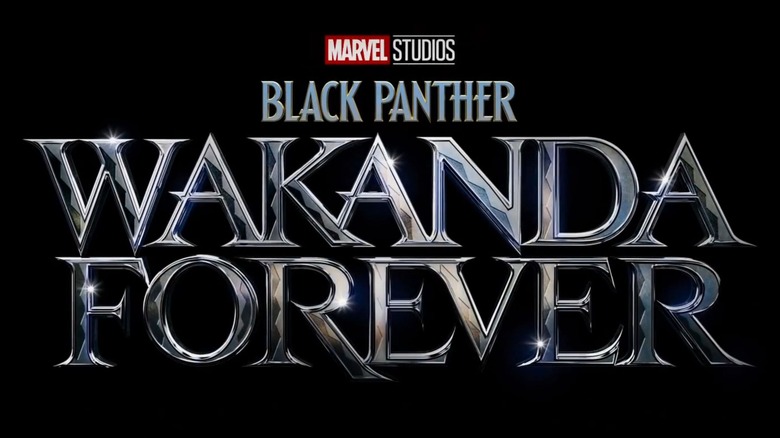 Marvel/Disney
As of right now, "Black Panther: Wakanda Forever" is set to open on November 11, 2022. Disney released the Marvel Cinematic Universe movie "Black Widow" in theaters and on Disney+ with premium access, but the more recent title "Shang-Chi and the Legend of the Ten Rings" was exclusive to theaters. It's probably safe to assume "Black Panther: Wakanda Forever" will be a theatrical exclusive, too. But that could always change. 
What is Black Panther: Wakanda Forever?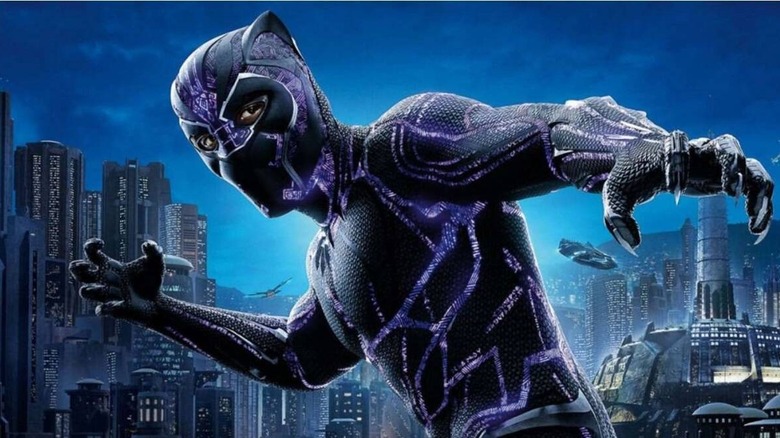 Marvel/Disney
"Black Panther: Wakanda Forever" is the sequel to 2018's "Black Panther." There's no official synopsis just yet, but we do know that the film will likely have some other character taking up the Black Panther mantle in the wake of the death of Chadwick Boseman. Marvel could've recast Boseman's part of T'Challa/Black Panther, but they decided against that. Marvel Studios head Kevin Feige addressed the potential recasting with the following statement: 
"Chadwick Boseman was an immensely talented actor and an inspirational individual who affected all of our lives professionally and personally. His portrayal of T'Challa the Black Panther is iconic and transcends any iteration of the character in any other medium from Marvel's past. And it's for that reason that we will not recast the character. However, to honor the legacy that Chad helped us build through his portrayal of the king of Wakanda, we want to continue to explore the world and all the rich and varied characters introduced in the first film."
So who will be taking over? The most obvious choice seems to be Letitia Wright as Black Panther's sister Shuri. It was reported that Shuri's role was increased in the screenplay following Boseman's death. But that doesn't strictly mean she'll officially be the new Black Panther. We're just going to have to wait and see. Beyond that, it's hard to guess how the film will play out. Obviously, T'Challa's absence will have to be explained in some capacity. Will we learn he died off-screen, in between films? Or will they use some other excuse? Co-star Lupita Nyong'o revealed that the film will be "respectful" of the loss of Boseman: 
"We have a leader in Ryan, who feels very much like we do, who feels the loss in a very, very real way as well. And his idea, the way which he has reshaped the second movie is so respectful of the loss we've all experienced as a cast and as a world. So it feels spiritually and emotionally correct to do this. And hopefully, what I do look forward to, is getting back together and honoring what he started with us and holding his light through it. Because he left us a lot of light that we're still going to be bathing in. I know that for sure." 
Black Panther: Wakanda Forever Director, Writer, and More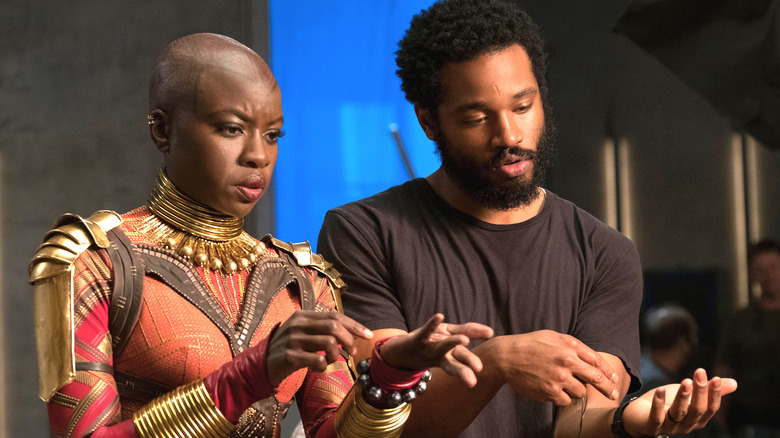 Marvel/Disney
Like the first film, "Black Panther: Wakanda Forever" will be directed by Ryan Coogler. Coogler also co-wrote the script with Joe Robert Cole. 
"You've got to keep going when you lose loved ones. I know Chad wouldn't have wanted us to stop," Coogler said, adding: 
"He was somebody who was so about the collective. Black Panther, that was his movie. He was hired to play that role before anybody else was even thought of, before I was hired, before any of the actresses were hired. On that set, he was all about everybody else. Even though he was going through what he was going through, he was checking in on them, making sure they were good. If we cut his coverage, he would stick around and read lines off-camera [to help other actors with their performances]. So it would be harder for me to stop. Truthfully. I'd feel him yelling at me, like, 'What are you doing?' So you keep going."
The cinematography will be handled by Autumn Durald. Ludwig Göransson is composing the musical score. Kevin Feige serves as producer. 
Black Panther: Wakanda Forever Cast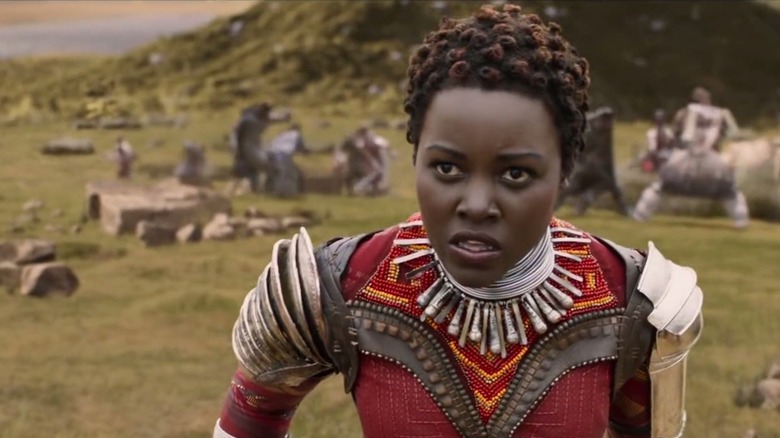 Marvel/Disney
The "Black Panther: Wakanda Forever" cast includes Lupita Nyong'o as Nakia, Danai Gurira as Okoye, Martin Freeman as Everett K. Ross, Letitia Wright as Shuri, Winston Duke as M'Baku, Angela Bassett as Ramonda, Dominique Thorne as Riri Williams / Ironheart, and Michaela Coel in a currently undisclosed role.