Superhero Bits: DC Is Launching NFTs, Spider-Man 2 Video Game Is Going Darker & More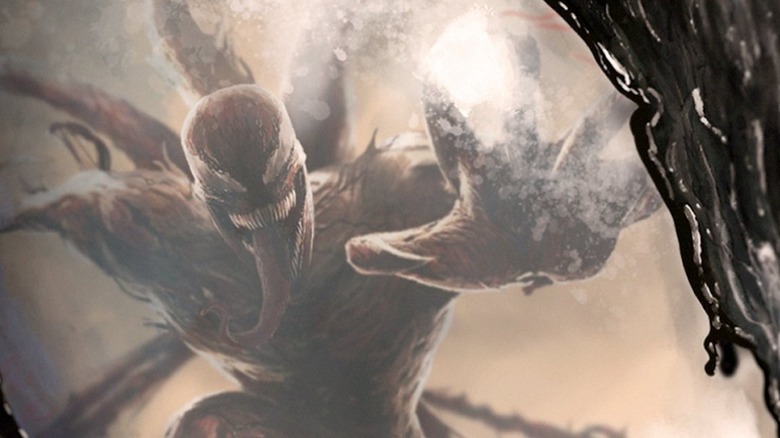 Sony Pictures
(Superhero Bits is a collection of stories, updates, and videos about anything and everything inspired by the comics of Marvel, DC, and more. For comic book movies, TV shows, merchandise, events, and whatever catches our eye, this is the place to find anything that falls through the cracks.)
In this edition of Superhero Bits:
"Venom: Let There Be Carnage" gives us phone wallpapers
Wonder Woman is bestowed a great honor
DC gets into the NFT game
"Marvel's Spider-Man 2" video game is going to be dark
Wonder Woman Heads Into the Comic-Con Hall of Fame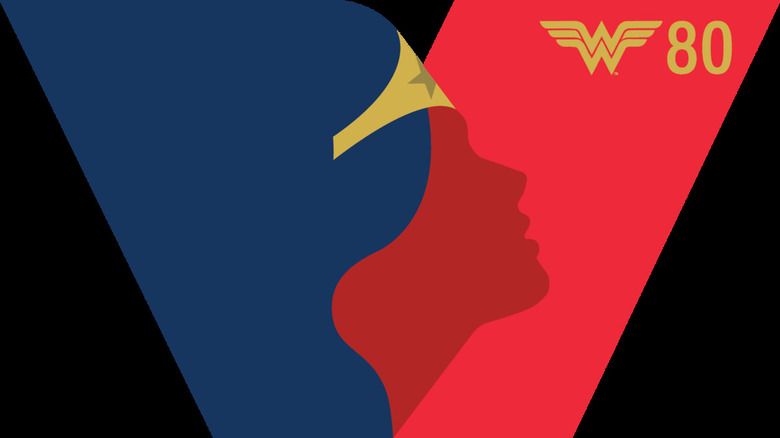 DC
DC has revealed that Wonder Woman is set to be inducted into the Comic-Con Museum Character Hall of Fame. In a blog post announcing the company's 80th-anniversary plans for the superhero, it was revealed that Diana Prince will be bestowed this particular honor. Per DC:
To celebrate the 80th Anniversary of Wonder Woman, the iconic Super Hero is being inducted into the Comic-Con Museum Character Hall of Fame, in acknowledgement of her incredible legacy and influence on pop culture. Fans around the world can tune-in to the Comic-Con Museum YouTube channel on October 21st and celebrate with DC and the Museum in a toast to the character, with comics creators, talent shout-outs, and more fun moments!
DC is Giving Away NFTs for DC FanDome
NFTs are popular for some reason. These kind of confusing digital collectibles are here to stay. To that end, DC has partnered with Palm NFT Studio to launch a collection of NFTs on October 5. The characters highlighted in the collection were Hand-selected by DC's Publisher and Chief Creative Officer Jim Lee. They serve as an invitation of sorts to attend this years DC FanDome on October 16. Registrants will be able to collect a free NFT. So, if you're into that sort of thing, register for DC FanDome by clicking here.
Marvel's Spider-Man 2 Video Game is Getting Darker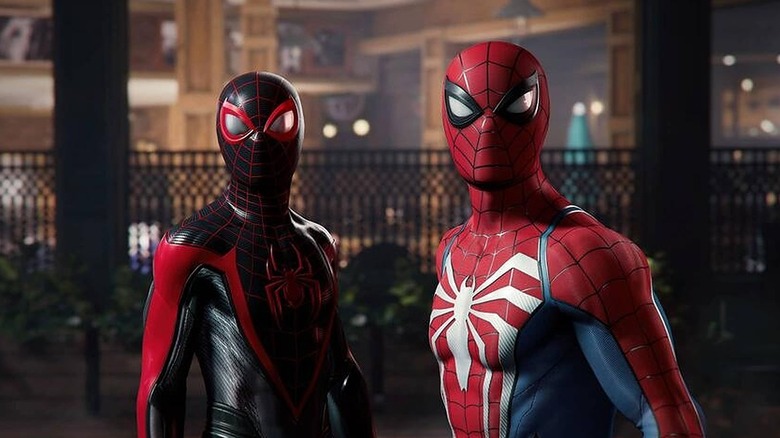 Sony
Unfortunately, we still have to wait until 2023 for the sequel to 2018's "Spider-Man" video game. The good news, for those who like dark things, is "Marvel's Spider-Man 2" will be far darker than its predecessor. This, according to Vice President and Creative Director of Marvel Games Bill Rosemann on the This Week in Marvel podcast. Rosemann said:
"If the first Spider-Man game was Star Wars, Spider-Man 2 is kind of our Empire [Strikes Back]."
Supergirl Season 6: "Magical Thinking"
Here's the official promo for the 14th episode of the sixth and final season of "Supergirl" on The CW:
Lena (Katie McGrath) is uncertain about using her magical abilities to help Supergirl (Melissa Benoist) retrieve the second totem from Nyxly (Peta Sergeant). William (Staz Nair) struggles to write a story on the Super Friends that makes both the heroes and Andrea (Julie Gonzalo) happy. Meanwhile, Kelly (Azie Tesfai) is thrilled Esme (guest star Mila Jones) has found a new home, but things go awry and the little girl's future is put in danger.
The episode was directed by Simon Burnett and written by Karen. E. Maser and Derek Simon.
Citizen Releases a Mighty New Hulk Watch
For those who like the Incredible Hulk and fancy watches, Marvel has it covered. Citizen has released a brand new watch inspired by the Marvel superhero, which you can check out above. As of this writing, it's going for $220 on the watchmaker's website. Though it retails for $275 regularly.
Stargirl Season 2: "Summer School: Chapter Nine"
Here's the official synopsis for the ninth episode of the second season of "Stargirl" on The CW:
As Eclipso (Nick Tarabay) takes aim at the Whitmore/Dugan's, Pat (Luke Wilson) is reminded of painful memories from his past involving the original JSA and their fight to take down Eclipso. Meanwhile, Mike (Trae Romano) is forced to confront the guilt he feels for his role in Icicle's death, and Barbara (Amy Smart) comes face to face with someone from her past. Finally, Courtney (Brec Bassinger) struggles to hold onto hope after Eclipso targets those around her. Hunter Sansone also stars.
Andi Armaganian directed the episode written by Alfredo Septien and Turi Meyer.
Thor: The Dark World Director Wants a Snyder Cut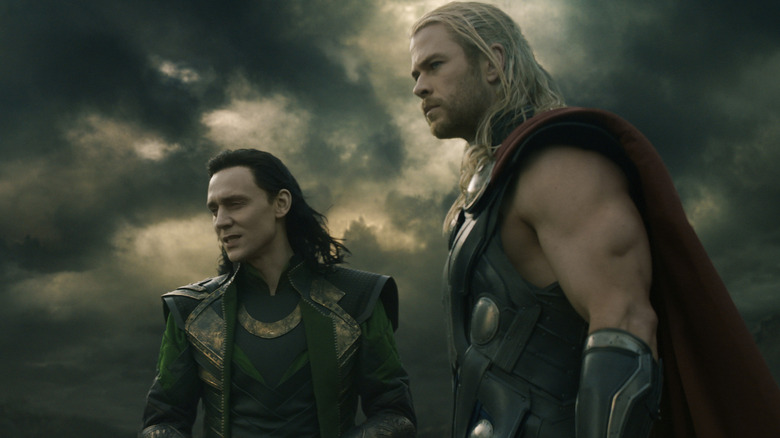 Marvel Studios
"Thor: The Dark World" is widely considered to be a low point in the MCU. It's no secret that director Alan Taylor clashed a bit with the studio. Well, as reported by Inverse, while promoting "The Many Saints of Newark," Taylor revealed he'd like another go at his Marvel flick, provided the opportunity.
"I was cheering for Zack Snyder when he was doing that and thinking, 'Will he pull this off?' This is amazing. I think every director was kind of rooting for that. I would love to, I mean to. Can you imagine that? They give me however many millions of dollars they gave him to go back in. Yeah, I don't think I'm going to get that phone call."
Speaking a bit further, Taylor elaborated on the troubles with his "Thor" sequel behind the scenes:
"I focused all my attention on making a certain movie, and then in the editing process, decisions were made to change it a lot. My regret was that the movie that got released was changed quite a bit. I have a great fondness for some of the things that went away in the original cut. There was a kind of quality a wonder to the thing that was beautiful to me."
A Fan Really Wants a Ferret in Guardians of the Galaxy 3
"Guardians of the Galaxy Vol. 3" is finally expected to begin filming before year's end. While many fans have things they want to see, director James Gunn, taking to Twitter, revealed that one fan, in particular, really wants to see a ferret in the movie. This fan in question has been messaging him about it on Instagram for more than two years. While the reasoning is nebulous, this fan is relentless. Our guess is, no ferret will actually appear in the movie.
Marvel Has More Than 30 Projects Currently In the Works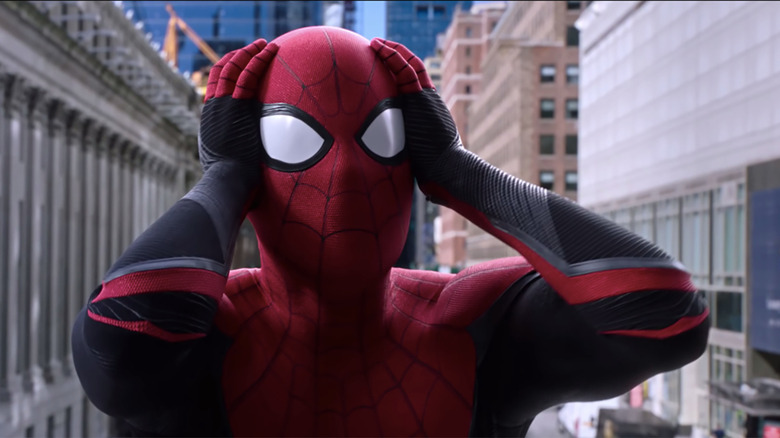 Sony Pictures
We know Marvel Studios has a lot of projects in the works, between the movies and the TV shows on Disney+. However, as reported by ComicBook.com, it's more than we could have possibly imagined. Victoria Alonso, who was recently given a big promotion by Marvel Studios, said in a radio interview, "We are currently working on 31 projects, don't add 4 more, please." The host had said the count was 35. But 31 is still quite the mountain of content for MCU fans to look forward to. That much is certain. While we won't list out every single project we're aware of here, there are at least a few mystery titles that have yet to be revealed publicly. Feel free to speculate wildly.
Venom: Let There Be Carnage Phone Wallpapers
Lastly today, for those who would like to add some Venom and/or Carnage to their phone, the official "Venom: Let There Be Carnage" Twitter account has released a handful of lock screen wallpapers. While we'll have to wait and see the glorious craziness that is seemingly contained within the movie, much of this artwork, divorced from the movie, is quite stunning. Check them out above and below. 
Upgrade your lock screen on #Venom Day with these mobile wallpapers from our #Venom: Let There Be #Carnage fan art winners. pic.twitter.com/4YQdRlfVz2

— #Venom: Let There Be Carnage (@VenomMovie) September 28, 2021