Salem's Lot: Everything We Know So Far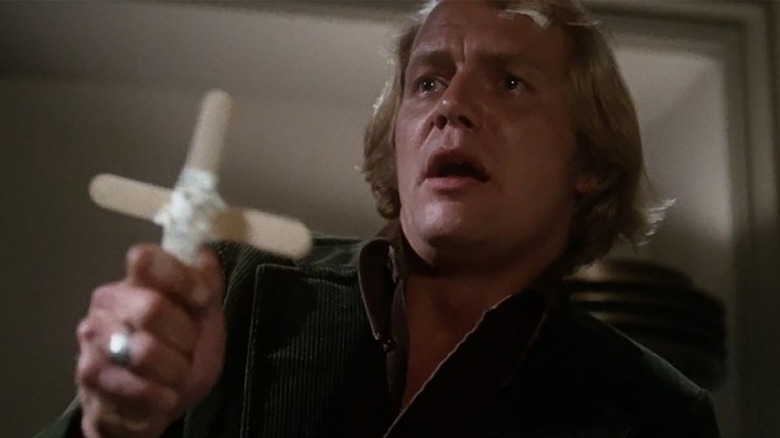 Warner Bros.
(Welcome to ...And More, our no-frills, zero B.S. guide to when and where you can watch upcoming movies and shows, and everything else you could possibly stand to know.)
"Salem's Lot" is revving up for its third screen adaptation, and this time it will be getting the movie treatment rather than another TV miniseries treatment. 
If you're a fan of Stephen King's 1975 vampire novel or any of its adaptations, consider this the knock on the window from the pale, floating boy with fangs and dark circles around his eyes. He wants to be let in, and you'll want to read further to find out everything we know about the upcoming "Salem's Lot" film.
Salem's Lot release date and where you can watch it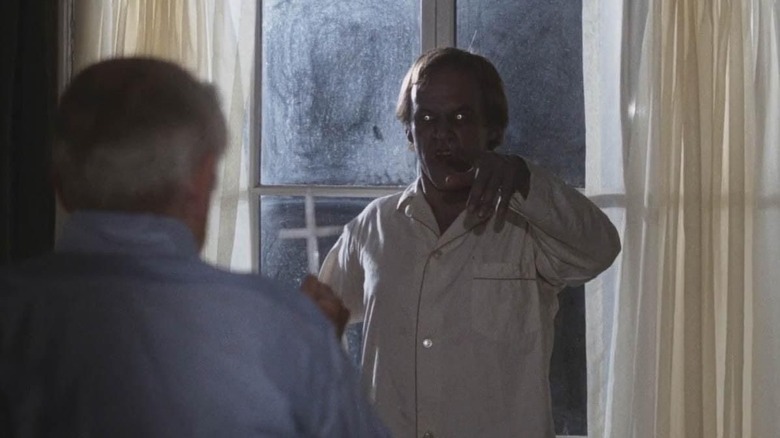 Warner Bros.
"Salem's Lot" has had its release date shifted around a bit; it was originally due to hit theaters on September 9, 2022, only to be pushed back to April 21, 2023. However, the movie also wound up vacating the April slot, which is now occupied by "Evil Dead Rise," another horror film that went from HBO Max to a full theatrical release after positive test screenings.
According to Deadline, the new release date for "Salem's Lot" is to be determined, but it will come sometime in 2023. It's possible that Warner Bros., the studio distributing both it and "Evil Dead Rise," may stick "Salem's Lot" back in that early September slot following Labor Day weekend, since it's had previous luck with horror in that time frame, including "It," another Stephen King adaptation that broke box office records in 2017.
What is Salem's Lot?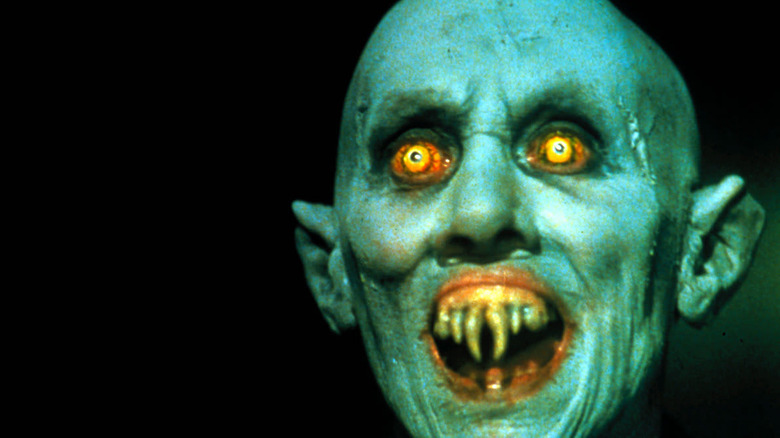 Warner Bros.
"Salem's Lot" is the first film adaptation of King's novel, which reimagines "Dracula" as if it were happening in 20th-century America. Instead of England, it's New England that the vampire visits. His name is Kurt Barlow and he's accompanied by a human familiar named Richard Straker (whose name is a nod to Bram Stoker, the author of "Dracula").
Barlow invades the small town of Jerusalem's Lot, or Salem's Lot, which is also the setting of the Epix series "Chapelwaithe," starring Adrien Brody. "Salem's Lot" has previously been adapted into two TV miniseries. The first was broadcast on CBS in 1979 and the second aired on TNT a quarter-century later in 2004. They starred David Soul and Rob Lowe, respectively, and the '70s version (directed by Tobe Hooper) is generally more well-regarded.
Here's a full synopsis: 
Haunted by an incident from his childhood, author Ben Mears returns to his hometown of Jerusalem's Lot in search of inspiration for his next book, only to discover the town is being preyed upon by a bloodthirsty vampire and his loyal servant. Set circa 1975 (when King's book was first published), the film stars Lewis Pullman ("Top Gun: Maverick," "Bad Times at the El Royale") as Ben, Makenzie Leigh ("Billy Lynn's Long Halftime Walk") as Susan Norton, Oscar nominee Alfre Woodard ("12 Years a Slave," "Annabelle," "Cross Creek") as Dr. Cody, John Benjamin Hickey ("Sublet," "In Treatment") as Father Donald Callahan, Bill Camp ("Joker," "Dark Waters") as Matthew Burke, Jordan Preston Carter ("The Haves and the Have Nots," "DMZ") as Mark Petrie, Nicholas Crovetti ("Big Little Lies") as Danny Glick, William Sadler ("The Comey Rule," "The Shawshank Redemption") as Constable Parkins Gillespie, Spencer Treat Clark ("Animal Kingdom") as Mike Ryerson, Cade Woodward ("A Quiet Place," "Avengers: Endgame") as Ralph Glick, Debra Christofferson ("911," "Doe") as Anne, and Pilou Asbæk ("Ghost in the Shell") as Richard Straker.
Who is the Salem's Lot director?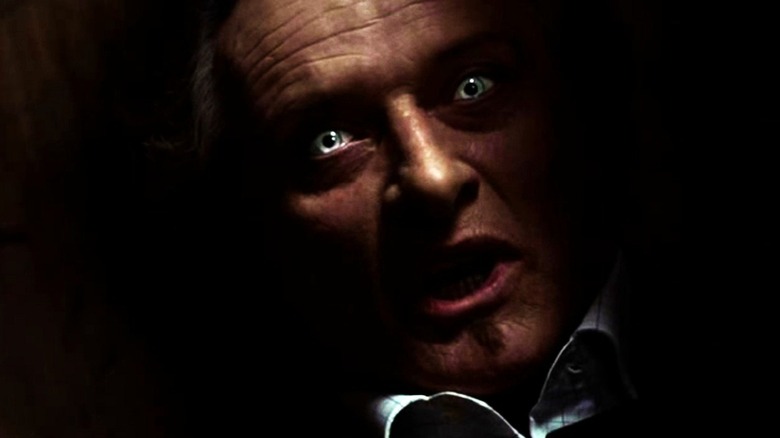 Warner Bros.
Gary Dauberman, the director of "Annabelle Comes Home," is helming "Salem's Lot." Dauberman co-wrote the screenplay for "It" and was the sole credited writer for "It Chapter Two," so this isn't his first King rodeo, and he'll be serving as writer again here, too.
James Wan is producing "Salem's Lot" through his Atomic Monster label. New Line Cinema is co-producing and distributing as a division of Warner Bros.
Who's in the Salem's Lost cast?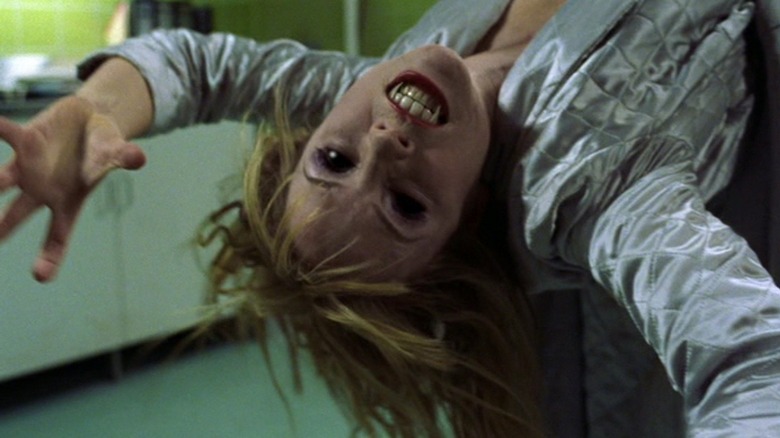 Warner Bros.
We've been following casting news for "Salem's Lot" since day one: tracking the addition of names such as Lewis Pullman, who played the bellboy in "Bad Times at the El Royale," and who will be taking over the lead role of Ben Mears, the character played by Soul and Lowe before him.
There's also Alfre Woodard and Bill Camp, the latter of whom already co-starred in HBO's "The Outsider" (another King adaptation) back in 2019. William Sadler is even more of a King veteran, having appeared in all three of Frank Darabont's film adaptations: "The Shawshank Redemption," "The Green Mile," and "The Mist."
In addition to these actors, there is also Makenzie Leigh, who had a role in "The Assistant," and Spencer Treat Clark, who played the son of Bruce Willis' character in "Unbreakable" and "Glass."
Where to watch the Salem's Lot movie and miniseries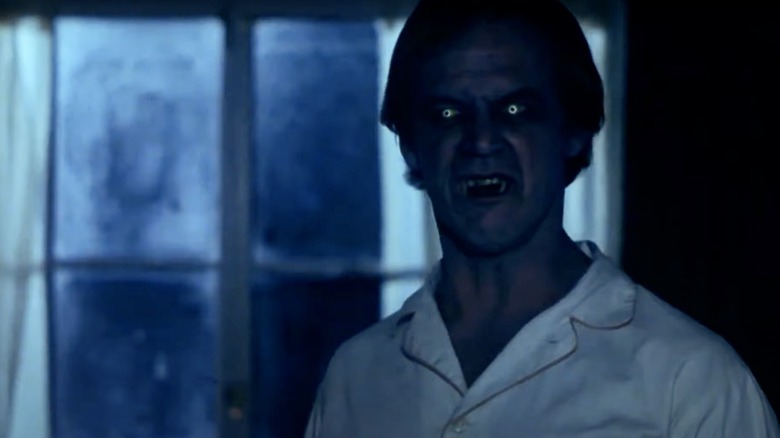 Warner Bros.
Neither the 1979 "Salem's Lot" TV miniseries nor the 2004 TV miniseries are currently streaming anywhere, but you can rent them across the usual digital platforms like Prime Video and the iTunes Store. We'd recommend the older miniseries, since the TNT version "lacked the bite of the original CBS adaptation," as our Year of the Vampire series detailed in 2022.
As for the new "Salem's Lot" movie, unless something changes and it pulls a reverse "Evil Dead Rise" (which is always a possibility, given how much its release has been in flux already), you should be able to see it in theaters first. With some of its other recent releases, Warner Bros. has been sticking to a theatrical window of 45 days or more before it sends movies to HBO Max to stream. Usually, they will become available a few weeks before that on VOD services, but before it surrenders forever to the vampire life of streaming immortality, it feels like the first "Salem's Lot" movie deserves to really be seen on the big screen.