'Salem's Lot Movie Has The Good Taste To Cast Alfre Woodard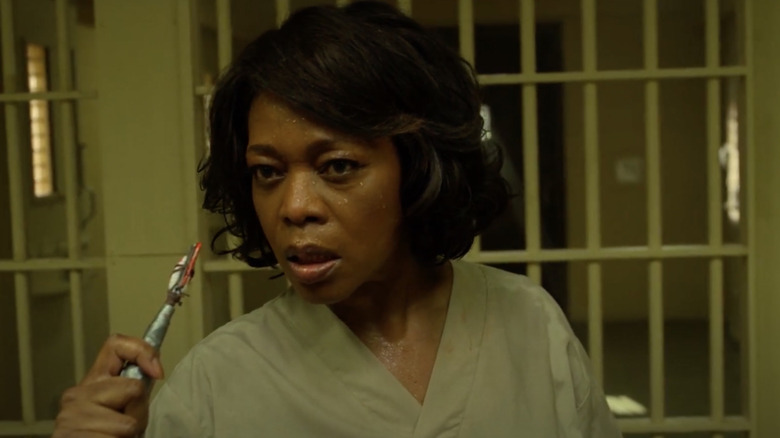 ABC Television Studio
The hits just keep on coming with Gary Dauberman's "'Salem's Lot." The more we hear about the cast, the better it sounds. That latest wonderful character actor to join up for this Stephen King vampire tale is none other than Alfre Woodard ("Luke Cage" and "Clemency"). She'll be playing the role of Dr. Cody, an ally of the young writer at the center of this story as he uncovers the dirty, blood-thirsty secret of the tiny town of 'Salem's Lot.
Woodward joins Lewis Pullman, who is playing Ben Mears a novelist who returns to his quaint childhood hometown only to find it harboring a dark secret (namely, a sh*t-ton of vampires). Beloved character actor Bill Camp was also announced recently alongside Makenzie Leigh and Spencer Treat Clark. 
A Slightly Different Dr. Cody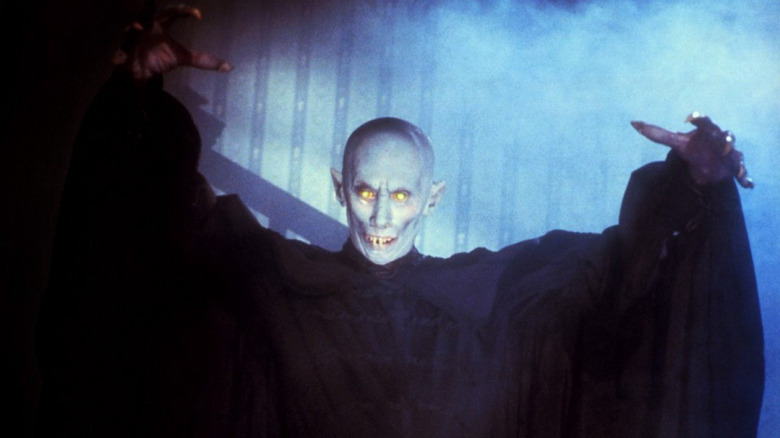 Warner Bros. Television
"'Salem's Lot" is only Stephen King's second novel, published in 1975. Like most of King's work, it is set in Maine and as a result ... well, it's very white. The Dr. Cody of the book also happens to be a dude. 
Now, before the toxic fans start setting up petitions or hounding the creatives on social media, let me just say that I'm one of the biggest Stephen King fans out there. I love the dude so much I run a podcast about the man (::cough::The Kingcast available wherever you get your podcasts::cough::) and I'm telling you this is a good change. 
There's nothing inherent in the character that demands Dr. Cody be a white dude. What is important is that they're a person of science that has to see a vampire victim rise from the dead in front of them before they can believe in the supernatural. Woodard's a perfect candidate for this role because she can exude a no-bullsh*t demeanor that you're gonna need in this supporting character.
Matter of fact, King's characters in this book are almost all doubters who need to see solid proof before believing in real-life vampires. That was the draw of this story for the prolific horror author. He wanted to see what vampires looked like in a recognizable world, not some shadowy Transylvanian castle. And in the real world, nobody would buy that their town is becoming overrun with vampires until they saw one with their own eyes. And maybe not even then!
I Hear You Knockin' But You Can't Come In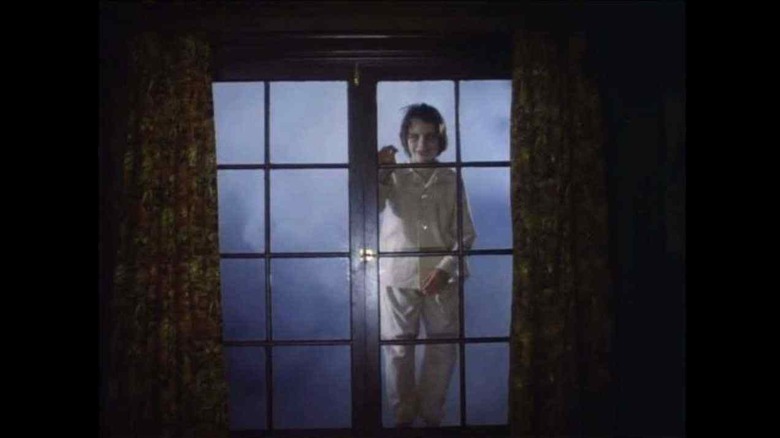 Warner Bros Television
If my memory is correct, the only person who believes that vampires are real right away is Mark Petrie, a young boy who loves monsters and knows exactly how to deal with these bloodsuckers when an undead friend shows up scratching at his window one night, asking for permission to enter.
The casting for Petrie and the local Catholic priest, Father Callahan, have yet to be announced. I'm thinking that Jacob Tremblay would be the obvious choice for Mark Petrie. He's already a King adaptation vet, having died horribly at the hands of Rebecca Ferguson in Mike Flanagan's "Doctor Sleep," and is pretty much Hollywood's go-to kid actor at the moment. But that's pure speculation on my part. I told ya' I was a fan.
I'm sure we'll hear about the last few pieces of casting here in the very near future, and I imagine they'll be very interesting names. Well, if the already announced cast is any indication, anyway.