'Salem's Lot Stealthily Adds King Adaptation Vet William Sadler, Already On Set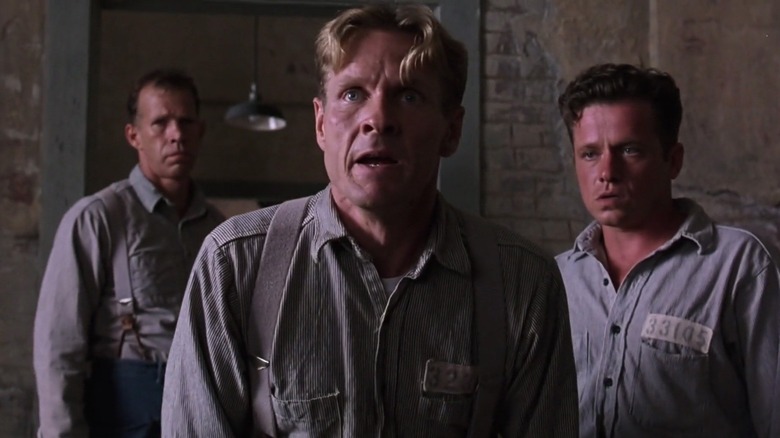 Castle Rock Entertainment
Well well well, look who's going to pop up in Gary Dauberman's feature-length adaptation of Stephen King's famous vampire novel, "'Salem's Lot." It's none other than William Sadler, who is no stranger to the world of King adaptations. He portrayed a prison inmate in Frank Darabont's all-timer "The Shawshank Redemption" as well as one of the poor bastards stuck in that little corner store in "The Mist" and the devastated father of two murdered girls in "The Green Mile."
Now, he'll be joining an already stacked cast that's quickly filling out the residents of one Jerusalem's Lot, Maine. 
Straight from the Horse's Mouth
This isn't a trade announcement, by the way. This comes straight from the horse's mouth (ie Mr. Sadler's Twitter feed).
Just started filming "Salem's Lot" based on @StephenKing's terrifying novel. 🙏 Stay tuned.

— William Sadler (@Wm_Sadler) September 8, 2021
As you can see, there's no info in that tweet other than he's in the movie, which is honestly enough to get us by at this early stage. But that won't stop the speculation! 
The first thing my eyes noticed in this tweet was his use of the "prayer hands" emoji. "Could this mean he's playing Father Callahan," I thought to myself? Or is it just a sign of him being grateful for the new role? A cursory scan of his most recent tweets shows he uses that emoji a lot, so while it is possible he's playing Callahan, the town's Catholic priest who is absolutely no match for the newly arrived monster, I doubt he was putting in any sneaky easter eggs into the tweet.
There are many parts he could be playing, from minor ones like Susan Norton's father who ends up bonding with her new boyfriend, Ben Mears, to major ones like Straker, the main vampire's familiar who protects the Master when he sleeps. 
It's a testament to the actor's talent that he could play any of these roles to perfection, be it a kindly and protective father or a murderous servant of a horrific monster. 
Let's Take a Look at the Cast So Far
Warner Bros. Television
Hopefully, we'll get some clarity on this in the near future. But in the meantime, let's rundown the stacked cast one more time:
In the lead role of Ben Mears is "Bad Times at the El Royale" scene-stealer Lewis Pullman; Makenzie Leigh is his sweet baboo, Susan Norton; beloved character actor Bill Camp will be the English teacher, Matthew Burke; Spencer Treat Clark is town lughead Mike Ryerson, and the great Alfre Woodard is playing the science-minded Dr. Cody. 
"'Salem's Lot" is, according to Mr. Sadler, filming now with "Annabelle Comes Home" director Gary Dauberman helming and James Wan producing.