This Week In Trailers: Ronaldo, The 17th Annual Animation Show Of Shows, Power Of Grayskull, Homesick For Chicago, Jamel Shabazz: Street Photographer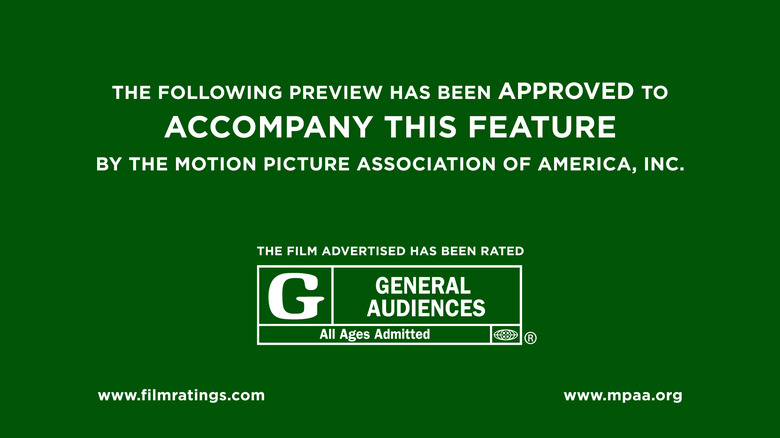 Trailers are an under-appreciated art form insofar that many times they're seen as vehicles for showing footage, explaining films away, or showing their hand about what moviegoers can expect. Foreign, domestic, independent, big budget: What better way to hone your skills as a thoughtful moviegoer than by deconstructing these little pieces of advertising? This week we get out of the house to see some cartoons, herald a new He-Man documentary, say goodbye to a Chicago summer, take some candids of people cooler than us, and get to know one of soccer's most pretty players.Ronaldo Trailer
So, my wife and I were in Ireland in 2002. We weren't soccer fans but we were swept up in the sheer intensity with which it enveloped everything. From newspapers, television, radio, learning the depths with how overtly garish some were with their exterior bunting, pop music singles (if someone could track down "Oki Doki Karaoke" by Apres Match I'd be eternally grateful), learning how young you could be to be publicly intoxicated without nary a concern, breaking news and the like, it was insane.
This brings it all back.
While football is a celebrated world sport, the traction is not as intense here as it seems to be absolutely everywhere else on the planet. That said, while director Anthony Wonke seems to have a tough road ahead of him the trailer indicates that there's a good story which could transcend our nation's perceived indifference to the sport. I like the tempo and how genial the guy is even though I know absolutely zero about him. What's intriguing is that the team who brought us Amy and Senna brings us this tale of someone alive enough to tell his own story. And, no matter the subject matter, as long as the story is there this could be one of those gems that no one should let go unnoticed.
I love this.
I'm just a fan of short. Short fiction, short films, you name it, and I can find some beauty in it. There's something delicious and wonderful about someone having to compress entire concepts or ideas into a compressed frame. It makes you more judicious, I think. It makes you consider the economy of your words, your seconds.
And, man, if you don't laugh like John Mahoney during the graduation scene in Say Anything, that one singular laugh at thirteen seconds in, just skip the rest of this entirely. What's so amusing is how well this moment flows, is framed, but, ultimately, how many questions it raises before we're shuttled off into something else entirely. It's endearing and colorful and there are flourishes of intensity that give way to disparate moments that somehow all fit together. It's a call to come see what's on display and it all looks worth the effort to find out if there are some small moments, short moments, that could stay with you longer than the running time of these films.
Jamel Shabazz: Street Photographer Trailer
Style.
First, I found this video years ago. There was something so quaint, yet honest, about this guy walking the streets of New York, capturing the unique styles of those roaming around the city. Director Charlie Ahearn opened this movie in 2013 to the tune of $848 at the box office. What I think deserves some attention, though, is what an interesting sociological portrait this appears to be. Like Good Hair, we are shown a subculture that was living among us, going unnoticed by the general public until someone decided to shine a light on it, the community opening itself to someone it felt it could trust. The trailer establishes why we should care and why it deserves far more than the $848 it earned the first time around.
Homesick for Chicago
I tweeted something similar earlier this week but this still fact: If there ever was going to be a Chicago version of Soarin' Over California this would be the cinematic equivalent to showing a small slice of life in the city of the big shoulders. Directors Rick Wayne and Brad Johnson do something unique that has made me watch this around a dozen times since it debuted: they show people. Don't get me wrong, I love a good drone video. This one showing Chicago in the middle of a deep freeze is next to transcendent. What I love about Homesick has everything to do with not just the cinematography but the inclusion of actual human interactions. It's such a small detail but it helps elevate this from a run-of-the-mill video of some guy with a motorized, unmanned drone into something a little more special. Soarin' Over Chicago.
Power of Grayskull: The Definitive History of He-Man and the Masters of the Universe Teaser
A couple things.
One, I am downright losing sleep over when I can finally see Toy Masters, the Masters of the Universe documentary, on my own small screen. Second, if you haven't already poured over the wickedly fun article that my colleague Blake Harris put together you need to read it right away. I'll wait.
Two, Randall Lobb, who was the writer/director/producer of Turtle Power: The Definitive History of the Teenage Mutant Ninja Turtles, and Rob McCallum, who was the writer/director of Nintendo Quest, which we also covered this week, are not yet done getting some attention this week on the site. The trifecta comes in the form of this teaser which really doesn't give us anything at all, really. But, it's in the tease that looks cobbled together using iMovie where you wonder whether this is going to be even worth keeping track of. However, since Toy Masters has yet to show whether it's truly the master of the universe when it comes to telling the definitive tale of this toy line that has left an indelible mark on so many youths the jury is still out on these plastic figurines and whether it's a story worth hearing twice.
Nota bene: If you have any suggestions of trailers to possibly be included in this column, even have a trailer of your own to pitch, please let me know by sending me a note at Christopher_Stipp@yahoo.com or look me up via Twitter at @Stipp
In case you missed them, here are the other trailers we covered at /Film this week: