'Burnt' Trailer: What If Bradley Cooper Is The Darth Vader Of Chefs?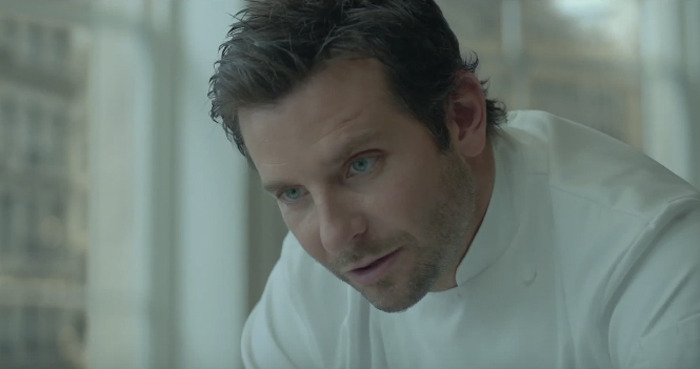 Bradley Cooper has already been nominated for an Oscar four times, and The Weinstein Company is probably hoping that he can get another nomination as a struggling chef desperately trying to make a comeback in a big way.Burnt sees Cooper play Adam Jones, a former star chef who landed two coveted Michelin stars, and as one of the characters in the new Burnt trailer says, you have to be like Luke Skywalker in order to get just one of them. But what if he's more like the Darth Vader of chefs? Either way, Jones now wants his third Michelin star, and he's pulling out all the stops to make it happen.
Burnt Trailer
Here's the new trailer for Burnt from The Weinstein Company:
While I don't exactly have an interest in the world of chefs and cooking, as someone who enjoys food like 100% of the population, I'm fascinated when this business, and some would say art, is explored in movies. Maybe it's just the shameless shots of gorgeous, delicious food, or maybe it's just because it's not a job that involves sitting at a desk all day, but going into the kitchen in a movie like this is just mesmerizing to me.
For anyone worried that this would be something just like Jon Favreai's Chef, while this is about a revered chef looking for redemption in and out of the kitchen, the style of the story is remarkably different, and seemingly more intense.
It also helps that there's a stellar cast surrounding Cooper that includes Sienna Miller, Omar Sy, Daniel Brühl, Matthew Rhys, Alicia Vikander, Uma Thurman, Emma Thompson, Jamie Dornan, and Lily James.
John Wells (writer and director of Shameless and ER) directs Burnt from a script Steven Knight (Locke), and the film arrives in theaters this fall on October 23rd. You can watch the first trailer for Burnt right here.
Chef Adam Jones (Bradley Cooper) had it all – and lost it. A two-star Michelin rockstar with the bad habits to match, the former enfant terrible of the Paris restaurant scene did everything different every time out, and only ever cared about the thrill of creating explosions of taste. To land his own kitchen and that third elusive Michelin star though, he'll need the best of the best on his side, including the beautiful Helene (Sienna Miller). BURNT is a remarkably funny and emotional story about the love of food, the love between two people, and the power of second chances.