'The Forest' Trailer: Natalie Dormer Goes Into The Woods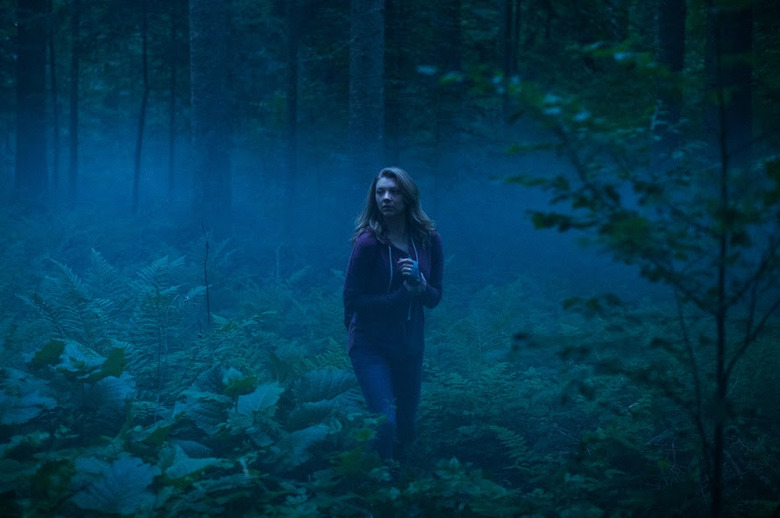 Natalie Dormer has been a consistent highlight in many of our favorite shows and movies – including Game of Thrones, Elementary, The Hunger Games, The Tudors, etc. – but she doesn't get to lead them as often as we'd like. It's a refreshing change of pace, then, to see her take center stage in the first trailer for The Forest.
Directed by Jason Zada, the thriller concerns a young American woman who goes into the so-called "Suicide Forest" in Japan in search of her missing twin sister. Watch The Forest trailer after the jump.
MTV debuted The Forest trailer.
Aokigahara Forest is a real place, and it really is a notoriously popular place to commit suicide. Too bad, then, that The Forest trailer makes the setting look so generic. This could be any creepy wooded area in any number of horror movies. Hopefully the actual film will do a better job of capturing the place's unique vibe.
Interestingly, The Forest isn't the only Aokigahara movie due out in the near future. The other is Gus Van Sant's Sea of Trees, starring Matthew McConaughey and Ken Watanabe who meet in the woods after going there with the intention of killing themselves. That one got some truly terrible reviews at Cannes, though, so The Forest stands a good chance of being the better of the two.
The Forest hits theaters January 8, 2016. Taylor Kinney, Eoin Macken, and Yukiyoshi Ozawa star with Dormer.
A supernatural thriller set in the legendary Aokigahara Forest at the base of Mt. Fuji in Japan. A young American woman, Sara  (Natalie Dormer of "Game of Thrones" and "The Hunger Games"), goes in search of her twin sister, who has mysteriously disappeared. Despite everyone's warnings to "stay on the path," Sara enters the forest determined to discover the truth about her sister's fate – only to be confronted by the angry and tormented souls of the dead that prey on anyone who wanders into the forest.