'The Choice' Trailer: Nicholas Sparks Is Back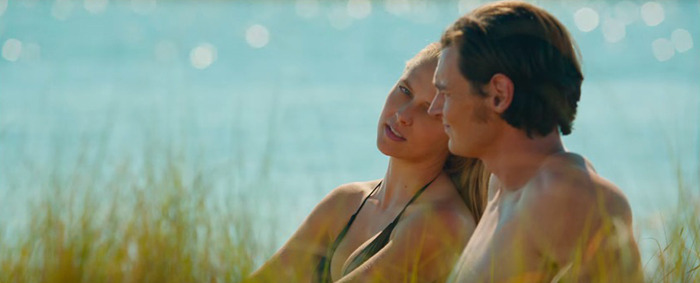 Like the seasonal return of locusts, Nicolas Sparks is back. It would be unfair to call Sparks movies a plague — there's an audience for every movie — but films based on Sparks novels are certainly numerous, and now there's one more that you can struggle to distinguish from the rest. The new film is The Choice, which features Benjamin Walker, Teresa Palmer, and Tom Welling in the story of a romance that spans years and tries to overcome tragedy.
The Choice trailer showcases so many of the elements we've come to take as given in a Sparks movie: pretty young leads, a romantic triangle, golden North Carolina landscapes, and that one horrible event that changes everything. Check out the footage below.
A fun game is to watch this trailer with no sound and see how many of the beats you can identify just from other Sparks films. I love the dog and the Breyers product placement, but most of the rest of this seems like it could be swapped out for scenes from any number of other movies. Which doesn't mean this movie has to be bad, but it probably won't be something you need to see if other Nicholas Sparks movies haven't been your thing.
The Choice opens on February 5, 2016. The film stars Benjamin Walker, Teresa Palmer, Tom Welling, Tom Wilkinson, Alexandra Daddario, and Maggie Grace. Trailer via Lionsgate.
THE CHOICE tells the story of Travis Shaw and Gabby Holland, who meet first as neighbors in a small coastal town and end up pursuing a relationship that neither could have foreseen. Spanning a decade and tracing the evolution of a love affair that is ultimately tested by life's most defining events, this story features a memorable ensemble of friends and family in Sparks' beloved North Carolina setting, culminating in the question that every couple must ask themselves: how far would you go to keep the hope of love alive?