/Filmcast Ep. 45 - Fast And Furious (GUEST: Jen Yamato From Rotten Tomatoes)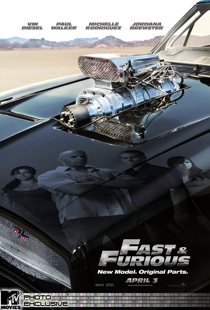 In this episode of the /Filmcast, David Chen, Devindra Hardawar and Adam Quigley take a ride in Greg Mottola's Adventureland, praise the Damages season finale, are shocked to discover that the new Dragonball movie "isn't terrible," reflect on the implications of the Wolverine workprint leak, and discuss the new Terminator Salvation, Year One, and Star Trek MPAA ratings. Special guest Jennifer Yamato joins us from Rottentomatoes.
You can always e-mail us at slashfilmcast(AT)gmail(DOT)com, or call and leave a voicemail at 781-583-1993. Join us next MONDAY night at Slashfilm's live page at 9 PM EST / 6 PM PST as we review Observe and Report.
Download or Play Now:
Subscribe to the /Filmcast:
Shownotes
Introduction
What Have We Watched
David Chen (04:26): Adventureland, Tell No One, Sleep Dealer
Jennifer Yamato (16:00): Anvil, Hanna Montana, Dragonball
Devindra (25:47): Chuck, Kings, Damages
News Discussion
Featured Review
(1:10:16)) Fast and Furious
Credits
Check out our sponsor Bonaroo.co.uk and use the code "filmcast" for free shipping to the U.S.!
Contact us at our new voicemail number: 781-583-1993
You can donate and support the /Filmcast by going to www.slashfilmcast.com and clicking on the right-hand side "Donate" links!