/Filmcast Ep. 44 - Monsters Vs. Aliens (GUEST: Matt Singer From IFC)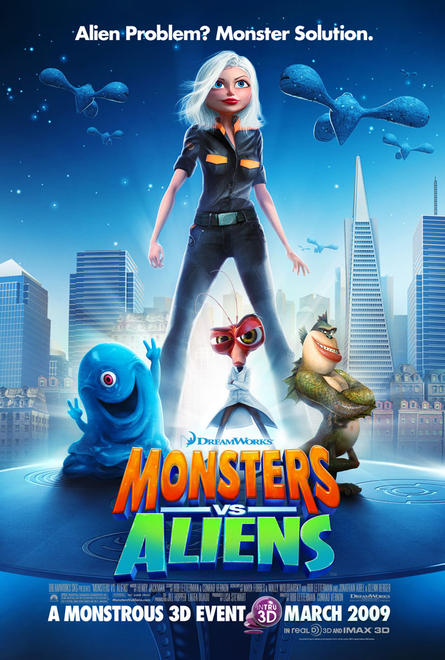 In this episode of the /Filmcast, David Chen, Devindra Hardawar and Adam Quigley debate the retitling of The Karate Kid, praise the tremendous new trailer for Spike Jonze's Where the Wild Things Are, ridicule the changed subtitles of Let the Right One In's home video release, and delve into the merits of Universal Soldier: The Return.  Special guest Matt Singer joins us from IFC.
You can always e-mail us at slashfilmcast(AT)gmail(DOT)com, or call and leave a voicemail at 781-583-1993. Join us next Wednesday night at Slashfilm's live page at 9 PM EST / 6 PM PST as we review Fast and Furious.
Download or Play Now:
Subscribe to the /Filmcast:
Shownotes
Introduction
(00:44) Matt Singer from IFC
What Have We Watched
David Chen (02:30): Hunger, The Animatrix, Breaking Bad
Matt Singer (13:58): Sugar, Universal Soldier: The Return
Adam (27:00): [Shit movie of the week] 12 Rounds
News Discussion
Featured Review
(58:52) Monsters vs. Aliens
Credits
Check out our sponsor Bonaroo.co.uk and use the code "filmcast" for free shipping to the U.S.!
Contact us at our new voicemail number: 781-583-1993
You can donate and support the /Filmcast by going to www.slashfilmcast.com and clicking on the right-hand side "Donate" links!