The Best TV Shows And Movies Coming To Hulu And Disney+ In December 2022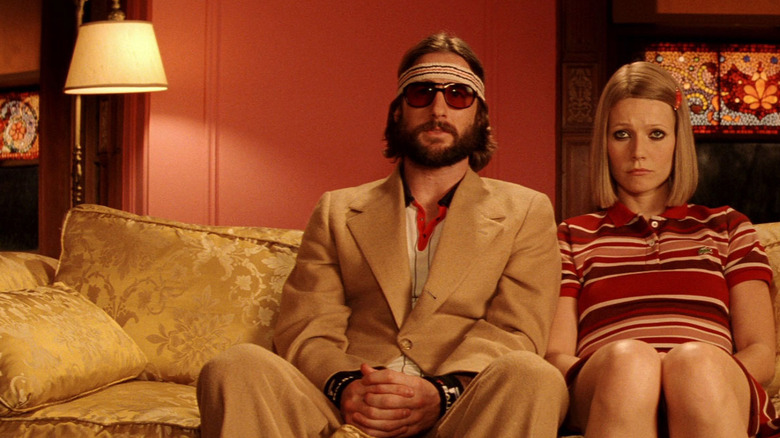 Buena Vista Pictures Distribution
The holiday season is upon us and you know what that means: The vibe is about to get really cozy across all 900 of the streaming services you're subscribed to.
As usual, the year comes to a close with no shortage of heartwarming family films and holiday-themed titles. The House of Mouse has no plans to disappoint, with a long list of both movies and TV shows due to hit Hulu and Disney+. In fact, they've already started to arrive, with titles like "The Santa Clauses" and "The Guardians of the Galaxy Holiday Special" releasing in November. But December is when the fun really begins, with plenty of wintery-themed delights slated to debut.
And though the seasonal slate can become overwhelming, December will also mark the arrival of various other binge-worthy titles that will be waiting on your watchlist when the long holiday weekend finally arrives. After all, family-friendly hijinks aren't the only way to spend the holiday: You can always go the non-traditional route with ghost stories, time travel, or a dramatic family crisis. Below is the list of titles set to arrive next month, with a special few that you should definitely plan to check out.
Darby and the Dead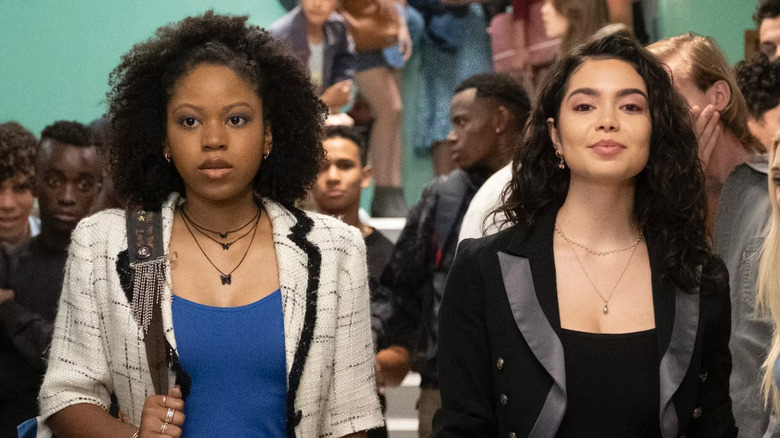 20th Century Studios
"I see dead people" is a familiar refrain, but this story comes without the doom and gloom that this particular superpower tends to inspire. Instead, "Darby and the Dead" offers a classic high school coming-of-age comedy about two very different girls forming an unlikely friendship. The film revolves around the titular Darby (Riele Downs), a teenager whose prior near-death experience allows her to commune with the dead. Rather than getting close to her peers, Darby prefers to spend her time counseling lonely souls that are wandering Earth. But that hobby gets complicated when her high school nemesis, Queen Bee Capri (Auli'i Cravalho), dies in a freak hair straightening accident.
Just like that, Darby is forced to deal with the undead diva 24/7. Her only means of escape is helping Capri move on to the afterlife: a task that involves boosting her own social status and throwing the epic Sweet 17 that Capri never got. Based on the trailer, the film shares a very similar vibe with the latest Hulu and 20th Century teen romcom "Rosaline" — they even share the ever-popular trope of a fourth-wall breaking heroine. If that film is any indication, "Darby and the Dead" will be a lovely time. Check it out on Hulu on December 2, 2022.
Kindred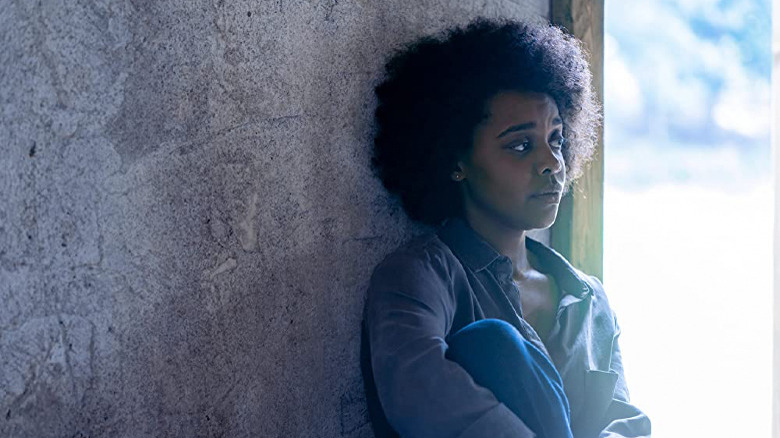 FX
Adapted from the celebrated Octavia E. Butler novel of the same name, "Kindred" tells the complicated story of an unlikely time traveler who accidentally uncovers the dark secrets of her family's past. Dana (Mallori Johnson, seen earlier this year in "WeCrashed"), a young Black writer, has just moved to LA with her husband when something strange happens: She discovers that she can travel in time. Except that it's not half as fun as it sounds. Dana can travel in time, but it's against her will. For seemingly no reason, she finds herself violently transported back and forth between her present reality and a 19th-century plantation where she encounters her ancestors. The limited series marks the first adaption of Butler's work, finally bringing the acclaimed sci-fi writer's novels to a new audience. All eight episodes of the series will be up and ready to binge on Hulu starting on December 13, 2022.
The Royal Tenenbaums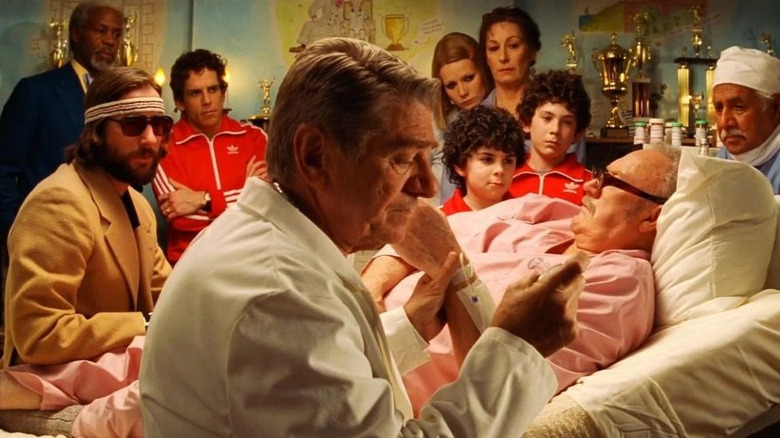 Buena Vista Pictures Distribution
Nothing screams "Holiday Season" louder than a dark dramedy about a dysfunctional family. One of Wes Anderson's best films, "The Royal Tenenbaums" brings a complicated and estranged family back together for a weighty reunion. Gene Hackman stars as the titular Royal, an ambitious father whose three extraordinary children are all grown up. But while they all achieved greatness in their youth, the past two decades have washed much of that splendor away and they blame the failure and disaster left in its wake on their father. So what could possibly bring them all to come back together? The startling revelation that their father has a terminal illness and only a few months to live.
So the family reunites — including math and business maestro Chas (Ben Stiller), former tennis prodigy Richie (Luke Wilson), and playwright Margot (Gwyneth Paltrow). And they do as we all wish we could at a family reunion: put everything out in the open and somehow, miraculously, stumble into a cathartic conclusion. The 2002 film hits Hulu on December 1, 2022.
Beauty and the Beast: A 30th Celebration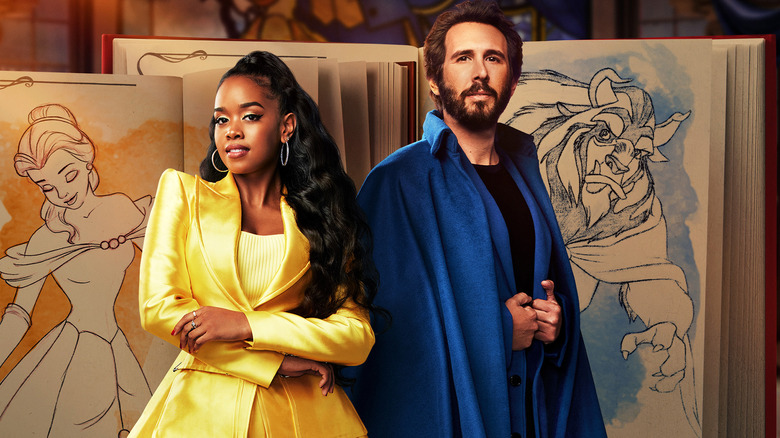 ABC
It may tell a tale as old as time, but the classic Disney animated film "Beauty and the Beast" is only 30 years old — which means it's time to celebrate. The magical music and gorgeous animation have been entertaining generations since 1991, so Disney and ABC are bringing us "Beauty and the Beast: A 30th Celebration." The two-hour extravaganza will combine footage from the original animated film and a live-action special. The tribute will feature new performances, sets, and costumes with performers that include Josh Groban as the Beast, R&B sensation H.E.R. as Belle, Rita Moreno as the narrator, Joshua Henry as Gaston, Martin Short as Lumière, David Alan Grier as Cogsworth, Rizwan Manji as LeFou, Jon Jon Briones as Maurice, Leo Abelo Perry as Chip, and Shania Twain as Mrs. Potts. It's good fun for the whole family and it hits Disney+ on December 16, 2022.
I Love My Dad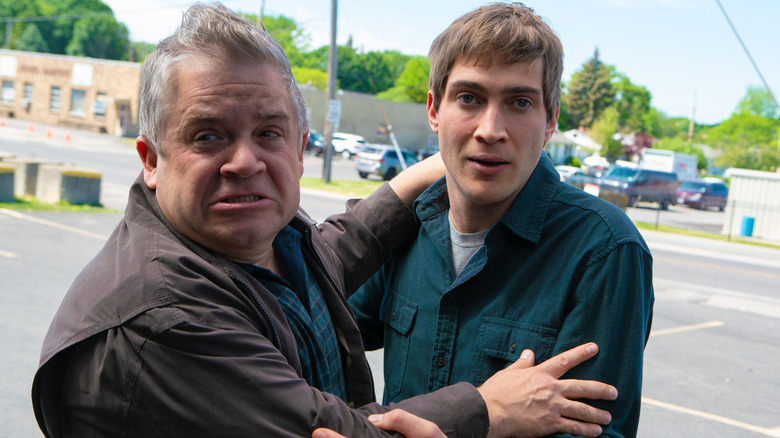 Magnolia Pictures
If you haven't already, it's time to check out Patton Oswalt's incredible performance in "I Love My Dad." The film follows Oswalt's Chuck, a deadbeat dad who has barely been part of his son's life for several years. Other than many canceled get-togethers, disappointing voicemails, and hollow social media interactions, the pair barely speak. But that changes after Chuck's son, Franklin (James Morosini), attempts suicide. Oh, and did I mention that this film is a comedy?
In the aftermath, Chuck is desperate to mend their relationship. But at every turn, Franklin rejects him — blocking him across social media and ignoring all calls. So, in a misguided attempt to forge a new bond, Chuck impersonates a random woman and starts checking in with Franklin via a made-up identity. The problem? Franklin falls in love meaning, yes, Chuck has accidentally catfished his son. And so the cringeworthy comedy begins. "I Love My Dad" is coming to Hulu on December 16, 2022.
Movies and TV Shows Coming To Disney+ in December 2022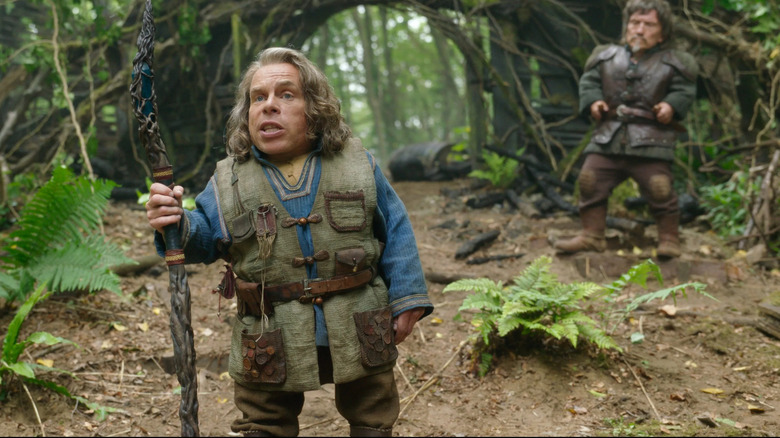 Disney+/Lucasfilm
Available December 2, 2022:
Akashinga: The Brave Ones
Heroes of the Mediterranean
Patagonia Wings
The Territory
Diary of a Wimpy Kid: Rodrick RulesPentatonix: Around the World for the Holidays
Available December 7, 2022:
Alice's Wonderland Bakery (S1, 5 episodes)
Animal Fight Night (S1-6)
Beyond Magic with DMC (S1)
Botswana (S1)
Gigantosaurus (S3, 8 episodes)
Raven's Home (S5, 2 episodes)
The Villains of Valley View (S1, 1 episode)
Available December 9, 2022:
Area 51: The CIA's Secret
CMA Country Christmas
Ocean's Breath
Shark vs. Tuna
Retrograde
Idina Menzel: Which Way to the Stage?Night at the Museum: Kahmunrah Rises Again
Available December 14, 2022:
Alaska's Deadliest (S1)
Broken Karaoke (Shorts) (S1, 1 episode)
Drain the Oceans (S5)
The Great Christmas Light Fight (S10)
The Owl House (S3, 1 episode)
Positive Energy (S1)National Treasure: Edge of History 2-Episode Premiere
Available December 15, 2022:
A Very Backstreet Holiday
Available December 16, 2022:
Beauty and the Beast: A 30th Celebration
Heroes of the Long Road Home with Martha Raddatz
Mafia Confidential
Muppets Most Wanted (Sing-Along Version)
Where Oceans Collide
If These Walls Could SingLe Pupille
Available December 21, 2022:
Ancient X Files (S2, 5 episodes)
Born in Africa (S1)
Danger Decoded (S1)
The Flagmakers
Port Protection Alaska (S1-5)
Available December 23, 2022:
From the Ashes
Jaguar Beach Battle
Little Giant
Available December 28, 2022:
Generation X (S1)
Savage Kingdom (S-4)
Street Genius (S1-2)
Wicked Tuna: Outer Banks Showdown (S1)
Available December 30, 2022:
Black Pharaohs: Sunken Treasures
Generation Youtube
Movies and TV Shows Coming to Hulu in December 2022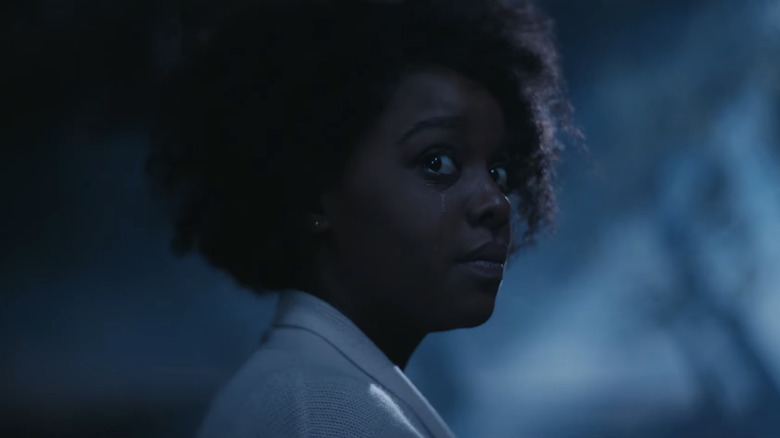 FX
Available December 1, 2022:
Banyana: Complete Season 1 (Dubbed)
Big Brother: Complete Seasons 3 & 7
Bleach: Complete Seasons 1-26 (Spanish dubbed & dubbed)
Floribama Shore: Complete Seasons 1-2
Love Island US: Complete Seasons 1-3
Project Runway: Complete Seasons 10, 11, 12 & 13
The Real World: Complete Seasons 3 & 30
Siesta Key: Complete Seasons 1-2
A Chance for Christmas (2021)
Anger Management (2003)
Awakenings (1990)
Bachelor Party Vegas (2006)
Barney's Version (2010)
Before the Devil Knows You're Dead (2007)
Being Julia (2004)
Brothers (2009)
Christine (1983)
The Da Vinci Code (2006)
Dave Chappelle's Block Party (2006)
Dawn of the Dead (2004)
Epic Movie (2007)
Ever After: A Cinderella Story (1998)
Final Destination (2000)
Final Destination 2 (2003)
Final Destination 3 (2006)
The Final Destination (2009)
Final Destination 5 (2011)
Good Kids (2016)
The Good Witch of Christmas (2022)
Hancock (2008)
The Happening (2008)
I, Frankenstein (2014)
I'm Glad It's Christmas (2022)
Liar, Liar (1997)
The Life Aquatic With Steve Zissou (2004)
Machine Gun Preacher (2011)
Marmaduke (2010)
Never Back Down (2008)
Only You (1994)
Pathfinder (2005)
Picture Perfect (1997)
Pulling Strings (2013)
The Rider (2018)
Rio (2011)
The Royal Tenenbaums (2002)
The Scout (1994)
Stomp The Yard: Homecoming (2010)
This Christmas (2007)
Turbo: A Power Rangers Movie (1997)
Wall Street (1987)
White Men Can't Jump (1992)
Witless Protection (2008)
Available December 2, 2022:
Darby and the Dead (2022)
American Carnage (2021)
Gone in the Night (2022)
Available December 3, 2022:
Available December 5, 2022:
Back in the Groove: Two-Episode Series Premiere
Housebroken: Special Holiday Episodes
Available December 7, 2022:
Connect: Complete Season 1
Available December 8, 2022:
The Night House (2020)
Proximity (2020)
Available December 9, 2022:
It's A Wonderful Binge (2022)
The Mighty Ones: Complete Season 4
CMA Country Christmas: Special Premiere
Fate of a Sport (2022)
My Favorite Girlfriend (2022)
White Elephant (2022)
Available December 10, 2022:
Available December 11, 2022:
Retrograde (2022)
Rogue (2020)
Available December 12
Batman Begins (2005)
Blackfish (2013)
Dunkirk (2017)
Inception (2010)
Insomnia (2002)
The Dark Knight (2008)
The Dark Knight Rises (2012)
Available December 13, 2022:
FX's Kindred: Complete Season 1
Available December 14, 2022:
Grails: When Sneakers Changed the Game: Complete Limited Series
Available December 15, 2022:
A Very Backstreet Holiday: Special Premiere
Aly Raisman: Darkness to Light: Special
Biography: The Nine Lives of Ozzy Osbourne: Special
Braxton Family Values: Complete Seasons 1-3
Bridezillas: Complete Seasons 10-11
Class of 1975: Gene Simmons: Special
The First 48: Complete Seasons 1-2
The Food That Built the World: Complete Season 3
Freddie Mercury: Special
Growing Up Hip Hop: Complete Seasons 1-3
Growing Up Hip Hop: Atlanta: Complete Seasons 1-3
Guns N' Roses: Special
The Hunt for the Versace Killer: Complete Season 1
I Survived a Serial Killer: Complete Season 1
Love at First Sight: Complete Season 1
Mama June: From Not to Hot: Complete Seasons 1-2
Marcia Clark Investigates The First 48: Complete Season 1
Marriage Boot Camp: Reality Stars: Complete Seasons 4, 5, 7 & 8
Married at First Sight: Complete Season 14
Million Dollar Matchmaker: Complete Seasons 1-2
O.J.: Guilty in Vegas: Special
Secrets of Playboy: Complete Season 1
Secrets of the Chippendale Murders: Complete Season 1
Surviving Jeffrey Epstein: Complete Season 1
The Private Voice of Hitler: Special
Third Reich: The Fall: Special
Waterfront House Hunting: Complete Season 1
WWE's Most Wanted Treasures: Complete Season 1
360 (2011)
Life Partners (2014)
Available December 16, 2022:
Collide (2022)
I Love My Dad (2022)
Available December 18, 2022:
The Legend of Molly Johnson (2021)
Available December 19, 2022:
Paranoia (2013)
The Torch (2022)
Three Minutes: A Lengthening (2021)
Available December 20, 2022:
Fear the Walking Dead: Complete Season 7
Fear the Walking Dead en Espanol: Complete Season 7
Available December 21, 2022:
Big Bet: Three-Episode Series Premiere
Lucifer and the Biscuit Hammer: Season 1, Eps. 1-12 (Dubbed)
Available December 23, 2022:
Mack + Rita (2022)
Sharp Stick (2022)
Available December 24, 2022:
Breaking News: ABC Tracks Santa: Livestream
Inside Airport Lost & Found: Special Premiere
The Hummingbird Project (2018)
Available December 25, 2022:
The Disney Parks Magical Christmas Day Parade: Livestream
Mfkz (2018)
Available December 26, 2022:
Letterkenny: Complete Season 11
Blade Runner: The Final Cut (1982)
Blade Runner 2049 (2017)
Last Looks (2021)
Available December 27, 2022:
The Devil is a Part-Timer!: Season 2, Eps. 1-12 (Dubbed)
Available December 30, 2022:
Delia's Gone (2022)
Into the Deep (2022)
The Last Journey of Paul W.R. (2020)
Available December 31, 2022:
Enough Said (2013)
Runner Runner (2013)
New Year's Eve: Times Square Ball Drop 2022: Livestream