I Love My Dad Review: Patton Oswalt Is Perfect In This Extraordinarily Cringeworthy Comedy [SXSW]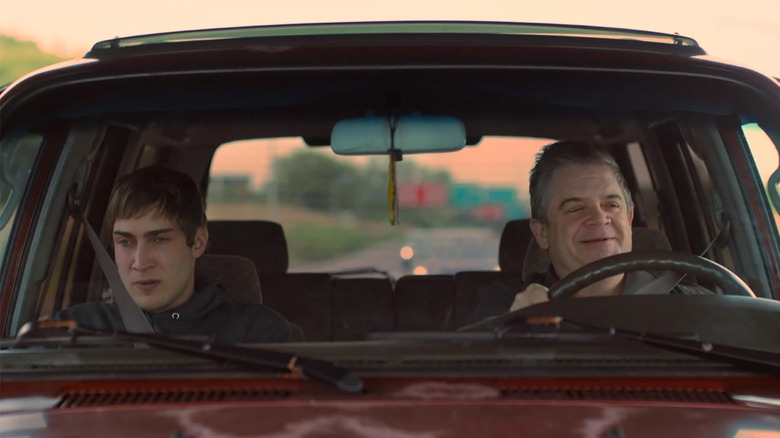 SXSW
Film festivals are often packed with stories about the estranged relationships between parents and their kids, but rarely are they as cringeworthy as the ill-advised father-son "reconciliation" in the new comedy "I Love My Dad," premiering at the South By Southwest film festival this week. 
Inspired by writer/director James Morosini's unbelievable real-life experience with his own father, the movie follows Patton Oswalt as Chuck, a deadbeat dad who has never truly been part of his son's life since divorcing his mother (Amy Landecker). The only real connection Chuck has maintained with his son Franklin (played by Morosini) is a series of disappointing voicemails full of excuses for unfulfilled family vacations, canceled get-togethers, and any other failed would-be meaningful moments, not to mention some lame social media interaction. The relationship, or lack thereof, with his father is bad enough that Franklin tried to kill himself. That may not sound like a great premise for the beginning of a comedy, but stick with me. 
Franklin is fresh out of a rehabilitation program to help him confront his trauma, anxiety, and depression, which has inspired him to set boundaries with his father by blocking him on social media and ignoring his calls. Even though Chuck has been a pretty terrible father, he's still desperate to have some kind of connection with his son. Hoping to carry on some semblance of a relationship with Franklin, Chuck makes the ill-advised decision to pose as a pretty, young woman named Becca Thompson by way of a fake social media profile inspired by a very real waitress (Claudia Sulewski) he met at a nearby diner. Yikes, yikes, a thousand times, yikes.
The worst catfish ever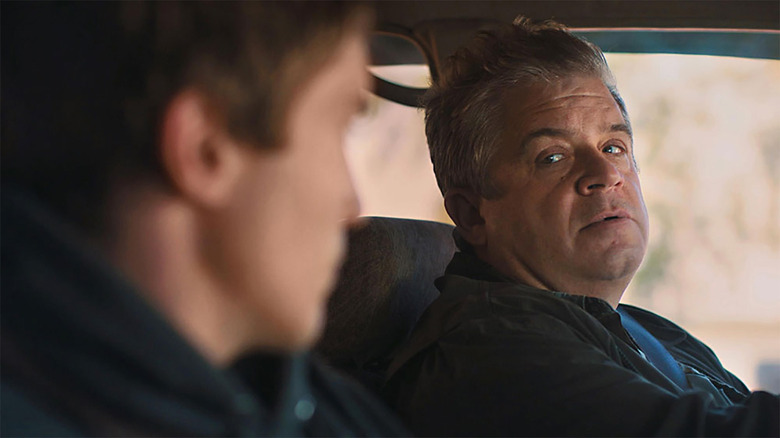 SXSW
In this day and age, where "Catfish" has exposed a culture of individuals who are constantly tricking individuals online and misleading them into relationships based on lies, you may find yourself immediately in disbelief that this could even happen. But it actually happened to Morosini himself, and the script does a pretty decent job of undercutting any skepticism that a smart kid like Franklin should immediately (and does) have when Becca adds him as her only friend on social media. At the same time, Franklin is in such fragile emotional and mental state that even if Becca's excuses continue to throw up red flags, it's clear that he's desperate for some kind of affection.
Watching a social media-based relationship unfold via flirty text messages doesn't sound like the most cinematically engaging story, and thankfully, James Morosini knows that. Rather than simply letting Franklin and Becca's interactions unfold entirely with text graphics on screen and cuts back and forth between Franklin and Chuck (or even Becca), the film visualizes their texts as charming in-person conversations and playful dates. In a way, they act as Franklin's ideal imagination as he creates a deeper connection with this very fake girlfriend, which makes the reality of the situation that much more dismaying. She suddenly appears out of a grocery freezer or a hotel bathroom, and they pick up right where they left off. It's such a strange feeling to watch such a wonderful relationship blossom between two people and hate every single second of it, which incited audible groans and involuntarily fidgets in my seat.
The depiction of these interactions between Franklin and Becca is key, because they're also used to create some of the funniest moments of the film. I could not stop cracking up and simultaneously squirming when Franklin asks Becca if he can give her a pretend kiss, and in the middle of watching them make out in the middle of the grocery store, we suddenly see Patton Oswalt as Chuck, screaming in painful, incestuous uneasiness as Franklin passionately kisses him square on the lips. Situations like this escalate in discomfort and inappropriateness as the movie goes on, but I won't spoil the finer points of the film's gut-busting hilarity. The lengths to which Chuck goes to keep Franklin from catching on to him bring even more laughter and distress. It's a delicate tightrope walk, but Morosini balances it quite well. 
As morally bankrupt as Chuck's methods are to stay in touch with his son, it also shows how desperate Chuck is to make up for his past mistakes and reconnect. Granted, he's making all sorts of new, bigger mistakes instead, but at least he's trying. Even as Chuck gets deeper and deeper into this lie — going so far as to involve his supremely horny significant other (Rachel Dratch) and co-worker (Lil Rel Howery), who are both vehemently against his deception — Oswalt makes for such a lovable loser that, as much as you revile and squirm at his increasingly terrible decisions, you're also rooting for him to just tell the truth and have a proper reconciliation with his son. 
One of the most cringeworthy movies ever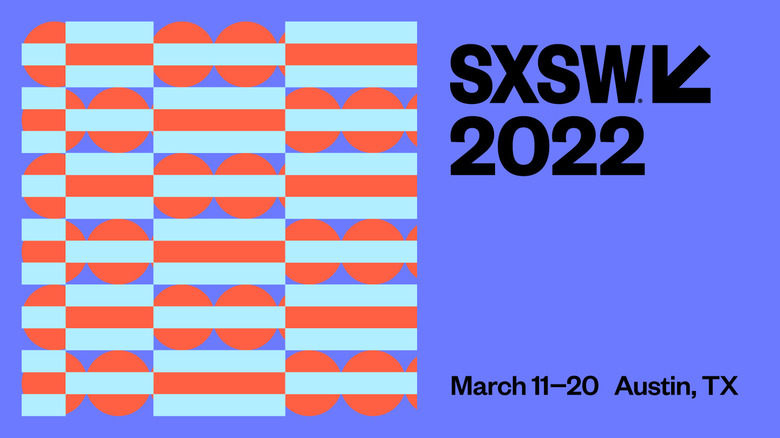 SXSW
There are plenty of movies full of embarrassment, awkwardness, and uncomfortable moments. But you'd be hard-pressed to find one that's more awkward than "I Love My Dad." Just the premise alone is enough to make you shake your head grit your teeth, but the movie goes in directions that will make your skin crawl. Though there's an inevitable and predictable outcome, like any good story, it's the journey to get there that matters the most. On that trip are some surprising twists and turns that make this one of the most cringeworthy movies ever. But if you can handle that, you'll be treated to an absolutely perfect performance from Patton Oswalt, who brings surprising sweetness to this father manufacturing a heinously despicable lie. His desperation makes you feel a sense of pity for him, even as he spirals towards the point of no return.
The rest of the cast in "I Love My Dad" is spectacular, too. On top of writing and directing such a personal story, James Morosini makes for an endearingly awkward kid, and he really pulls at your heartstrings when his boyish glee turns to soul-crushing sadness. Then there's Claudia Sulewski as Becca, who is exceedingly magnetic and fetching as the ideal girlfriend created by Chuck. She plays it real enough to be genuinely charming, but artificial enough to feel too good to be true. Maybe that's because she started her career as a YouTuber/influencer, but she has the allure of a real star.
"I Love My Dad" is on the cusp of being a straight-up dark comedy, simply because the proceedings are so f**ked up. But there's a big beating heart at the center of the movie that keeps you close to the ground and makes it an absolute triumph of twisted humor and love. Perhaps because the story is a personal one, Morosini knew how to keep it from getting too outlandish and unbelievable. Honestly, I still can't believe this is something that actually happened to the filmmaker, but in a weird way, I'm really glad it did.
/Film Rating: 9 out of 10