Disney To Give Doctor Who A Creative And Budgetary 'Makeover' — What Does This Mean For The Show?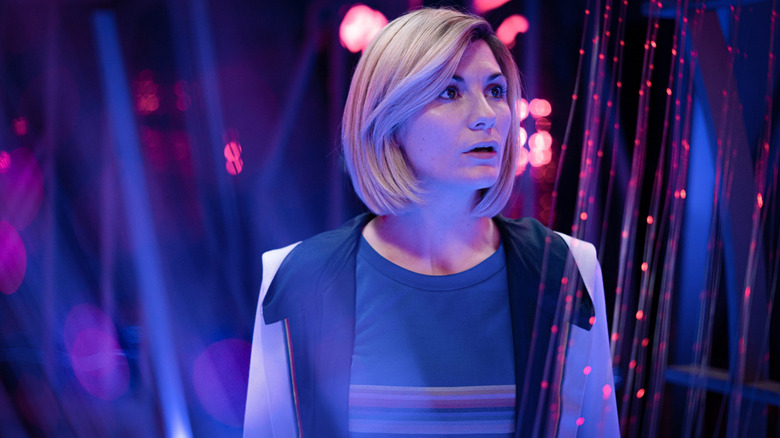 BBC
A brand-new era of "Doctor Who" is upon us, and not just because Jodie Whittaker has finished her run as the intrepid Time Lord they call The Doctor (for more on that, read /Film's Hoai-Tran Bui's review of Whittaker's sendoff). Starting in 2023, the long-running sci-fi series — a British institution since its launch in 1963 and revival in 2005 — is going where it has never gone before. No, not the corners of time and space that don't look suspiciously like Europe in disguise (or the rare trip elsewhere), I'm referring to its new home on Disney+.
Under the watchful eyes of Russell T. Davies, who's returning as showrunner more than a decade after overseeing the first four seasons of the series' modern run, new episodes of "Doctor Who" will stream on Disney+ outside of the U.K. and Ireland (where they will bow on the BBC, same as ever). However, according to The Telegraph, the Mouse House won't be merely providing a new global platform for the show. Per the outlet, "The American corporation will have a say in creative decisions for 'Doctor Who,' under the terms of a co-production deal made with the BBC over its long-running sci-fi series."
Here's where things start to get fuzzy. The Telegraph reports that Davies will "retain the overall creative vision" for "Doctor Who," even as Disney gives the show "vast budgets beyond the BBC's means, allowing for more cinematic production values and more stars." The bit about a bigger budget isn't surprising, given that the rise of streaming has led to inflated costs across the board (especially when it comes to sci-fi and fantasy series). It's that line about "more stars" and the yet-to-be-discussed matter of the show's tone that's understandably got Whovians eyeing Disney like it's a Weeping Angel poised to strike.
The Disney effect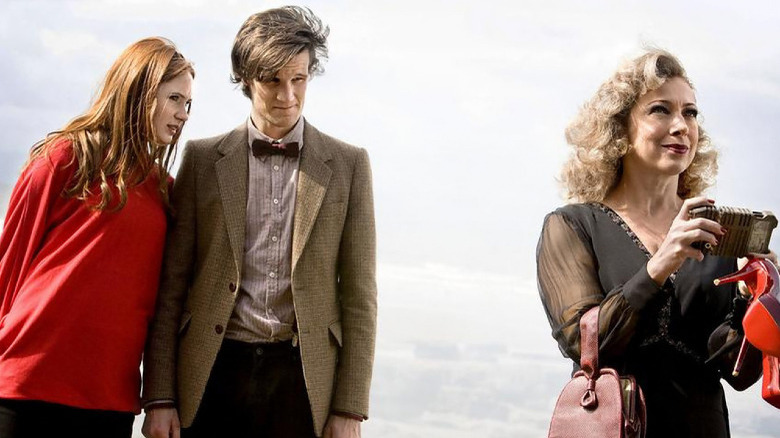 BBC
After years of watching the Mouse House try to swallow the entire entertainment industry (which it claims it's done doing ... for the time being, at least), we've come to see the Disney effect take ahold of many a beloved multimedia property. Under the company's watch, The Muppets have grown less anarchic, the Marvel Cinematic Universe has been less horny, and "Star Wars" has become more risk-averse. At the same time, the MCU and a galaxy far, far away have gotten more inclusive, and we've recently seen Disney+ shows like "She-Hulk" and "Andor" push the limits for what's deemed acceptable in terms of tone and adult content for the streamer.
"Doctor Who," on the other hand, is already a pretty decent fit for Disney+. The series' modern era has gradually taken steps to diversify its talent on both sides of the camera and will continue to do so by bringing in "Sex Education" actor Ncuti Gatwa to play the Fourteenth Fifteenth Doctor under Davies' guidance. What's more, "Doctor Who" has remained a relatively family-friendly affair since its very early days, even as it's tackled scarier stories, delved into darker subject matter, and, every so often, indulged in some risqué humor (mostly in the form of characters making it clear they would like to jump the Doctor's bones).
Disney+ or not, it's reasonable to assume Davies never had any intention of turning "Doctor Who" into a more adult series upon his return (à la the show's spin-off "Torchwood"). That being said, it will certainly be interesting to see if he puts his money where his mouth is by making the Doctor's adventures more queer-friendly after calling out Disney+ for its "feeble" LGBTQ+ representation with "Loki," and on the heels of "Doctor Who" engaging in its own queer-baiting no less.
The Doctor goes international?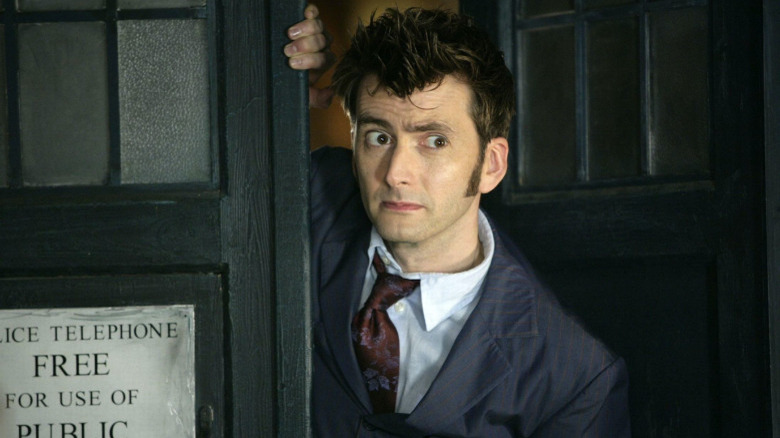 BBC
For as much as some people (fine, yes, I mean me) like to poke fun at "Doctor Who" for its inherent Britishness, it's very much a part of the show's enduring, cheesy charm. By that same count, it only makes sense for the vast, vast majority of the show's cast to hail from some region of England, save the occasional Yankee guest star. Indeed, Tom Hanks wasn't wrong when he recently speculated about the "outrage" he would've caused with his own potential encounter with the Doctor and the TARDIS (had it panned out).
In light of The Telegraph's report, though, one does wonder how Disney's input will affect "Doctor Who" in this regard. Will American guest stars or one-off episodes featuring actors from around the globe become much more common and, if so, would that benefit the show artistically or merely water down its distinctly British personality? There's also the matter of whether the Mouse House will push for the series to have more of an international flavor in order to broaden its appeal in the various markets where Disney+ is available. If so, would that ultimately hurt or help "Doctor Who" in its continual efforts to evolve?
Perhaps this is all much ado about nothing. The Telegraph is of the understanding the series "may not deviate dramatically from the canon of 'Doctor Who'" on Disney+, and reports that Disney is unable to develop any spin-off series (even if it wanted to). Davies himself affirmed his commitment to reaching a new generation of Whovians "while keeping our traditional home firmly on the BBC in the U.K." Still, by now we all ought to know better than to not side-eye Disney whenever it enters the arena.
"Doctor Who" will return with its 60th anniversary special in 2023.