Neil Patrick Harris Has Boarded The Doctor Who 60th Anniversary Celebrations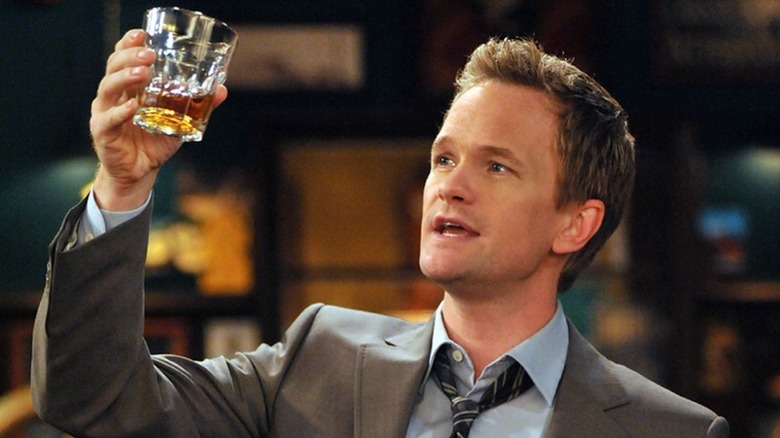 CBS
Long before he suited up as the womanizing Barney Stinson in the acclaimed CBS sitcom "How I Met Your Mother," Neil Patrick Harris entered our hearts and our television sets at the age of 16 as the young physician Doogie Howser, MD. During his time at Eastman Medical Center, Harris' character had to deal with the trials and tribulations of being a teenager while facing a myriad of social issues such as racism, homophobia, and access to proper medical care. And obviously, he had to interact with a number of medical personnel, including other doctors. However, thanks to NPH's latest role, he'll be encountering a certain Doctor unlike any he's met before.
According to the official "Doctor Who" website, the Emmy and Tony Award-winning actor that has appeared in films such as "Harold & Kumar Go To White Castle," "The Matrix: Resurrections," and "The Unbearable Weight of Massive Talent" has joined the cast of the long-running British sci-fi series alongside the recently announced Fourteenth Doctor Ncuti Gatwa. As part of the time wimey show's 60th anniversary, he'll also join returning fan favorites David Tennant and Catherine Tate as they reprise their roles of the Tenth Doctor and his beloved companion Donna Noble.
Although, as with Tennant and Tate's return, the details surrounding Harris' character are being held tightly under wraps. Do we have a name or a motivation? Will he be a friend or foe of Team TARDIS? Here's what we know so far.
The Doctor is in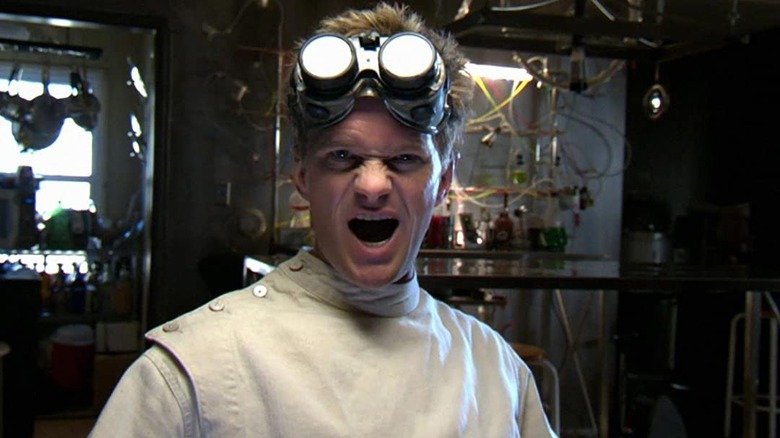 Hulu
The announcement of Harris' casting was quite barebones. Only two short paragraphs long, it confirms that his scenes are currently being shot and they would premiere next year. It also included a statement from returning showrunner Russell T. Davies (who previously worked with the actor on the five-part HBO Max drama "It's A Sin") that teases that more information is on the way ... eventually.
"It's my huge honour to open our studio doors for the mighty Neil Patrick Harris... but who, why, what is he playing? You'll just have to wait. But I promise you, the stuff we're shooting now is off the scale. Doctor beware!"
Finally, we also got a picture of Harris in costume on the set of "Doctor Who" as this mystery character.
It's not a lot to go on, but based on that final sentence, it sounds like the celebrated song and dance man could be playing a villain. The look on his face in that picture may indicate the same thing. And though we have no way of proving this since we can't clearly make out the tools in his apron, but I'm gonna guess that Neil Patrick Harris is playing either some kind of dentist that rivals Dr. Horrible in wickedness or maybe a demented Geppetto type that builds the sort of "off the scale" things that Davies mentions.
While we anxiously wait for more info on Neil Patrick Harris' highly-anticipated role in the seminal time travel series, we still have one more adventure with Jodie Whittaker's Thirteenth Doctor to look forward to later this year before she hangs up the sonic screwdriver. Details of her final episode (as with most things on this show, it seems) are still unknown, but the 90-minute episode is expected to premiere some time in October 2022.