Henry Cavill Explains The 'Key' To His Sherlock Performance In The Enola Holmes Franchise [Exclusive]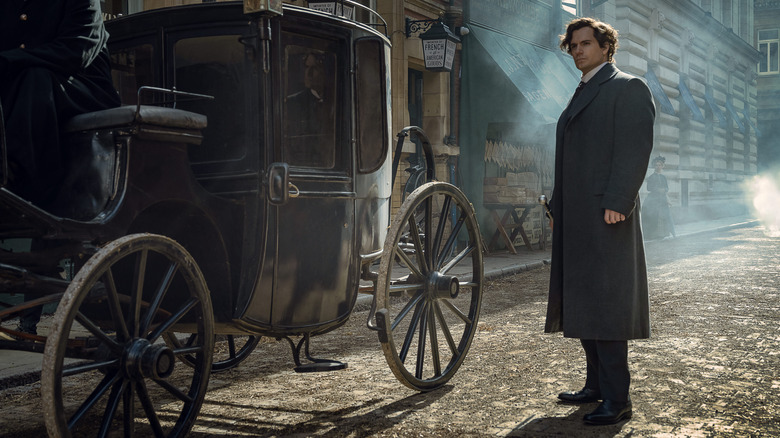 Netflix
You know all that recent talk about the resurgence of murder mysteries? Between the newly-christened "Knives Out" franchise by "The Last Jedi" director Rian Johnson (/Film's report out of Chicago International Film Festival offered Ethan Anderton's take on "Glass Onion"), the Saoirse Ronan-starring "See How They Run" (reviewed by /Film's Hoai-Tran Bui here), and more recent entries, it seems pretty clear that Hollywood is finally picking up what audiences are laying down. But let's not forget one of our first and greatest fictional detectives to jumpstart this little subgenre: Sherlock Holmes.
Of the many adaptations of the great private detective over the years, one of the more delightful ones came in the form of Henry Cavill's role in the Netflix film "Enola Holmes." Rendered a supporting player in favor of Millie Bobby Brown's spunky title character, Cavill's take on Sherlock nonetheless helped unearth brand new layers to the century-old icon from the imagination of author Sir Arthur Conan Doyle.
With "Enola Holmes 2" on the horizon, /Film's Jenna Busch interviewed Cavill about his role in the sequel, the effect that young Enola's presence has on her much different sibling, and how the "key" to making this version of Sherlock work comes from adding a little warmth to the proceedings.
'[Enola] has a route through the armor, through the frosty exterior'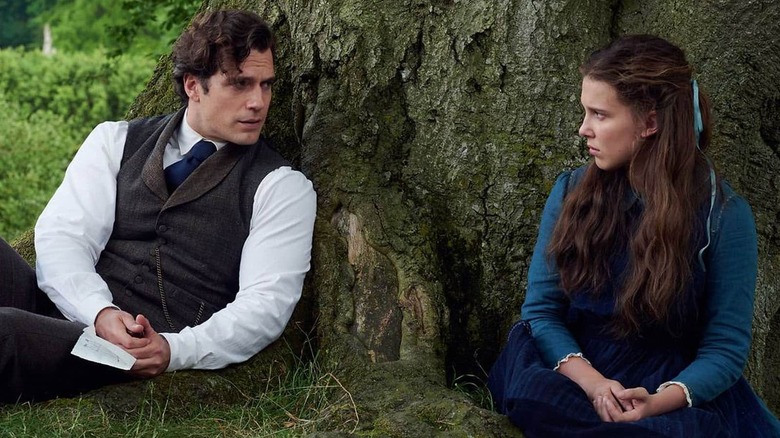 Netflix
Sherlock has famously been depicted as an oddball savant throughout several adaptations in various mediums, from Robert Downey Jr.'s quirky performance in the two Guy Ritchie films to Benedict Cumberbatch's brilliant, detached, and almost sociopathic jerk in the BBC "Sherlock" series. Henry Cavill's portrayal in "Enola Holmes" stands in stark contrast to prior versions, though he still retains that same mean streak that comes from being a bit of a chauvinist male in 1880s England.
During his conversation with /Film, however, Cavill indicated that "Enola Holmes 2" will melt Sherlock's cold exterior:
"Sherlock's forward-facing [persona] to the world in this is still the same as [in] other mediums, but when it comes to Enola, she has a route through the armor, through the frosty exterior. That's what makes this story slightly unique. It's about Enola, and it's about Sherlock supporting her story. So to add that warmth is key.

We also see him battling with himself, and we see Enola assisting him and helping him realize that he doesn't necessarily need to carry everything by himself — despite him being a genius — that he does need help. And I think there's something wonderful in that [which] allows for warmth, and I think without warmth, it would seem alien and strange."
A movie featuring Sherlock Holmes where the world-famous consulting detective isn't the main lead is already subversive enough, but one where the character has to learn that his way of doing things isn't always the best? That should add even more rare layers to the crime-fighting prodigy, who will reportedly have a larger part to play in the sequel.
"Enola Holmes 2" premieres on Netflix on November 4, 2022.