The Daily Stream: Enola Holmes Welcomes Girls Into The Detective Club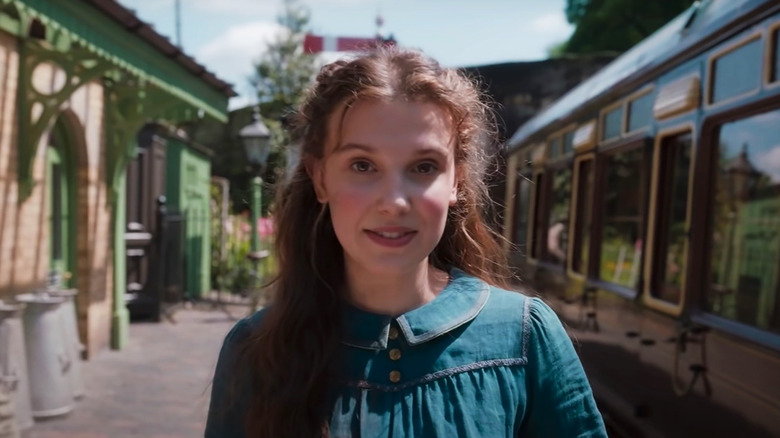 Netflix
(Welcome to The Daily Stream, an ongoing series in which the /Film team shares what they've been watching, why it's worth checking out, and where you can stream it.)
The Movie: "Enola Holmes"
Where You Can Stream It: Netflix
The Pitch: The famous detective Sherlock Holmes has a brother we all know about, Mycroft. He also has a sister, and her name is Enola. In this delightfully fun story, based on the book series by Nancy Springer, Enola (Millie Bobby Brown) awakes on her 16th birthday to find that her mother, Eudoria Holmes (Helena Bonham Carter), has disappeared. She and her mom have a really great relationship, and this is a heartbreak for her; it's 1884, and the world is not kind to girls. Eudoria has been raising Enola in a very unorthodox way for the time, teaching her detective work, independence, and fighting techniques. Hey, if you're a Holmes, this is really just necessary schooling! People do tend to try to kill you fairly often. 
When her mom doesn't return, Enola has to deal with being put under the care of Sherlock (Henry Cavill) and Mycroft (Sam Claflin). They aren't very fond of her dress (her hat makes her head itch and she doesn't have gloves), her intelligence (Sherlock secretly likes it, but Mycroft is a bit of a priss), or her decision to go and search for her mother. Along the way, she runs into a young runaway Lord (Louis Partridge). Enola is super smart, incredibly observant, and doesn't have time for your corsets and fine manners, thank you very much. In case you were wondering, there is indeed a sequel on the way, and I cannot wait for it! 
Why it's essential viewing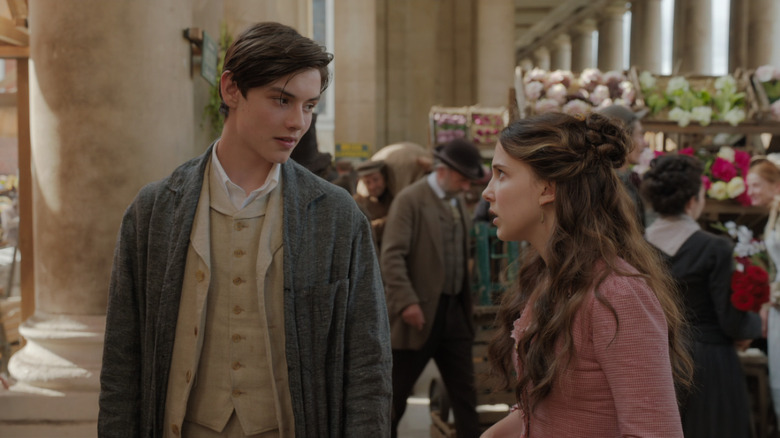 Netflix
We're not talking about a deep story with lessons for us all here with "Enola Holmes." This is mind candy in the very best sense. When the movie first came out during the pandemic, I watched it several times. I needed a story of a young woman who refuses not only to cave to society's norms, but one who stays positive despite everything.
There are plenty of plucky young woman tropes in here: not liking corsets (I know they weren't quite as restrictive as we were all taught, but having worn a lot of them for plays, I'm not a fan), dressing up as a "lady" as a disguise, tricking men who think they're very smart, and a "cultured" young man falling for Enola's independent ways despite what he's been told is ladylike. I don't mind those tropes; in fact, I sort of love them. When I grew up, there weren't enough stories like this, so now I have a soft spot for them.
I also love the fact that Enola's mom is the one who teaches her these skills. She learns some things from her brother, but Eudoria faced the same issues that Enola does in terms of society's ideas about how young ladies should behave. It's a lovely mother/daughter relationship when you often see the opposite in period pieces, with the mom being disapproving of her hoyden daughter, or scrambling to get her married off. Plus, let's be honest; you would love to have Helena Bonham Carter as your mom. 
Give yourself a break from all the heavy stuff out there this year, and all the crazy CGI of the superhero genre, and give this a watch. Share it with the young people you know. Enola Holmes for President Prime Minister!