Helena Bonham Carter Will Be Back For The Enola Holmes Sequel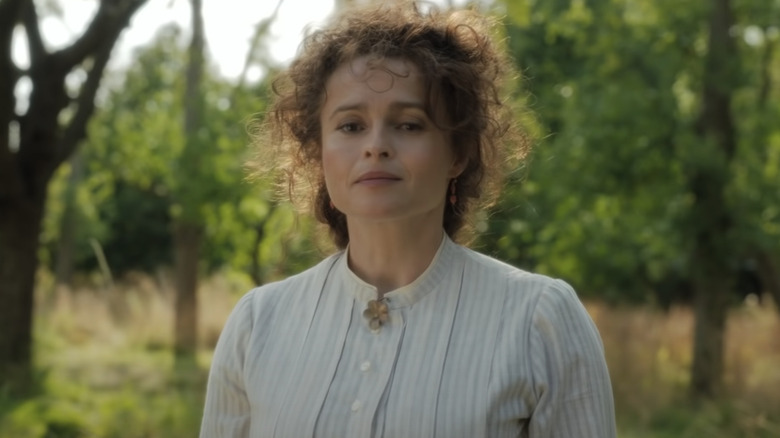 Netflix
Enola is an anagram for "alone," but Millie Bobby Brown won't be alone when she returns as the title character in the sequel to Netflix's "Enola Holmes." We heard back in March that the sequel was afoot and that Henry Cavill will be returning to play Enola's brother (some guy named Sherlock). Now it looks like "Enola Holmes 2" is shaping up to be a regular Holmes family reunion. 
Variety reports that Helena Bonham Carter is officially on board to reprise her role as Eudoria Holmes, the mother of Sherlock, Enola, and their prim brother, Mycroft (Sam Claflin).
It's good to know that Mom is coming back and will be in Enola's corner again for her next big mystery-solving caper. "Enola Holmes" centers on the willfully and delightfully un-Victorian teenage sister of Sherlock Holmes. Per the official Netflix synopsis, she's "a super-sleuth in her own right" who "outwits her famous brother and unravels a dangerous conspiracy."
The first "Enola Holmes" film was a massive hit for Netflix, with over 76 million households streaming it. This puts it in fine company with "Stranger Things," which could be developing a spin-off led by Brown's character, Eleven.
Eudoria Holmes, Mother of the Year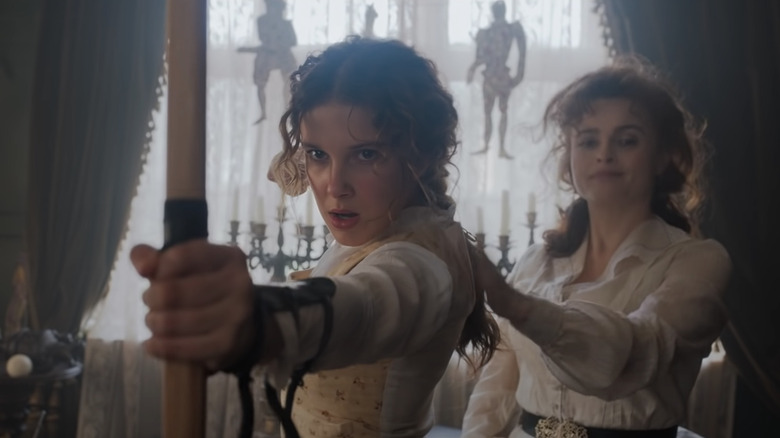 Netflix
"Enola Holmes" was proof positive that "Mother of Sherlock!" isn't just an exclamation of surprise, nor is it even an accurate character description. On the contrary, it's a flesh-and-blood matriarch brought to life by Bonham Carter. If anything, she's better described as "Mother of Enola!" or just Eudoria, if you feel comfortable enough to be on a first-name basis with her.
Eudoria is the kind of lady who plays indoor tennis with her daughter and snuggles pure-bred lambs with her (as opposed to lamb-headed children, like Noomi Rapace). She didn't teach her daughter how to embroider, thank you very little. She taught her how to fight. In short: she's a good mom, and one whose impromptu disappearance set in motion the whole wacky plot of "Enola Holmes." 
That film adapted "The Case of the Missing Marquess," the first book in Nancy Springer's bestselling YA series. So it seems reasonable to assume that "Enola Holmes 2" might tackle the plot of the second book, "The Case of the Left-Handed Lady," though nothing's been confirmed yet in that respect. 
Bonham Carter has plenty of history with Netflix. She also appeared in "The Dark Crystal: Age of Resistance" and as Princess Margaret in the third and fourth seasons of "The Crown." 
"Enola Holmes 2" enters production this fall.