Henry Cavill's Sherlock Will Play A Much Bigger Role In Enola Holmes 2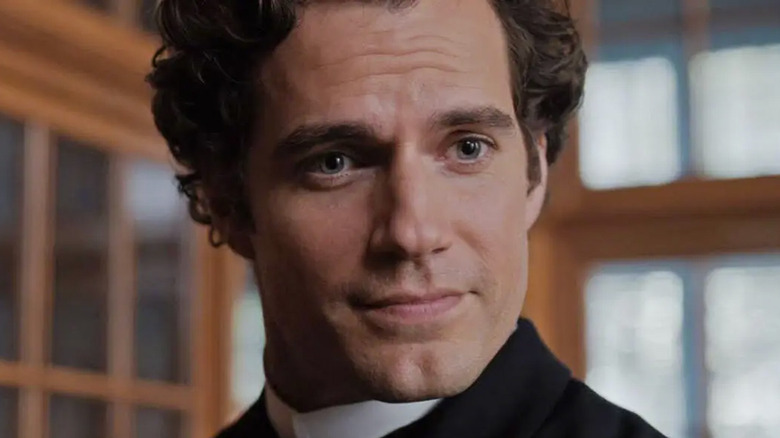 Netflix
It's been a good two years since "Enola Holmes" first premiered — to surprising delight — on our screens. The film, which stars "Stranger Things" alum Millie Bobby Brown, was one of the most-viewed released of 2020, meriting a sequel and even a potential franchise for the aspiring detective.
While the "Enola Holmes" films are very much about their titular hero, it's hard to ignore the other Holmes in the room, Enola's older brother Sherlock. He's just as famous in Enola's world as he is in our own — and with a hunky himbo like Henry Cavill delivering a rather subversive (maybe even controversial?) take on such a well-known character, there's always going to be a risk of overshadowing the true protagonist. Enola rightly got the bulk of the spotlight in her first outing, as the film was focused on the character gaining some much-needed independence and discovering her potential apart from her estranged family. But with all that firmly established, the sequel, "Enola Holmes 2," can work on expanding the world and developing its peripheral characters, Sherlock included.
The recipe for success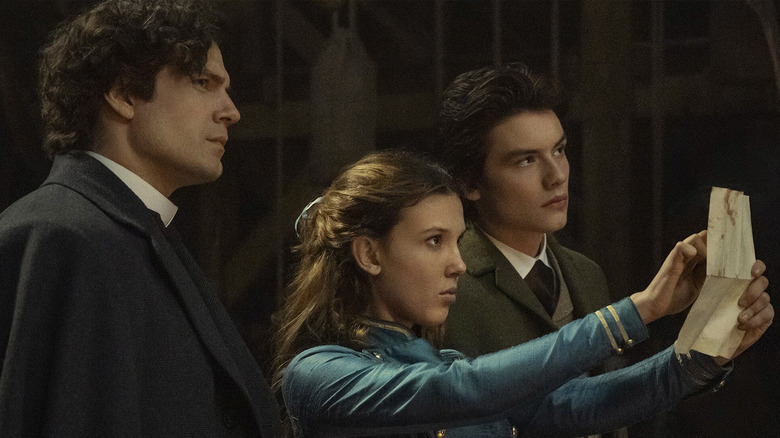 Netflix
Collecting Netflix analytics still isn't really an exact science, but it didn't take much research to learn that "Enola Holmes" was one of the streamer's most successful projects in 2020. "If I could point a finger on why it might have worked — it was the appeal of Millie," director Harry Bradbeer recently told Total Film. The role of Enola was "the perfect role for her at this particular point," but "the energy, the mystery, the colour," and the all-ages appeal of the film certainly didn't hurt its success either. "That was the thing that really gratified me. It surprised me that we had single people in their twenties watching it. We had families watching it. Parents loving it."
Despite so many disparate demographics anticipating a sequel, most were unanimous about what they wanted to see in the future: more of Sherlock, and more of Enola's would-be love interest, Tewkesbury (Louis Partridge). Teaming the hyper-independent Enola up with two tentative allies from her first adventure seemed like a no-brainer, as long as Enola remained at the emotional center of the sequel. Still, it wasn't easy convincing Cavill himself to return as Sherlock.
'It's important to get things right'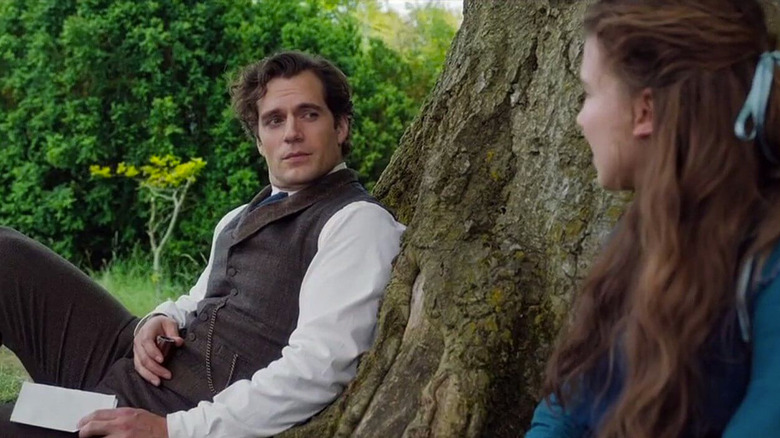 Netflix
Cavill's role in the first "Enola Holmes" was more or less peripheral: as Sherlock, he imparted wisdom to his younger sister when necessary, but largely stayed out of her way. And with Enola finally getting a handle on her own autonomy — and even establishing her own detective agency in the sequel — was there really a reason for Sherlock to return in a larger capacity?
"It's important to get things right," Cavill said. "It's important to make sure the tone of things is not lost in the potential excitement of franchises and universes."
As no stranger to a franchise himself, Cavill's reservations were warranted. Bradbeer, for his part, seemed to believe that it could work if done right. He spent months working on a 30-page treatment with screenwriter Jack Thorne, which fleshed out Sherlock's dynamic with Enola and evolved their relationship beyond the limits of the first film:
"Sherlock is very much stuck in his ways, and Enola is growing into a better and stronger person as the days go by. So she's providing an insight to Sherlock, and the way he does things, that he would never be able to provide for himself. And not only that, she's probably the only person that he would listen to."
Two sleuths are better than one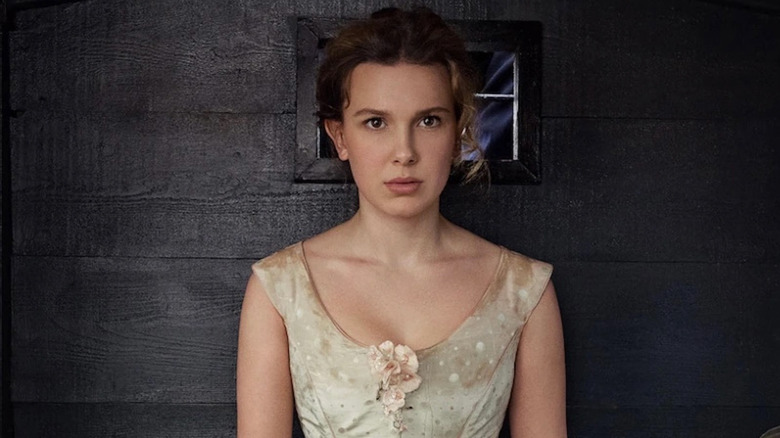 Netflix
It was important bring Enola and Sherlock together organically in the sequel, and what better way to do so than by introducing a shared conflict? When we reunite with Sherlock in "Enola Holmes 2," he'll be struggling to crack a case that's eluded him for months. Said case with have an interesting connection to Enola's first as a free agent, and it will touch on everything from government conspiracy and extortion to bribery and murder.
"Sherlock enjoys it enormously," Cavill explained, "much as it frustrates him and he's scuppered by trying to work out who on earth it is. I think part of him enjoys actually being genuinely challenged. It isn't boring. He's on the back foot, and against the ropes."
Working with Enola will also provide a similar sense of challenge to his routine ... and to his closely-guarded emotions. "One of the things that excites us as filmmakers and adapters of the Sherlock canon is that he doesn't give much away," Bradbeer added. "So we can write our own emotions and feelings upon him. And I think that's part of his appeal." It's also bound to bring out a different dimension to his relationship with Enola. "Enola does bring it out," Bradbeer added, referring to Sherlock's hidden depths. "She bullies it out, almost. She challenges, and pokes, and teases."
Sounds like what the Holmes family does best, doesn't it?
"Enola Holmes" streams on November 4, 2022, on Netflix. The November issue of Total Film hits shelves from Thursday, October 13, 2022.