Superhero Bits: The Flash 2 Already Has A Script, Marvel Zombies Will Be Short & More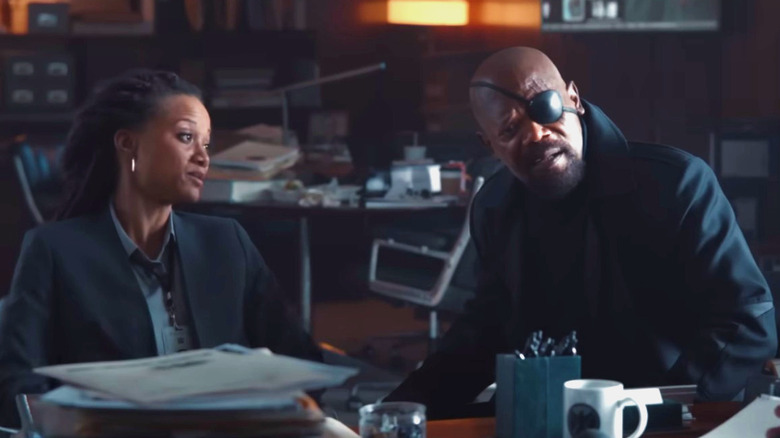 Marvel
(Superhero Bits is a collection of stories, updates, and videos about anything and everything inspired by the comics of Marvel, DC, and more. For comic book movies, TV shows, merchandise, events, and whatever catches our eye, this is the place to find anything that falls through the cracks.)
In this edition of Superhero Bits:
"The Flash" sequel already has a script.
Tatiana Maslany wants She-Hulk in "Daredevil: Born Again."
The "Marvel Zombies" show will not be long.
A "Batman/Spawn" trailer.
The Batman/Spawn crossover gets a trailer
Worlds are set to collide in December when Image Comics' biggest character, Spawn, crosses overs over with DC's biggest hero, Batman. Now, DC has revealed a trailer for "Batman/Spawn," which will mark the first major collaboration between the publishers in years. While the trailer doesn't give us much by way of story, it hypes up the team-up between Todd McFarlane and Greg Capullo. Be on the lookout for "Batman/Spawn" #1 on shelves in December.
Some people are getting copies of Gotham Knights early, apparently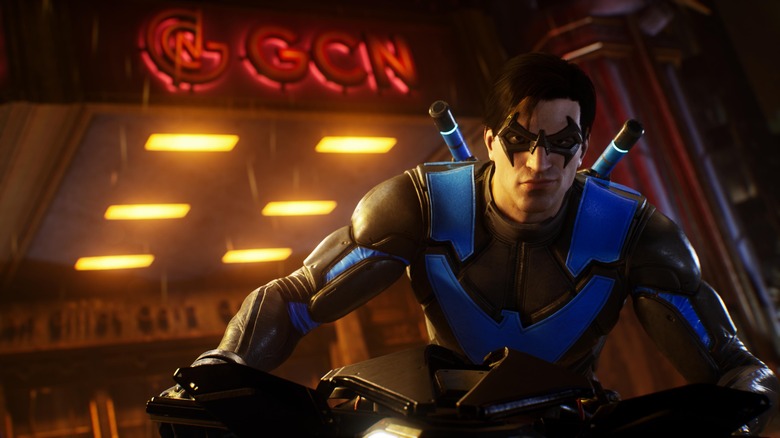 Warner Bros.
At long last, the "Gotham Knights" video game is set to arrive on shelves later this week, with an official street date of October 21. However, as noted by the folks at Comic Book Resources, some fans have reportedly been getting copies of the game early. Mind you, this isn't just Amazon accidentally sending copies to homes a few days ahead of schedule, Redditors have indicated they were able to pick up a physical copy from actual retail stores for some reason. How or why that happened remains a mystery but if nothing else, we should be hearing some real-world reactions to the game very, very soon.
Watch this clip from DC's Battle of the Super Sons
As of today, the latest DC animated film, "Battle of the Super Sons," is available on digital and Blu-ray/DVD. For those who might be wondering if this is worth their time, Warner Bros. has released a brief clip from the film that sees Robin and Superboy fighting for their lives against none other than a very angry Krypto the Super-Dog. Check it out for yourself above and, beyond that, you can find the movie via your digital or physical retailer of choice.
She-Hulk star Tatiana Maslany wants to be in Daredevil: Born again, please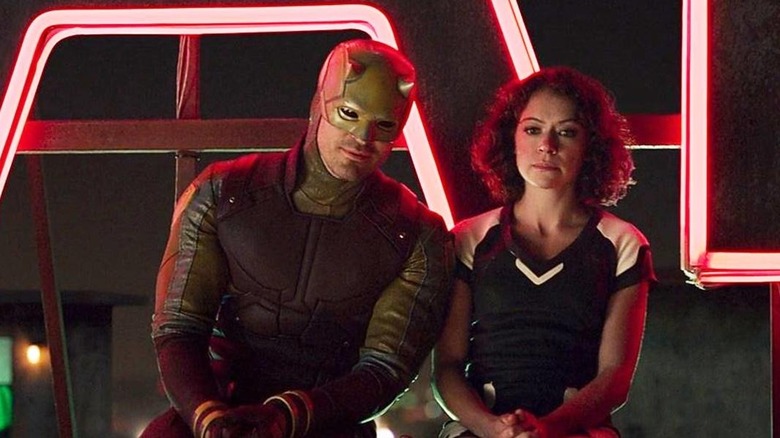 Disney+
Charlie Cox made his glorious return as Daredevil in the penultimate episode of "She-Hulk: Attorney at Law." But that's just the beginning as Cox will be back in "Echo" before leading the massive "Daredevil: Born Again" series on Disney+. But are we going to see Jennifer Walters and Matt Murdock team up again? In a recent interview with The Hollywood Reporter, Tatiana Maslany half-jokingly expressed her strong desire to appear in "Born Again."
"I keep texting him being like, 'Am I required for set today?' And he says, 'We'll let you know by lunch.' But he just keeps putting it off. I've been waiting outside the set in my She-Hulk costume, so just put me in, coach."
In short, we'll see, though it doesn't sound like it would take much to get Maslany on board.
New trailer explains, in simple detail, what to expect from Gotham Knights
Circling back to "Gotham Knights" for a moment, a new trailer for the game has arrived just days ahead of the game (officially) hitting shelves. This one is pretty much laying everything out on a silver platter, seemingly making it easy for gamers to decide if this is something they will like or not. It goes over, in simple terms, the style of gameplay, the story at hand, the characters involved, and how it's all going to look. So, for those who may still be on the fence or confused about anything, this is perhaps the best summation of the game you're likely to find.
The Disney+ Marvel Zombies show is very, very short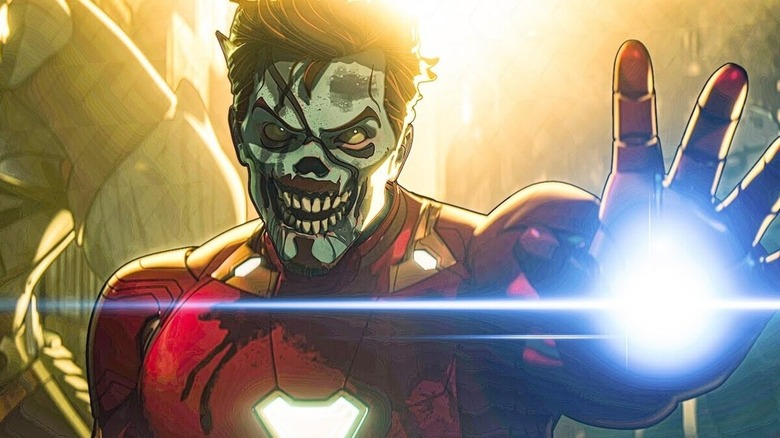 Disney+
Recently, the folks at Comicbook.com sat down with Zeb Wells, the head writer and executive producer of the animated "Marvel Zombies" series that is coming to Disney+. The good news is that the show is looking cool. The potentially bad news, however, is that the show is going to be very short. "So it's four episodes, not sure when it comes out yet, but it's looking really cool," Wells revealed. That is, admittedly, pretty short, but if we must look at the plus side, at least they aren't going to try and stretch it out needlessly. If they can adequately tell this story in four episodes, so be it.
Michael Giacchino takes himself out of the running to direct Blade
It looks like at least one popular online suggestion to direct the "Blade" reboot has been taken out of the running. Michael Giacchino, who directed the "Werewolf by Night" special on Disney+, recently stopped by the "Phase Zero" podcast for a chat. The subject of "Blade" came up in light of Bassam Tariq stepping away from the director's chair. But Giacchino was quick to pull himself out of the running for the gig, saying the following:
"I mean, look, I love Blade. I think that's an amazing, amazing character. It's one of my favorites. But I feel like that thing is already in motion in a way that is like, and I'm in motion on other things as well, and there's just– It's a whole... you know. It's just, timing-wise, it's a little crazy. So I feel like, you know... I want that to be a great movie. I want that to be an awesome movie, because that character deserves it in a huge way. But yeah, right now, I mean, no."
So there we have it, people of the internet. The search continues.
The Flash 2 already has a script, Wonder Woman 3 will have one soon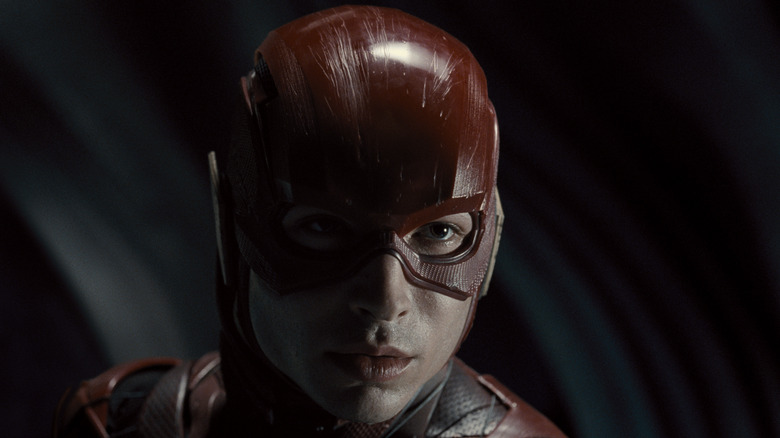 Warner Bros.
Yesterday, the folks at The Hollywood Reporter dropped a big, fat DC bombshell on the world. The story broadly focused on the IP power grab that is going on at DC Films in the wake of Walter Hamada's exit as head of the studio, including James Gunn pitching a new DC movie and the return of Henry Cavill as Superman (yes, really). But that was far from all of it! Another key development was the reveal that "The Flash," a movie that has been extremely troubled for months now, already has a script for a sequel written by David Leslie Johnson-McGoldrick ("Aquaman"). That is downright surprising given that the possibility of the first movie being shelved entirely was floated mere weeks ago. Aside from that, "Wonder Woman 3" is also moving right along, with a script treatment expected imminently. So yeah, the DC universe is moving along in many different directions, but moving nonetheless.
Samuel L. Jackson returns as Nick Fury ... in a Marvel Snap commercial?
Lastly, Samuel L. Jackson has returned as Nick Fury for the first time in a hot minute, though it is in a pretty unlikely place. Marvel managed to convince Jackson to suit up to film a commercial for the new video game, "Marvel Snap," which recently arrived for mobile devices and PC. The idea is that Fury is being informed that he's been replaced as the head of S.H.I.E.L.D. and, as one might expect, he's not taking it well. It's kind of remarkable that a man of Jackson's caliber likes playing Nick Fury this much. He certainly didn't need to do this commercial, but he did anyway. It also arguably helps to tee up his return in "Secret Invasion" next year, which is neat. Those interested in playing the game in question can download it by clicking here.