Marvel's Blade Loses Director Bassam Tariq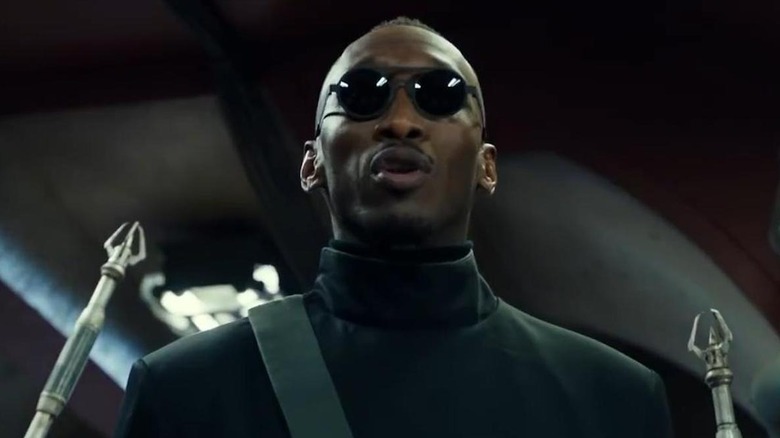 20th Century Fox
It's back to the drawing board for "Blade." The highly anticipated addition to the Marvel Cinematic Universe has lost its director, Bassam Tariq ("Mogul Mowgli")— but he isn't entirely gone from the production.
Marvel gave a statement to The Hollywood Reporter about the loss on Tuesday, September 27. "Due to continued shifts in our production schedule, Bassam is no longer moving forward as director of 'Blade' but will remain an executive producer on the film," a rep for the brand explained. "We appreciate Bassam's talent and all the work he's done getting 'Blade' to where it is."
In his own statement, Tariq expressed his gratitude toward Marvel and his well wishes for the film's continued success, according to THR: "It's been an honor working with the wonderful folks at Marvel. We were able to put together a killer cast and crew. Eager to see where the next director takes the film."
"Blade" is scheduled to be released on November 23, 2023, but with this new turn of events, it wouldn't be surprising if things get pushed back to some degree.
The trials and tribulations of bringing Blade (back) to life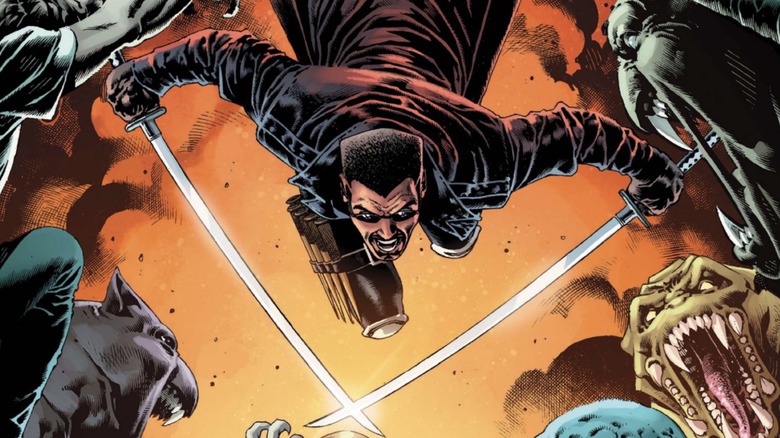 Marvel Comics
The film was set to begin production in Atlanta in November — and if the studio does end up tweaking the schedule due to Tariq's departure, it wouldn't be the first time the beginning of shooting has shifted. In fact, it's happened at least twice, and according to The Hollywood Reporter, sources claim "Blade" has had several rounds of script rewrites in the interim. Another source claims the studio is already shopping around for a new director, while current writer Beau DeMayo, known for his work on "Moon Knight," "Star Trek: Strange New Worlds," and "The Witcher" is still attached.
"Blade" and its reintroduction into the MCU has been a major source of excitement for fans since the studio announced the project at the 2019 San Diego Comic-Con. The film's star, Mahershala Ali, made a surprise appearance at the end of the Marvel panel wearing a baseball cap with the Blade logo. According to a subsequent THR interview with Marvel Studios head Kevin Feige, the "Moonlight" actor personally called him to discuss playing the beloved vampire hunter.
"Blade," the comic book character from which the film is based, was created by writer-illustrator duo Marv Wolfman and Gene Colan and made his first appearance in the tenth issue of 1973's "The Tomb of Dracula." The character, whose real name is Eric Cross Brooks, is a half-immortal, half-mortal man trying to avenge his mother's death at the hands of a vampire as she gave birth to him. Naturally, it isn't the first time the unconventional superhero has been portrayed on screen; In 1998, Wesley Snipes brought Blade to life in a film adaptation that spawned a trilogy, where he went on to play the half-mortal in all three movies.