What It's Like To Work With Marvel's Kevin Feige, According To Werewolf By Night Director Michael Giacchino [Exclusive]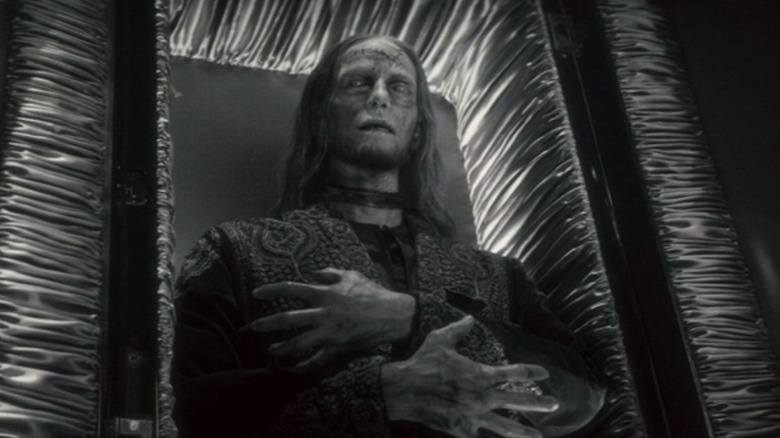 Marvel Studios
There is a lingering question that hangs over most installments of the Marvel Cinematic Universe, and one that seems to vary from chapter to chapter: How much creative control do the writers and directors really have? The MCU, unlike any long-running feature film series before it, is constructed like a massive cross-media TV show, with each film, miniseries, or full season of streaming drama treated as a singular episode. Executive producer Kevin Feige essentially serves as a showrunner, and it is Feige who arranges the MCU's chapters. There appear to be very strict creative parameters at play, and the MCU's individual directors cannot, for instance, dramatically change a costume or kill off whatever characters they want. 
When a filmmaker isn't copacetic with the Marvel rules, a reader will usually learn about it from the trades. Edgar Wright's decision to leave "Ant-Man" is well-documented, and Joss Whedon, maker of "Avengers: Age of Ultron," says he bristled at the studio's handsy approach to his movie. Some filmmakers, conversely, have been granted a great deal of freedom to do whatever they wanted; Chloé Zhao, the maker of "Eternals," claimed that there was no studio interference on her film. 
"Werewolf by Night," the new MCU horror-inflected TV special on Disney+, was seemingly helped along by the matching taste and sensibilities of Feige and director Michael Giacchino. It likely helped that Giacchino, an award-winning composer, had written the musical scores for "Doctor Strange," "Thor: Love and Thunder," and three Spider-Man films. He and Feige weren't strangers. 
In a recent interview with /Film, Giacchino talked about working for Feige in a directorial capacity. The two, it seems, trusted one another, and Giacchino respected his boss' editing and storytelling instincts. Changes, he said, were welcome. 
Director by day ...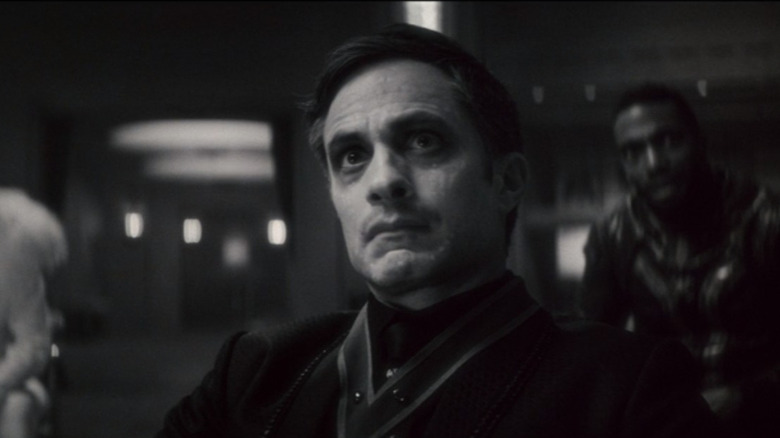 Marvel Studios
From the way he describes it, Giacchino and Feige were both heavily involved, almost equally so, on the production. One might assume that Giacchino, having come from the world of music, would want music to play a larger role in the films he directs. As it turns out, the opposite is true. Giacchino believes that the use of music, assuring that it is employed sparingly and appropriately, is just as important as its sound. He and Feige appeared to agree on that point, with the director saying: 
"Kevin and I have very, very similar tastes in [music]. There's never a lot of discussion. He trusts me, he gives me a lot of trust and a lot of room to do what I think is right. I think sometimes most of the comments will be like — and I love this: Taking music out of a movie is one of my favorite things. Because it makes the rest of the music more important. So sometimes he'll say, "Do we need music in this part?" I'll be like, 'Nope, no, we don't, let's take it out.' It's more of that kind of thing."
Indeed, it seems Feige's input was vital to "Werewolf by Night," as Giacchino cited his usefulness in the editing room. One might notice that the films in the MCU, whether they're space adventures, period pieces, military thrillers, or teen comedies, all strike a similar tone and have identical pacing. That uniformity may be due to Feige seemingly serving as unofficial assistant editor on most of them. 
'You should see him in the cutting room'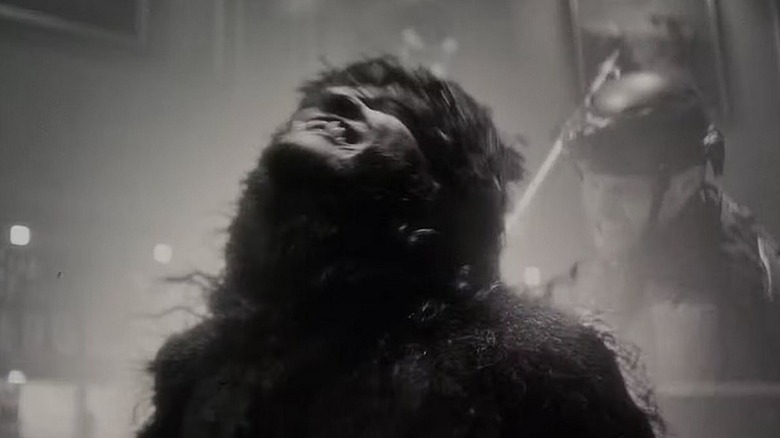 Marvel Studios
Giacchino elaborated: 
"Kevin has given me such trust over the years to do what I think is right, but I value his opinion so much ... Boy, you should see him in the cutting room, he's amazing. He's always so great when he is suggesting certain things ... He has this really innate sense of storytelling, which is invaluable. ... Like I said, it's valuable. He's great at it."
After having worked together so many times in the past, Giacchino and Feige seem to have come to an understanding. Giacchino had only just begun directing when Feige invited him to make an MCU projects. Giacchino's previous projects as a director were the 2018 Patton Oswalt short "Monster Challenge" and an animated episode of "Star Trek: Short Treks," which was a stand-alone short unto itself. Feige appears to have trusted Giacchino with one of the less popular characters in the Marvel canon, but he trusted that a man better known for music would also make a fine director:
"[H]e was trusting me with this thing that I loved as a kid. He asked, 'Well, if you're going to direct, what do you want to do?' And I was like, '"Werewolf by Night?"' And he was like, 'Really? That's what you would choose?' I was like, 'Yes, that's what I would choose, because it's different. You guys haven't touched it yet. It's filled with incredible characters and stories.' Arguably he could have said — like a lot of Hollywood does if you're just a music guy, 'Why don't you stick with that?' He wasn't like that at all. He beyond believed in me."
"Werewolf by Night" is streaming on Disney+, and Marvel just wrapped up the first season of "She-Hulk: Attorney at Law."