Superhero Bits: The She-Hulk Season Finale Runtime, An Invincible Video Game & More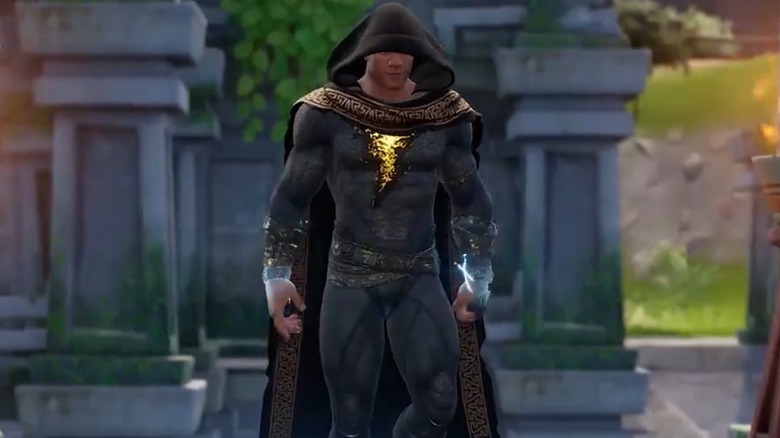 Epic Games
(Superhero Bits is a collection of stories, updates, and videos about anything and everything inspired by the comics of Marvel, DC, and more. For comic book movies, TV shows, merchandise, events, and whatever catches our eye, this is the place to find anything that falls through the cracks.)
In this edition of Superhero Bits:
Scott Derrickson could have directed "Ghost Rider 2."
An "Invincible" video game is happening.
The "She-Hulk" season finale is going to be kind of short.
Marvel Comics releases the "Dark Web" trailer.
Marvel Comics unveils the trailer for Dark Web, the next big crossover event
The next big Marvel Comics crossover is nearly upon us, and it's of particular interest to "Spider-Man" fans. "Dark Web" will begin to unfold across various titles in December, with new villains and old allies coming together for a big, old-fashioned event series. And hey, the X-Men are coming, too! The trailer gives us a taste of what to expect, but we also have an admittedly vague synopsis, which reads as follows:
The two most famous clones ever are back to take what's theirs. Ben Reilly and Madelyne Pryor have had enough and are reigniting the INFERNO! Spider-Man and the X-Men are not ready for what's coming, and what role does Venom have in all of this? The sun is setting, dusk is approaching, and it's going to be a long night.
"Dark Web" #1 hits shelves on December 7, 2022.
Sonia Denis joins Marvel's Ironheart series for Disney+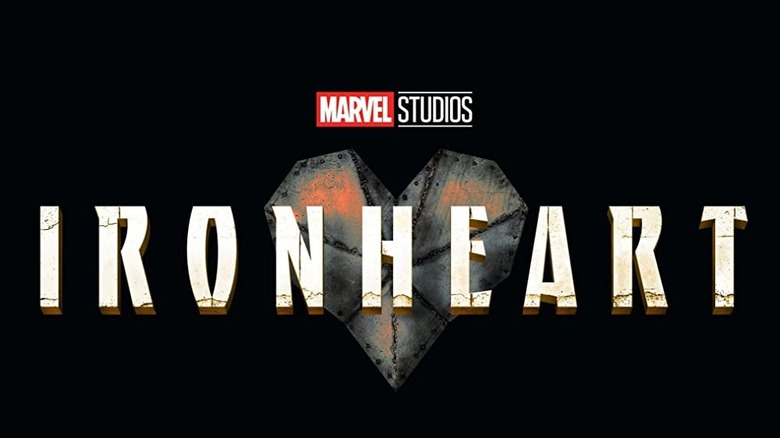 Marvel Studios
Even though the show is well into production, the cast of "Ironheart" continues to grow. As reported by Variety, Sonia Denis ("A Black Lady Sketch Show") is the latest to join the ever-growing ensemble alongside Dominique Thorne, who leads the way as Riri Williams. Naturally, details on who Denis is playing remain under wraps. Some of the other major cast members include Alden Ehrenreich ("Solo: A Star Wars Story") and Anthony Ramos ("In the Heights"). The series is expected to debut on Disney+ sometime in 2023.
Marvel Legends Series Moon Knight figure from Hasbro
The folks at Hasbro have opened pre-orders for the Marvel Legends Series Moon Knight figure, as pictured above. This is very much not the version of the character that fans will be familiar with from this year's "Moon Knight" show. Rather, it is a more comics-accurate depiction of the hero. The figure retails for $25 and is expected to arrive in July 2023. Those interested in picking one up can find pre-order links and full details at Toyark.
Invincible video games (plural!) are officially in development?!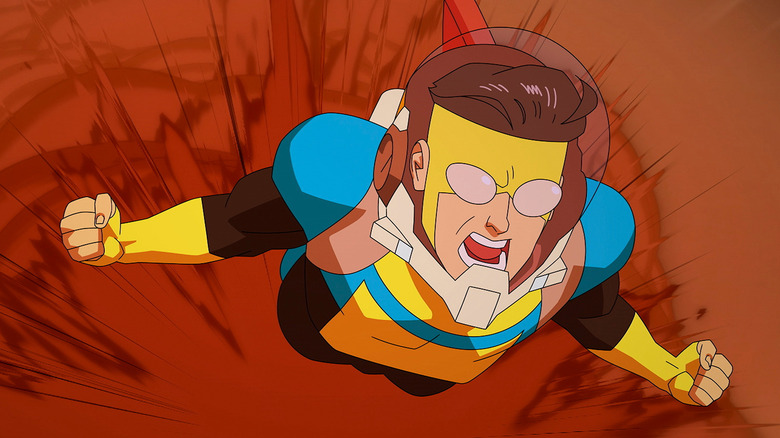 Prime Video
"Invincible," Robert Kirkman's heralded and popular superhero comic, is getting ready to celebrate its 20th anniversary next year. As reported by ComicBook.com, Skybound has big plans to celebrate the occasion in 2023, and while next to no additional information was provided, it seems at least one, if not multiple, video games based on the series are in development. Skybound revealed that they have "apparel, collectibles, tabletop games, video games, and more" on the way connected to the franchise. So, what shape will these games take? Are we talking about a big AAA title for consoles? Or something as simple as a mobile game? For now, we have far more questions than answers, but in the wake of the success of the Prime Video show, this is an intriguing development.
Watch Kevin Smith critique Superman and Batman through the years
Kevin Smith is and has been a noted fan of superheroes for his entire career — long before these characters were the subjects of the biggest movies on the planet. Now, Smith has taken some time to discuss various incarnations of Batman and Superman with the folks at GQ, going over their long histories on screen, and providing some insight into his favorites. Even for those who aren't particularly huge fans of Smith's work, it's a nice little journey through the cinematic history of Clark Kent and Bruce Wayne.
She-Hulk: Attorney at Law has a short finale, setting a new MCU record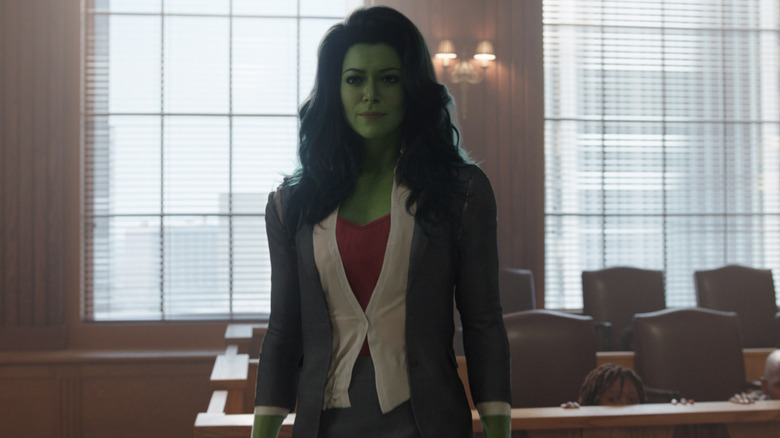 Disney+
Tomorrow heralds the arrival of the "She-Hulk: Attorney at Law" season 1 finale. And those hoping for a long goodbye are going to be in for a disappointment. Per The Direct, the final episode of the show's first season will clock in at a pretty tiny 35 minutes. Mind you, that includes credits and any post-credits scenes attached to the episode. That being the case, it will hold the record for the shortest season finale of any MCU series to date, with "Moon Knight" (42 minutes) previously holding that title. Given that season 2 has yet to be confirmed, this very well could be a series finale, depending on how things shake out.
Check out this new Black Panther: Wakanda Forever teaser
We are just shy of one month away from the release of "Black Panther: Wakanda Forever." You know what that means! The TV spots and teasers will start flowing like mad. To that point, we have what is essentially our first real TV spot for the film in the form of this 30 second teaser. It doesn't have too much by way of new footage, but it's a pretty compelling, compact tease of what's to come. If this movie is half as good as these trailers have been, we're in for a treat.
Black Adam arrives in Fortnite today
Lastly, as part of the promotion leading up to the release of "Black Adam," the character is set to arrive in the most popular video game on the planet, "Fortnite." As has been confirmed by Dwayne "The Rock" Johnson personally via the above teaser, a Twitch livestream is taking place tonight to reveal the tie-in with the game, but we do get a glimpse of how the character is going to look in the game. It very much looks like the version of the anti-hero we're going to see in the film come October 21.