Superhero Bits: Black Panther: Wakanda Forever Featurette, She-Hulk Season Finale Trailer & More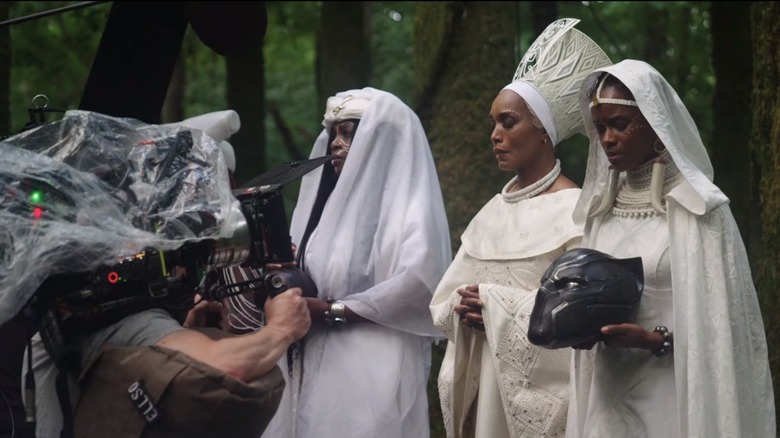 Marvel Studios
(Superhero Bits is a collection of stories, updates, and videos about anything and everything inspired by the comics of Marvel, DC, and more. For comic book movies, TV shows, merchandise, events, and whatever catches our eye, this is the place to find anything that falls through the cracks.)
In this edition of Superhero Bits:
A new "Black Panther: Wakanda Forever" featurette (and posters).
Stephen Amell dangles a little "Arrow" tease.
Yet another new "Gotham Knights" trailer is here.
The "She-Hulk: Attorney at Law" season finale trailer.
Marvel Comics releases the Sins of Sinister teaser trailer
Marvel's first big comic book crossover event of 2023 is titled "Sins of Sinister," and was formally announced at New York Comic Con last weekend. And hey, would you look at that, we've got a teaser trailer for it. The "Sinister" in the title refers to that of famed X-Men villain Mister Sinister, who is present in the teaser. Writer Kieron Gillen, teasing what to expect, said the following:
"Sinister's lurked around, being sinister for all the Krakoan Age. Eventually, he was going to make a play. This is it, and it's bigger than you can imagine, stretching across 1000 years of nightmares. Dystopic future stories are an X-Men classic. We wanted to find a new way to approach that, and give something we haven't seen before. I think we've pulled it off. Sinister gets exactly what he wants, and it's hell for everyone. Including Sinister."
"Sins of Sinister" #1 hits shelves on January 25, 2023.
Wait, does Stephen Amell want to play Green Arrow again?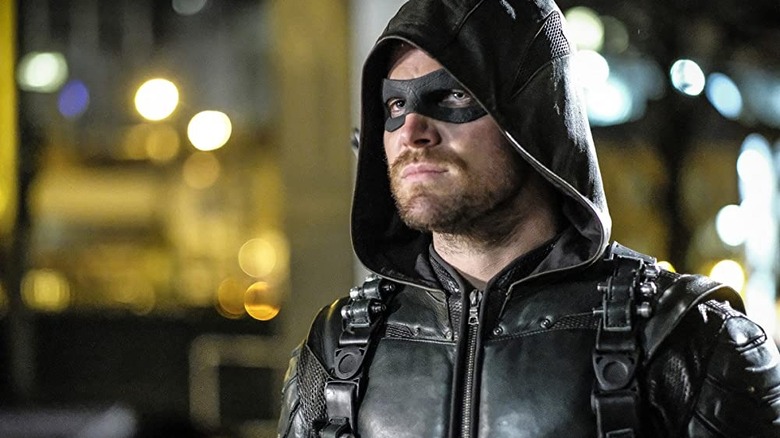 The CW
Yesterday marked the tenth anniversary of "Arrow" premiering on The CW, which kicked off the Arrowverse and represented a huge moment in DC history. (Not to overstate the point or anything.) Stephen Amell, who played Oliver Queen/Green Arrow for the show's full run, took to Twitter to reminisce and, in the process, indicated he might be wanting to pick up the bow and arrow once more:
"10 years ago today #Arrow premiered. I loved every single second of it. Deep down... you gotta wonder if the suit still fits..."
Is he just having fun? Or does he genuinely want to suit up? If so, where might that make sense? The final season of "The Flash," perhaps? Who knows! For now though, it's nice that Amell still looks back on it all fondly.
Check out this clip from Titans season 4
"Titans" recently revealed a teaser trailer for its upcoming fourth season, and there will be plenty of villains giving Dick Grayson and the gang trouble this time around. The above clip gives us a healthy dose of the biggest of the bunch in the form of Mother Mayhem. The clip packs quite a bit of action into just shy of two minutes, and one can only imagine how much of a headache she is going to be throughout the course of an entire season. "Titans" season 4 premieres November 3, 2022 on HBO Max.
Pre-order the Black Panther Funko Pop! figure from Wakanda Forever now
The folks at Entertainment Earth have begun taking pre-orders for the official "Black Panther: Wakanda Forever" Funko Pop! that will be hitting shelves shortly after the movie arrives in November. The big question right now is, who is it under that suit since Chadwick Boseman's T'Challa is no longer with us? That is the big mystery that won't be answered until the movie hits theaters. For now, the Pop! figure can be yours for $11.99, and you can get one by clicking here.
Gotham Knights gets a cinematic launch trailer
Just in case we hadn't had enough of "Gotham Knights" ahead of its arrival on October 21, Warner Bros. Games has revealed yet another new trailer. This time, it's a cinematic launch trailer, as opposed to the gameplay launch trailer we got recently. So this one, it's fair to say, is a bit more entertaining to watch and offers a little more of the story at hand, as well as great looks at the many characters who will be taking part in the action in and around Gotham City. And yes, that means lots of villains.
Chloë Grace Mortez has apparently talked with Marvel about a role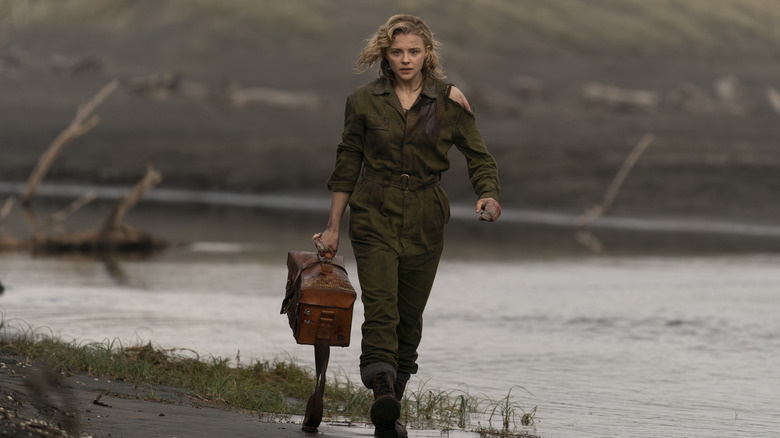 Vertical Entertainment
Chloë Grace Moretz is no stranger to comic book movies: Her breakout role was as Hit-Girl in "Kick-Ass." But, in a recent interview with ComicBook.com, the actress revealed that she has apparently discussed boarding the Marvel universe in some capacity. Though, if it were up to her, she would play a villain:
"Yeah, we've talked a little bit about it. I mean, I think for me, I would be really interested in playing a villain in Marvel or DC, and jumping into more of the darker side of the role. I love a superhero. I think that'd be really fun, too, but I think it's just all about finding the one that really matches what you're wanting to get across, and the scope of the character. I think it'd be really fun if it was the right role and the right project."
Now, what were these discussions with Marvel? Did she pass on something? Or is it just that they haven't found the right thing just yet? For now, we have more questions than answers, but this certainly sounds like something that could very much be on the table for the future.
The She-Hulk: Attorney at Law season finale trailer teases a big fight
This week heralds the arrival of the final episode of "She-Hulk: Attorney at Law" season 1. Can they possibly top that Daredevil episode? That's a tall order, but the above teaser gives us a sense of what's to come, and, though it's a blink-and-you'll-miss-it sort of thing, it looks like Abomination is coming back and will be in fighting mode. That is most certainly intriguing, given that Tim Roth's Emil Blonsky appears to have a new lease on life. The finale is set to drop on Disney+ this Thursday.
Behold! Concept art of Brett Goldstein as Hercules
One of the biggest surprises in "Thor: Love and Thunder" came in the post-credits scene when it was revealed that "Ted Lasso" favorite Brett Goldstein is playing the son of Zeus, Hercules, in the MCU. We only got a tiny little taste of Goldstein in action, but it seems pretty clear that he's coming back at some point. Now, Marvel Studios director of visual development Andy Park has given us a little taste of what went into crafting the character's on-screen look in the form of the above concept art. This actually looks pretty close to what ended up on screen. But what will he look like when he inevitably gets more screen time? That's the bigger question.
Black Panther: Wakanda Forever drops a new featurette and character posters
Lastly, the folks at Marvel Studios have released a new behind the scenes featurette for "Black Panther: Wakanda Forever," just as the one month countdown to its release begins. The featurette doesn't contain too much in the way of new footage, but it does give us some glimpses at what it took to bring the film to life, as well as some insightful interviews from director Ryan Coogler and various members of the cast. To go along with the featurette, several new character posters have been revealed, including ones for Namor and Shuri, among others, which you can check out below.