Jon Hamm Confirms He Almost Played The X-Men Villain Mr. Sinister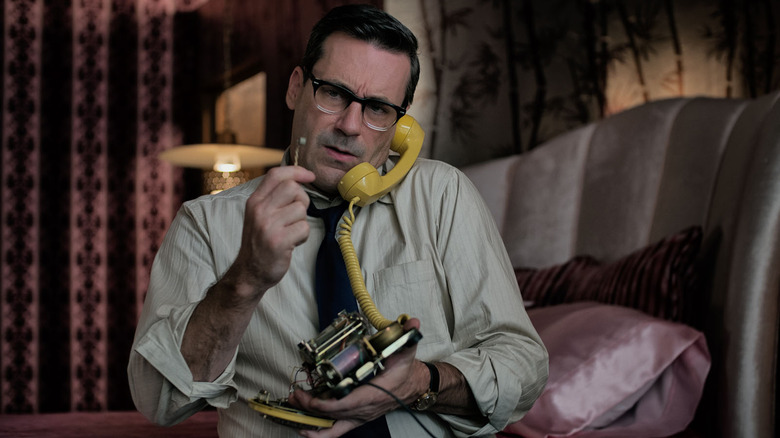 20th Century Studios
A bit of would-be comic book movie history has finally been confirmed. Former "Mad Men" star Jon Hamm has now finally said directly that yes, he was in talks to play the "X-Men" villain Mister Sinister. This would have happened in a proposed sequel to "The New Mutants" that never came to pass — and thus this bit of casting never came to fruition.
Hamm recently spoke with Yahoo, confirming the rumor years after talk of his potential casting initially surfaced. While "The New Mutants" director Josh Boone intended to tease Mister Sinister in a post-credits scene, Hamm revealed that he never shot anything, and this is merely something that would have come to pass under different circumstances:
"I never shot anything. I remember having a conversation with people: I'm a huge comic book fan, especially of the X-Men and The New Mutants, so I was excited to be considered. But these conversations happen and then life intervenes."
Alas, this all went south. Disney purchased Fox in 2019 and "The New Mutants" collected a lot of dust on the shelf before finally being released in the summer of 2020 at the height of the pandemic. It promptly earned mixed reviews and made very little at the box office. Ultimately, "The New Mutants" concluded Fox's version of the "X-Men" franchise with a whimper, and Mister Sinister remains a villain that has yet to see the light of day in live-action.
What could have been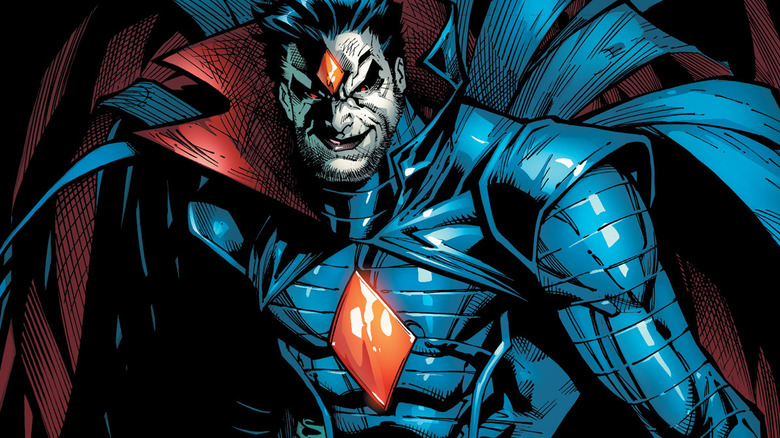 Marvel Comics
Mister Sinister first appeared in the pages of Marvel Comics back in 1987, specifically in "The Uncanny X-Men." He started out life as a man named Nathaniel Essex who was turned into a sinister being by none other than Apocalypse. He then became obsessed with the idea of creating a race of superhumans and attempted to use mutant DNA to do so. Also, he looks rad and very comic book-y. It's easy to see a guy like Hamm having an awful lot of fun with such a role.
Boone revealed to Den of Geek in 2020 that his scrapped plans for the "New Mutants" trilogy would have involved Mister Sinister in the sequel, but he was told along the way that wasn't going to be allowed. Rumors suggested this had to do with Channing Tatum's also scrapped "Gambit" movie, though that was never confirmed. Said Boone:
"Before we knew about the merger, we always planned out our post-credit scene introducing Mister Sinister. At the time, I think the studio had maybe had a conversation with Jon Hamm, or something like that. So during the production of the movie, they were like, 'Oh, can't be Mr. Sinister anymore.' I can't even remember the legality or the reason."
The "X-Men" are poised to debut in the Marvel Cinematic Universe sooner rather than later. Perhaps Kevin Feige and Co. will finally make use of this popular villain. And, you know, Hamm is still very much an A-list actor who would likely be willing to take the call.