'The New Mutants' Almost Featured Jon Hamm As Mr. Sinister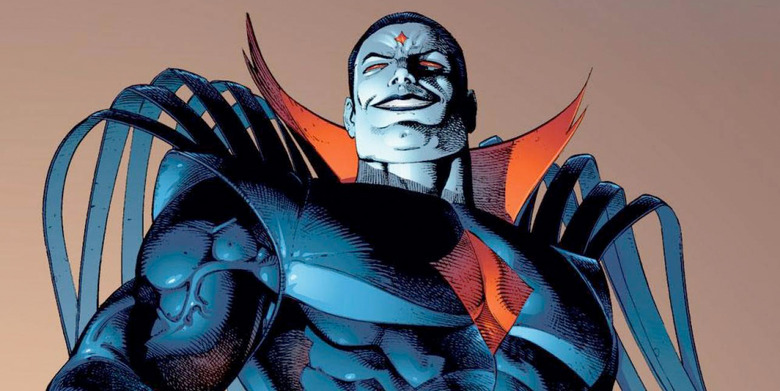 So, what's going on behind the scenes of The New Mutants? Director Josh Boone's horror-tinged X-Men movie has undergone numerous delays and rumors have swirled that up to 50% of the film needs to be reshot. Whether this was damage control or 20th Century Fox attempting to simply make a good film into a great one has remained cloaked in secrecy. Now, a new report sheds some light on exactly what's going on with this film.
Oh, and it also reveals that Mad Men star Jon Hamm was, at one point, going to appear as classic X-Men villain Mr. Sinister. But not anymore.
Jon Hamm as Mr. Sinister
The news comes from Jeff Sneider of The Tracking Board, who has a strong record with this kind of reporting. So while you should take this with all of the salt usually applied to anonymously sourced movie scooping, I'd feel pretty good about trusting this one.
While the bulk of this report deals with the behind-the-scenes goings-on with Boone and Fox (more on that in a moment), the big geeky bombshell is the news that Hamm was on the verge of joining the X-Men movie universe. Here's what you need to know:
Meanwhile, remember the Essex Corporation that was teased at the end of X-Men: Apocalypse? Well not only was New Mutants going to feature that mysterious company, but The Tracking Board has learned that Jon Hamm was originally going to appear as Mr. Sinister in a tag at the end of New Mutants, and Boone filmed material that led up to that reveal, only for Fox to change their minds after shooting had been completed.
Interestingly, the report adds that the tag will still exist, but it will be a completely different villain, this one played by Antonio Banderas. Also of note when it comes to deleted New Mutants characters: the character of Warlock, a mutant mechanical organism with the power to infect living creatures with a techno-organic virus, was in the original script, but was cut because he would have been too expensive to realize on screen.
Does this mean we'll never get to see Mr. Sinister, an immortal telepath and iconic X-Men baddie, in a movie? I doubt it. He's too major of a bad guy and he'd look great on the big screen. And you know what? Jon Hamm is a great fit for a genetically altered scientific genius with a bone to pick with mutant kind. Maybe we'll see him in another movie yet.
More On Those Reshoots
The bulk of The Tracking Board's report focuses on the film's complex and sometimes backwards production. It seems that the horror-centric first trailer for The New Mutants wasn't entirely reflective of the film's tone. In fact, it was cut together after the surprise blockbuster success of It last year, when Fox rightfully noticed that audiences were hungry for frightening genre fare that didn't look like it was made for two crumpled $5 bills. (The original, less scary cut of the film reportedly tested quite well.)
So the reshoots are focused on making the film scarier and gnarlier, elements that Boone was originally forced to tone down during production. In other words, the silver lining to all of this chaos may be that Boone gets to make a movie closer to what he wanted to make in the first place, before a Fox-appointed writers' room drastically reworked the original script he wrote with Knate Lee.
As of now, The New Mutants is set to open on August 2, 2019.