American Horror Story Season 11: Release Date, Cast, And More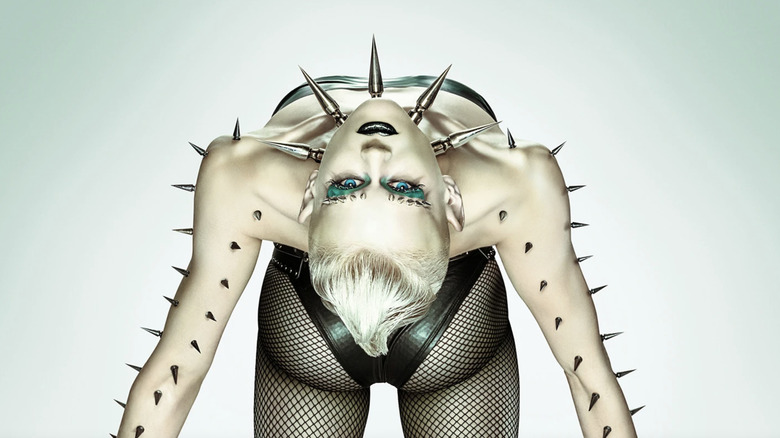 FX
(Welcome to ...And More, our no-frills, zero B.S. guide to when and where you can watch upcoming movies and shows, and everything else you could possibly stand to know.)
Just when you thought you were safe from anthology horror series, Ryan Murphy and Brad Falchuk are pulling a real Madison Montgomery because surprise b****, "American Horror Story" is back for its 11th season. There had been rumors for a while that a new season was on the horizon, but with the "American Horror Stories" spin-off seasons and Murphy continuing to seemingly crank out new projects for Netflix every few months, there were some that feared the show had reached its end following season 10's "American Horror Story: Double Feature."
New Season. New City. New Fears. FX's AHS:NYC premieres 10.19 on FX. Stream on Hulu. pic.twitter.com/LBk8P5jPX8

— AmericanHorrorStory (@AHSFX) September 29, 2022
Not much has been revealed about the new series, outside of the name "AHS: NYC." That's right — the anthology horror show is heading to the Big Apple, which is oddly becoming a trend for legacy horror projects. "AHS: NYC" joins the esteemed line up of previous Horror Story installments, including "Murder House" (season 1), "Asylum" (season 2), "Coven" (season 3), "Freak Show" (season 4), "Hotel" (season 5), "Roanoke" (season 6), "Cult" (season 7), "Apocalypse" (season 8), "1984" (season 9), and "Double Feature: Red Tide and Death Valley" (season 10). With only a few weeks to spare before the season's debut, here's everything you need to know about "AHS: NYC" and more.
AHS: NYC release date and where you can watch it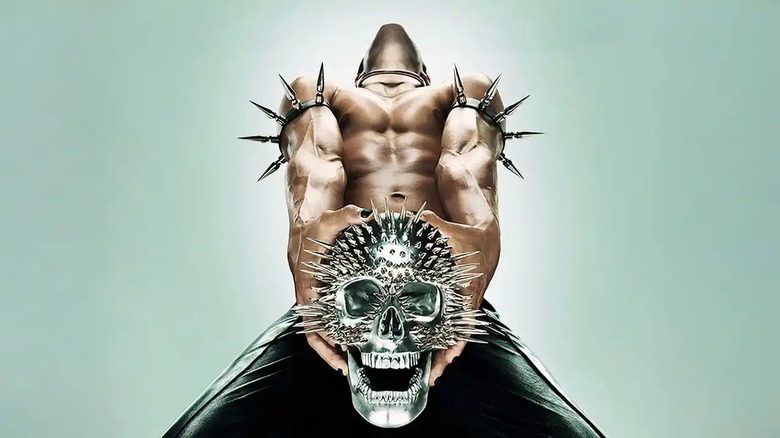 FX
The upcoming season of "AHS: NYC" will premiere on October 19, 2022 on FX with the first two episodes. Subsequent episodes will be released weekly on its usual Wednesday evening time slot at 10 p.m. ET/PT, with episodes available to stream the following day on Hulu. This release plan has proved successful since the start of FX and Hulu's partnership. The previous 10 seasons of the hit anthology series are available for your binging pleasure on the streamer as well.
The plot of AHS: NYC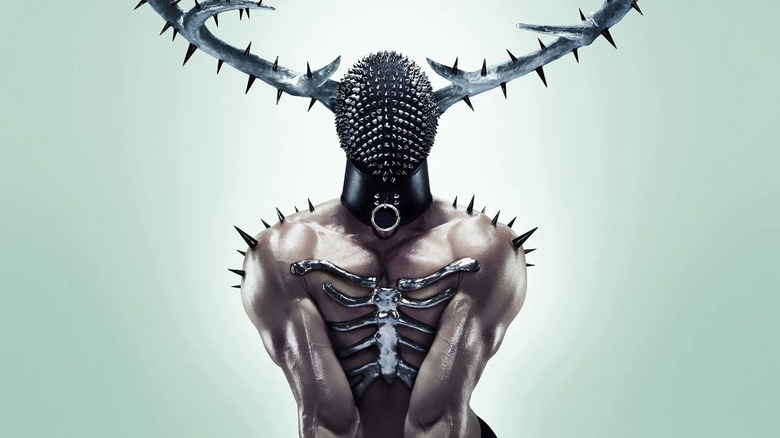 FX
As is the usual case with new seasons of "AHS," the plot of "AHS: NYC" has yet to be revealed, but fortunately a little snooping from superfans and the paparazzi have given us a few hints. Some unauthorized photos that have circulated online have shown cast members rocking leather vests and bell-bottoms, and storefronts being remade to look like the former glory days of sex and debauchery in the late 1970s and 1980s. Pairing this iconography with the promotional posters FX released today has all signs pointing to "AHS: NYC" being set in the same world as William Friedkin's "Cruising." That is to say, this season is going to be gay. as. HELL. Well, gayer than a season of "American Horror Story" usually is, and I mean this as a compliment. The prominence of studs, leather, and vinyl on the posters gives off some serious BDSM vibes, which might make this season a perfect companion piece to the upcoming "Hellraiser" release. What such sights do you have to show us, Ryan Murphy?
AHS: NYC cast, creative team, and more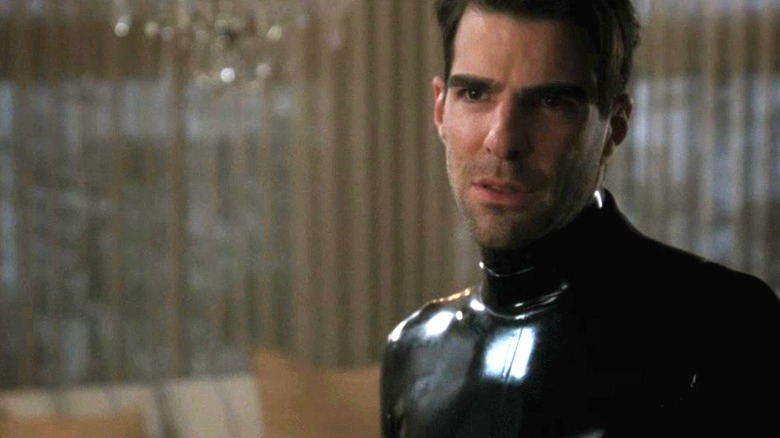 FX
Ryan Murphy and Brad Falchuk are back as usual, but any additional writers or directors have yet to be announced. As far as the cast is concerned, "AHS: NYC" is following the usual "American Horror Story" route of mixing in some fresh faces with seasoned franchise veterans. Russell Tovey ("Being Human," "The History Boys") joins for his first season, an exciting and fitting addition to the usual cast of characters.
Zachary Quinto is back for the first time since seasons 1 and 2, LGBTQIA+ icon Sandra Bernhard is joining the squad after appearing in Murphy's "Pose," and Charlie Carver, who appeared in Murphy's "Ratched" and "The Boys in the Band" are all set to star. Joining the trio are a cast of Murphy's usual repertory players, including Joe Mantello, Billie Lourd, Leslie Grossman, Isaac Powell, Denis O'Hare, and Patti LuPone.
If I don't get to see Patti LuPone in leather and threatening someone with a whip, or at least reading someone to filth, I'll sue.