American Horror Stories Season 2: Everything We Know So Far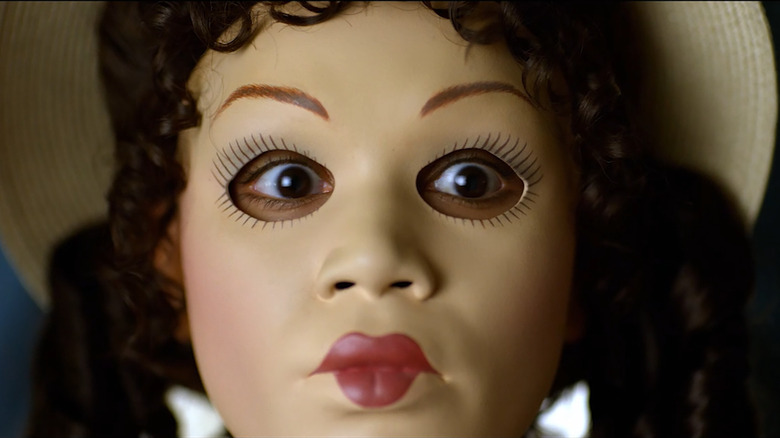 FX on Hulu
The spooky season is starting early this year, with the second season of "American Horror Stories" arriving faster than you can say, "BALENCIAGAAAAAAA!" 
The anthology spin-off of "American Horror Story" from Ryan Murphy and Brad Falchuk is back with a new assortment of scary stories to tell ...err, watch on TV. The series is executive produced as always by Murphy and Falchuk, in addition to Alexis Martin Woodall, John J. Gray and Manny Coto. Falchuk and Murphy both have writing credits on this season, as does Crystal Liu, Angela Harvey, Manny Coto, and Our Lady J, if IMDb is to be believed. The first season was a mixed-bag with some high-highs and dramatically low-lows, so here's hoping season two can really bring the scares. Here's everything we know so far.
When you can watch American Horror Stories season 2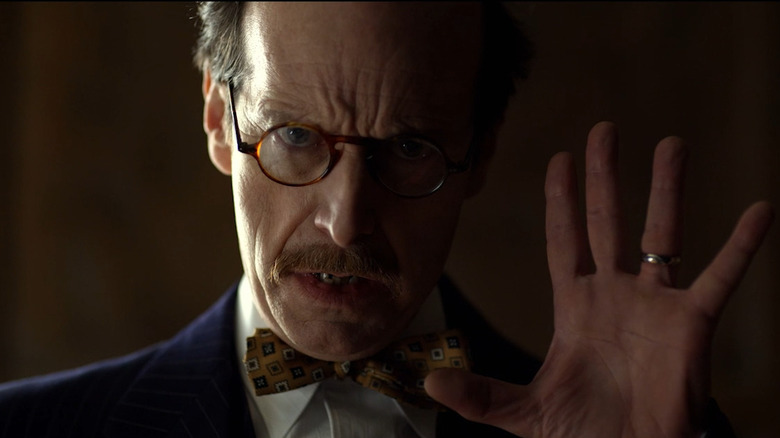 FX on Hulu
After last season's seven episode debut, "American Horror Stories" season 2 has added two more episodes for a total of nine. It's estimated that each episode will run between 38-49 minutes as usual, with each new story coming weekly via FX on Hulu. This show is a Hulu exclusive, but released through FX despite the show not actually playing on FX. I know. It's confusing. I don't make the rules! As of now, here's the order of each release.
Episode 1: "Dollhouse" – July 21, 2022
Episode 2: "Necro" – July 28, 2022
Episode 3: "Aura" – August 4, 2022
Episode 4: "Drive" – August 11, 2022
Episode 5: "Bloody Mary" – August 18, 2022
Episode 6: "Facelift" – August 25, 2022
Episode 7: "Milkmaids" – September 1, 2022
Episode 8: "Cellulite" – September 8, 2022
Episode 9: "Lake" – September 15, 2022
What to expect from American Horror Stories season 2
"American Horror Stories" may have a similar name to "American Horror Story," but the series is an anthology spin-off of the flagship show. The show follows a similar format as classic horror anthology shows like "Tales from the Crypt," "Two Sentence Horror Stories," and even children's programming like "Goosebumps" or "Are You Afraid of the Dark?" In fact, the episode "Dollhouse" looks eerily similar to an episode of the latter called, "The Tale of the Dollmaker." Here's the official synopsis from FX and Hulu.
"Since 2011, the creators of the AHS have redefined the horror genre with various installments featuring a creepy asylum, a coven of witches, a traveling freak show, a haunted hotel and the apocalypse itself," according to FX. "The television series sprouted a legion of dedicated fans who anticipate what terrors the next chapter will hold."
The first season of "American Horror Stories" had a handful of episodes that related back to previous story arcs from "American Horror Story," but this season is nothing but new stories without any connection to the other seasons. Well, no connection outside of some familiar faces.
The stars of American Horror Stories season 2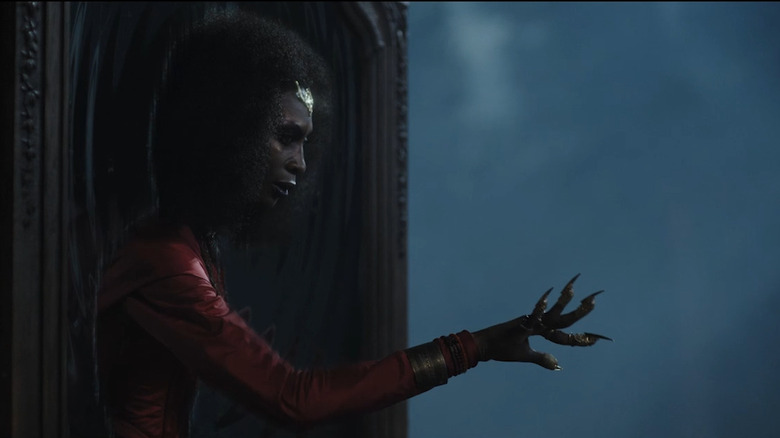 FX on Hulu
As is tradition with all things AHS, "American Horror Stories" season 2 sees the return of some of the franchise favorites, with folks from both season 1 of "American Horror Stories" and the seasons of "American Horror Story" coming back to Murphy and Falchuk's creepy playground. Cody Fern, Max Greenfield, Nico Greetham, Denis O'Hare, and Gabourey Sidibe are the veteran performers, welcoming franchise newcomers Dominique Jackson, Judith Light, Bella Thorne, Quvenzhané Wallis, and Alicia Silverstone. The first teaser for the show claimed "This cast is here for your nightmares. Many more names to come," which means we can expect some other surprising faces, like last season when Danny Trejo magically appeared to bless us all. Say what you will about Ryan Murphy, but his programs consistently bring surprising names into the fold. At this point, just about anyone could be a possible guest star.